Poor little Olivia was a 5-pound skeleton with fur when a man found her wandering outside the warehouse where he works, just a few miles from PETA's headquarters at the Sam Simon Center in Norfolk, Virginia. She was suffering from an apparent sinus infection, which had caused her cheeks to balloon to the point that her eyes were just slits and she could barely see. On top of that, she was so weakened and anemic from prolonged, severe malnutrition that she was only a day or two away from needing a blood transfusion.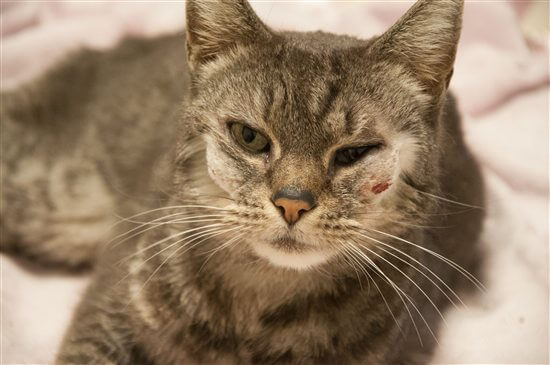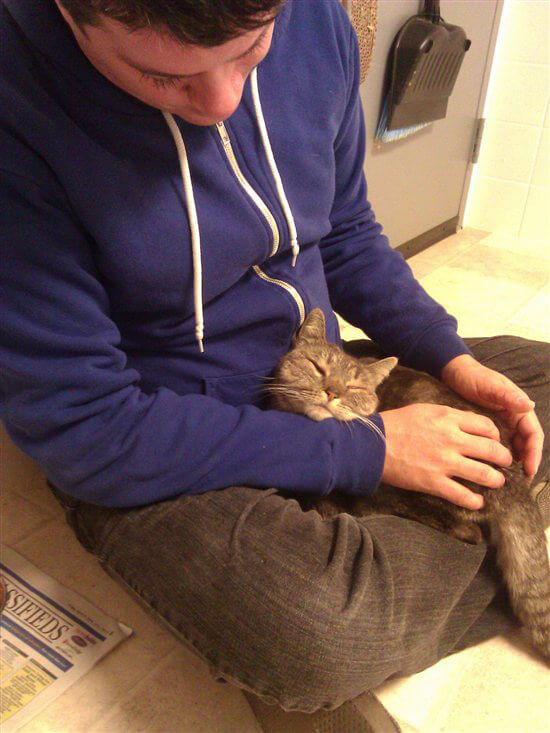 PETA rushed her to a veterinarian, and with round-the-clock care, she beat the odds and pulled through. She's now recuperating at PETA's Sam Simon Center, where she is already feeling well enough to display a natural aptitude for the Cat Charmer.
If you are interested in opening your home to a feline companion, Olivia comes highly recommended: PETA staffers bill her as a 3- to 4-year-old sweetie pie who gets along well with other friendly cats. No one claimed Olivia through the lost-and-found report that we filed, even though she obviously once had a home (she has been spayed and declawed), and she will be vaccinated and microchipped before she is adopted out.
Does Olivia sound like she could be your new best friend? Send an e-mail to [email protected] to find out more or to fill out an adoption application.