Being isolated in an outdoor pen with no companionship is misery for social, family-oriented dogs. But even a decade spent locked away couldn't dampen sweet Missy's spirit.
For 10 years, the gentle chow chow–Labrador mix was kept in a filthy enclosure that was so engulfed in junk and trash, she could barely see out of it.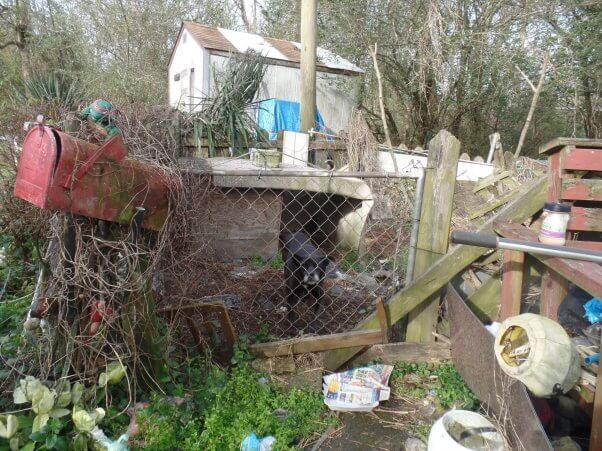 Staff from PETA's Community Animal Project (CAP) visited her as often as they could while traveling throughout the impoverished areas of Virginia and North Carolina surrounding the Sam Simon Center (our Norfolk, Virginia, headquarters), providing thousands of animals with aid. Missy seemed to live for those visits from her CAP friends, who gave her basic care like deworming and flea-prevention medications, a spay surgery, a sturdy doghouse, dry straw in winter, food and clean water, toys, treats, and the affection that she so desperately craved.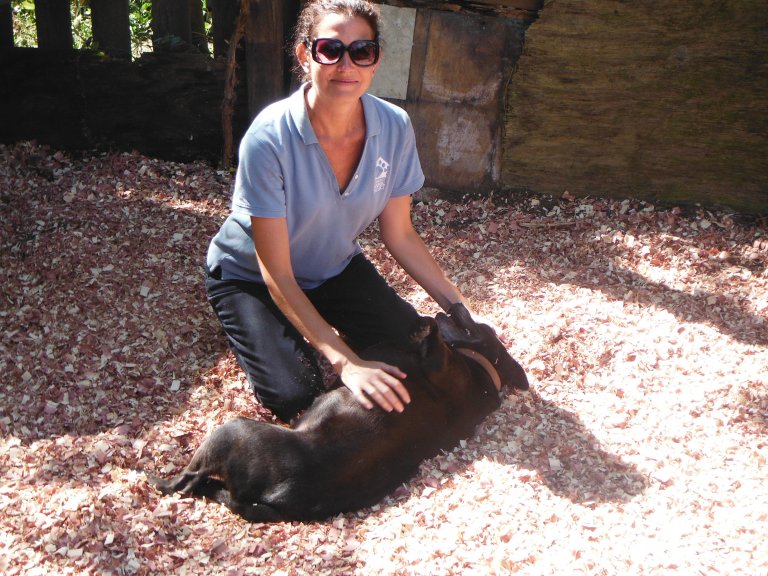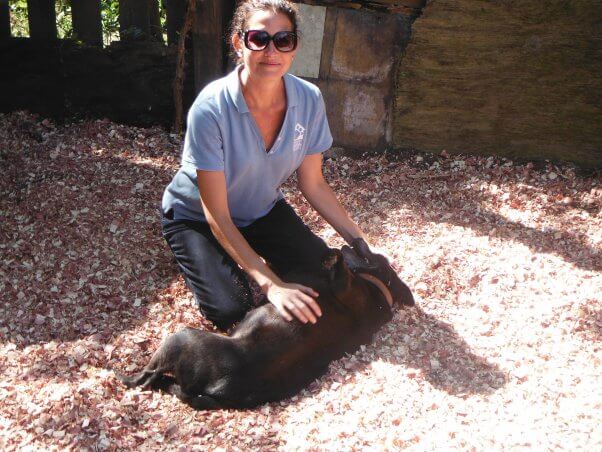 They begged Missy's owner to let them find her a loving indoor home, but the woman consistently refused. Finally, when the pup tested positive for heartworm disease and her owner knew that she couldn't afford the treatment, she gave her to PETA. After 10 long years, Missy was finally free.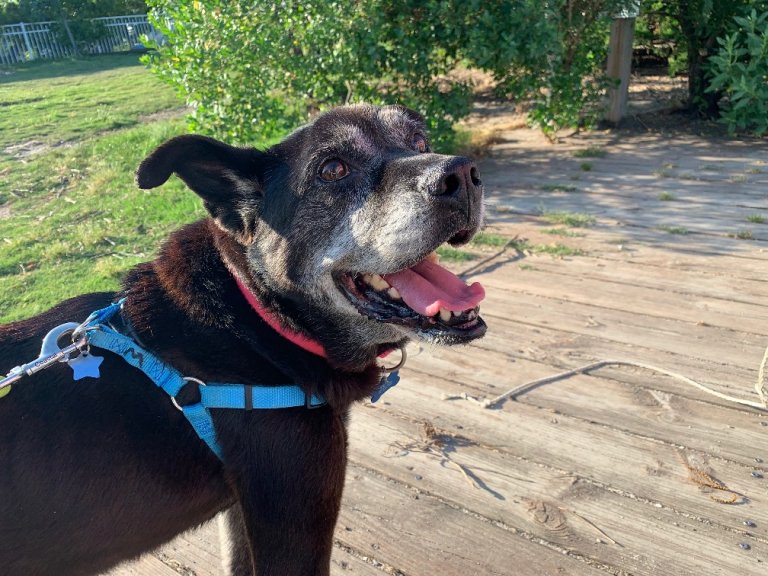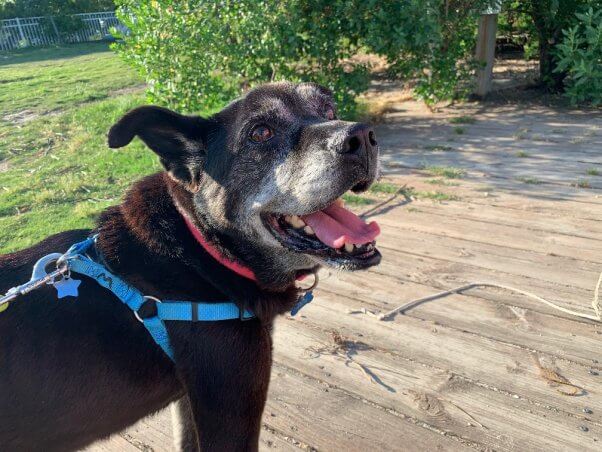 In addition to getting started on heartworm treatment (Missy's guardians reported that she's now heartworm free!), Missy got her first-ever bath and discovered playing fetch, cuddling in laps, and lounging in a comfortable bed. While she was learning how to be a dog, PETA was searching for the perfect family who could help with that—and it wasn't long before we found them. Watch Missy's happy transformation and see her and her loving new guardians meet for the first time:
Missy will spend the rest of her life going to the beach, curling up in her soft bed, climbing into her guardians' laps for scratches (her favorite!), chasing toys, and being cared for and cherished. She will never know loneliness again.
Every dog deserves a happy ending like Missy's. See PETA's resource guide on how to help a chained dog in your area.