Attendees at the 20th Annual Rocky Mountain Cluster Dog Show in Denver are in for a wakeup call, courtesy of PETA. We've placed this thought-provoking billboard just down the road from the arena where the show will be held to point out that every dog bought from a breeder means death for a dog in an animal shelter: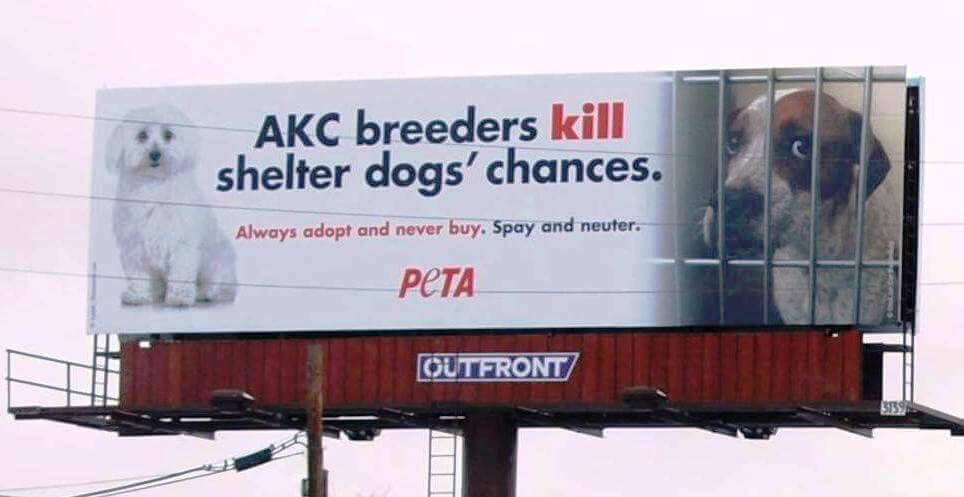 White dog photo © Isselee | Dreamstime.com; Dog Behind Bars © iStock.com/Dan Brandenburg
Dog shows promote breeding and prompt interest in "purebred" animals while animal shelters overflow with millions of lovable, healthy dogs—both mutts and purebreds—whose lives depend on getting a second chance. Every time someone buys an animal from a breeder or a pet store, a deserving animal waiting in a shelter loses a chance at being adopted. And since breeders and pet stores rarely require the animals they sell to be spayed or neutered, many of them will go on to have litters of their own, creating even more homeless dogs and cats.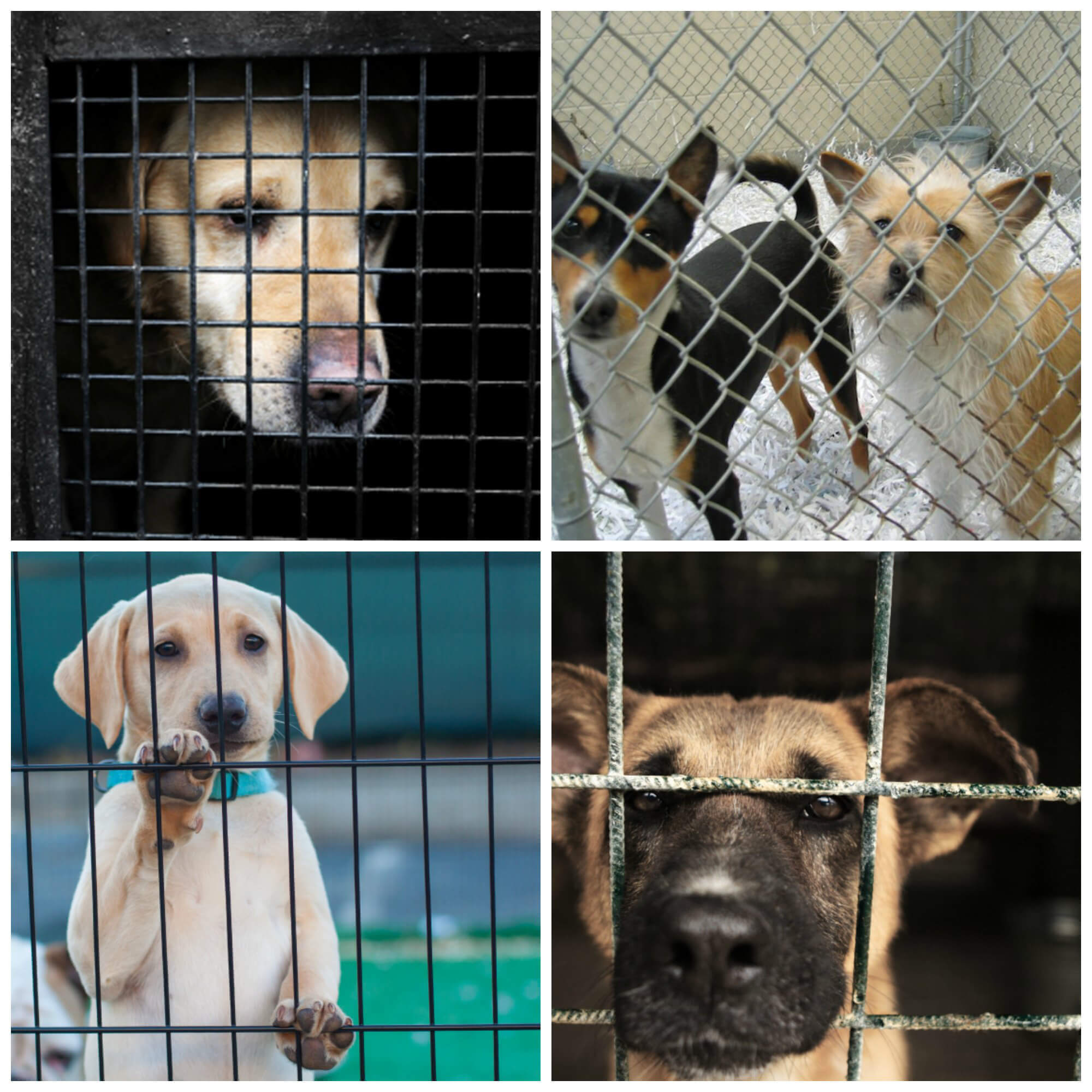 top left photo © iStock.com/RollingEarth; bottom left photo © iStock.com/kirendia; bottom right photo © iStock.com/yrjar78
We can bite back at the callous breeding industry and stand up for the underdog by always adopting our animal companions from shelters—instead of buying them from pet stores and breeders—and making sure that they're spayed or neutered right away.