Just a day after North Korea fired a ballistic missile, PETA members appeared outside the office of the United Nations representative for North Korea to unfurl a banner that features an image of Kim Jong-un riding a missile and proclaims, "Don't Go Ballistic: Go Vegan, and Make Love, Not War."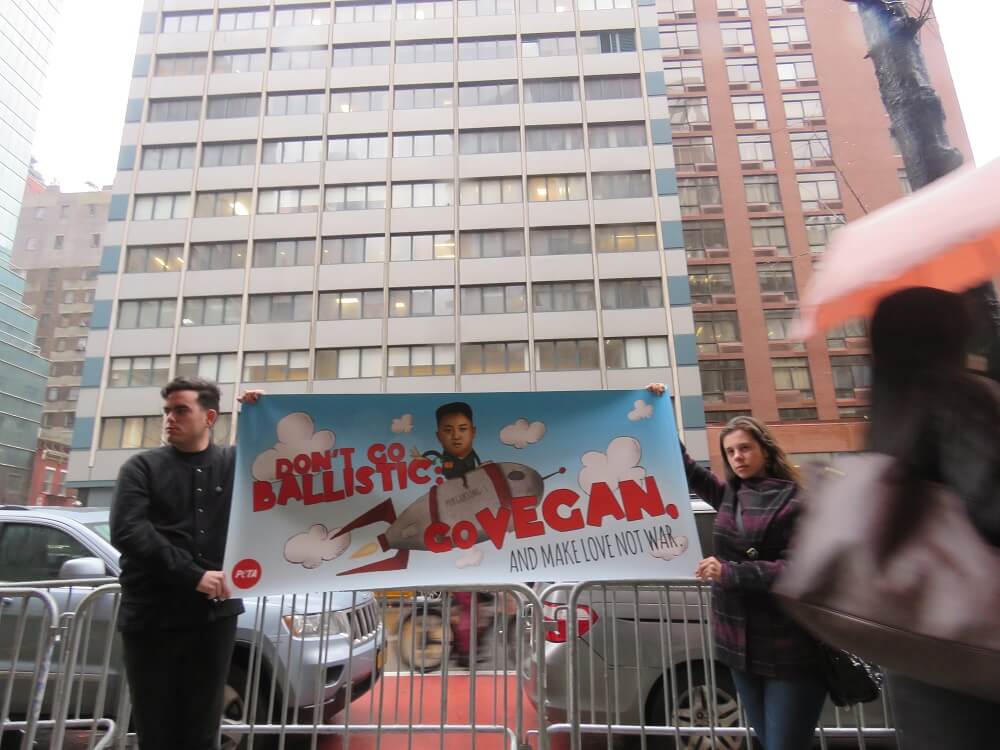 War causes all species to suffer.
An all-out nuclear conflict could mean the untold suffering and death of all living beings on the planet. Our banner served as a saucy reminder that we can all make the world a more peaceful place simply by choosing nonviolent meals.
Violence and cruelty beget more violence and cruelty, and callousness toward animals fosters callousness toward humans—and vice versa. Justice-seeking people from all walks of life should consider that peace, nonviolence, and advocacy for the disenfranchised begin at home, on our plates.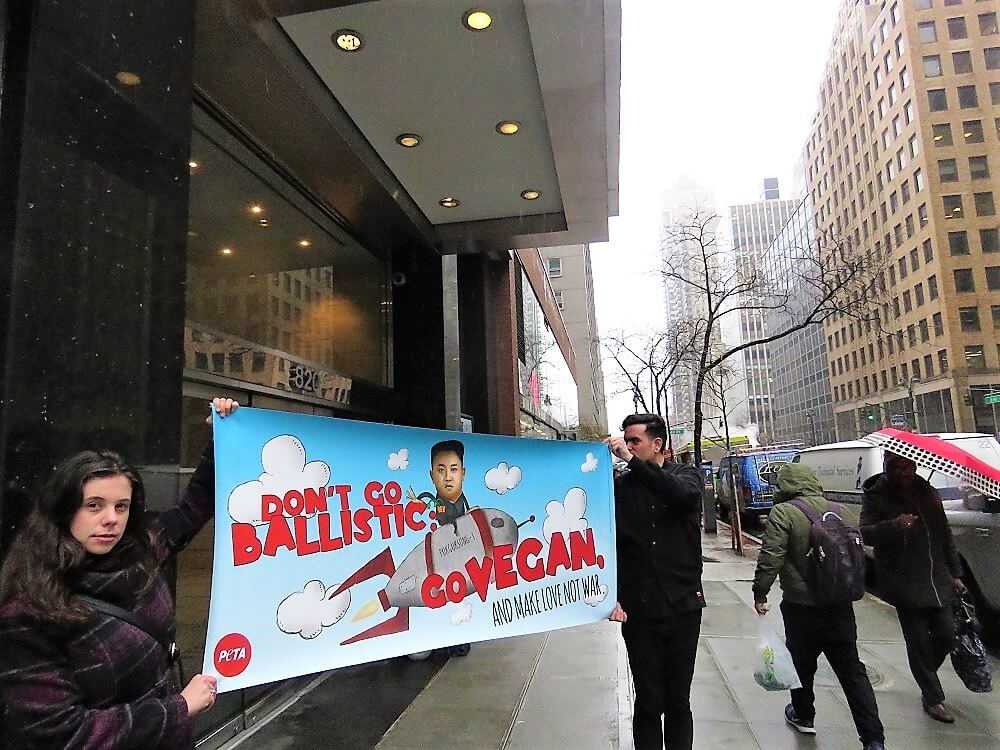 Consuming meat, eggs, and dairy "products" supports some of the worst violence on Earth. In the food industry, piglets' tails and testicles are cut off without painkillers, chickens' and turkeys' throats are slit while they're still conscious, and cows are repeatedly impregnated and separated from their babies so that humans can drink their milk instead.
You can help create a more peaceful world.
World peace starts with our everyday actions, the things we do and say—and buy. If we want to persuade people to be kind and empathize with the plight of others, the most logical place to start is by doing that ourselves!