More than 170 dogs and cats won't be contributing to Mexico's deadly homeless-animal overpopulation crisis, thanks to a massively successful two-day spay/neuter event hosted by PETA Latino in Cancún. The Spay-a-Thon took place in the neighborhood of Colonia El Pedregal at a local elementary school and was the fourth of six clinics PETA Latino has organized in the area this year.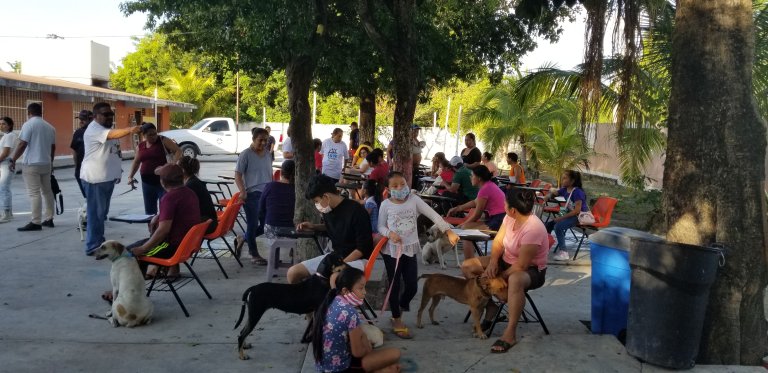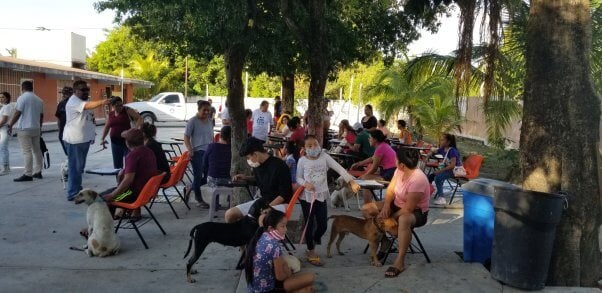 The Spay/Neuter Event in Cancún Had Some Pawsome Vistors
Some notable guests came to cheer on the PETA Latino and local shelter staffers and veterinarians: Mayor Ana Patricia Peralta, who visited the clinic and presented the host shelter with a brand-new truck to help transport animals in need, and Erika Fernandez, a popular actor, presenter, and founder of the rescue organization Amor Sin Raza.
View this post on Instagram
While the animals underwent their spay/neuter surgeries, their families were given free vegan burritos and free copies of the bilingual children's activity book All About Animals/Todo Sobre los Animales.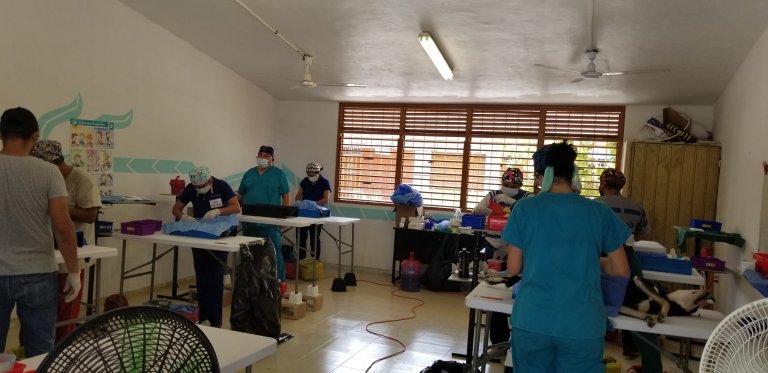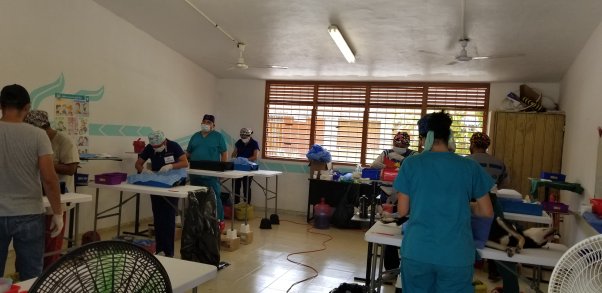 Attendees were also offered flea prevention and mange medication for their animal companions, and many learned about the danger of chaining them outside, thanks to conversations with staffers. Here are some of the animals who were sterilized at the event: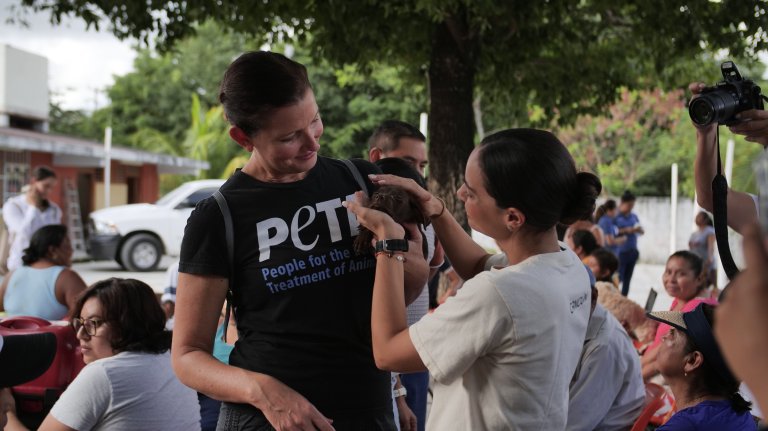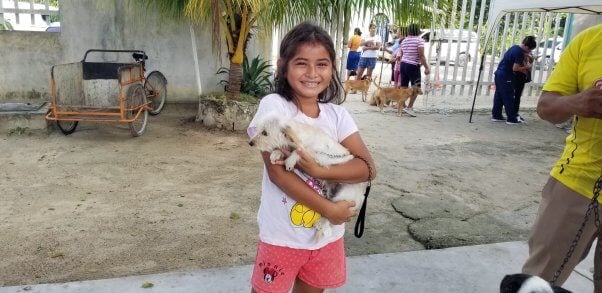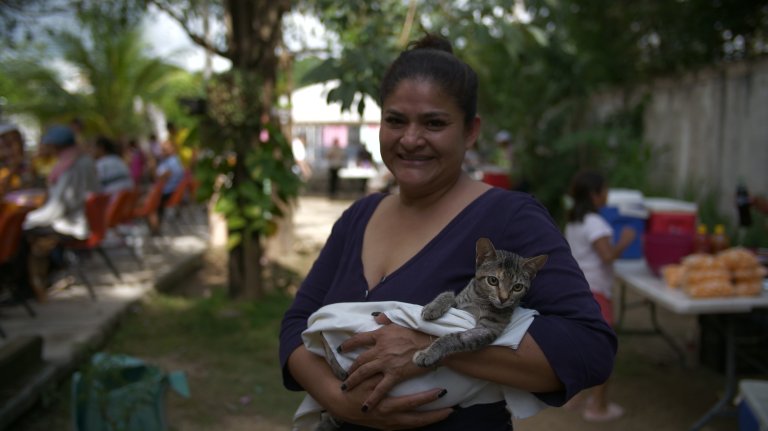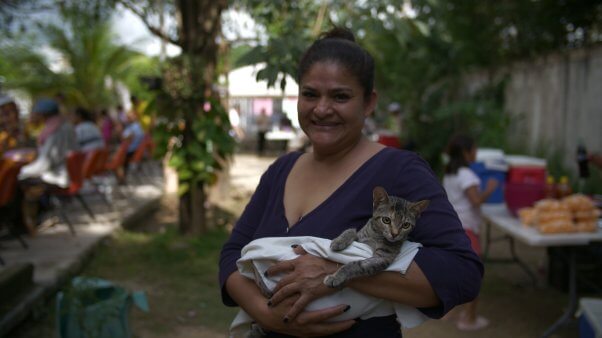 Why Should You Have Your Animal Companion Spayed or Neutered?
Unlike humans, dogs and cats can't do their own family planning. It's up to their guardians to make the responsible choice to have them spayed or neutered in order to help curb the companion animal overpopulation crisis. However, sometimes resources aren't accessible or even available. That's why PETA Latino is working to reduce the number of homeless animals and help care for dogs and cats in need.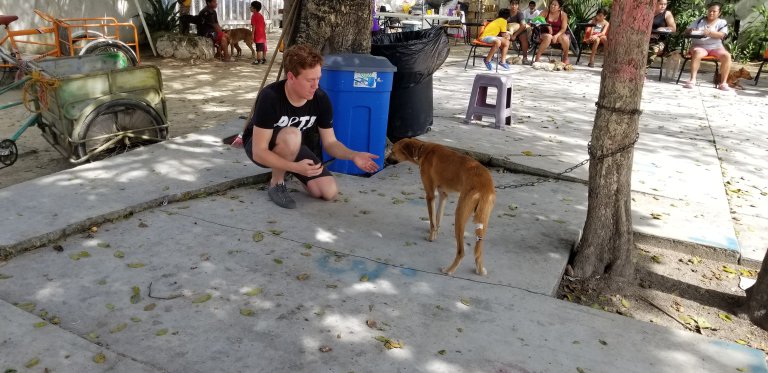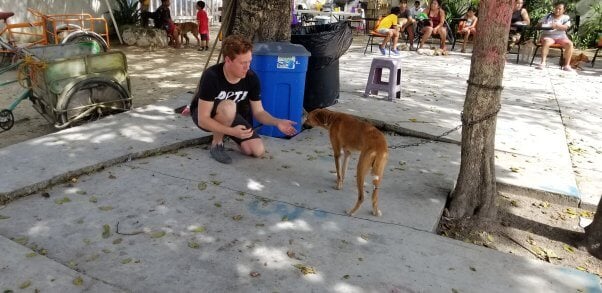 How Spay/Neuter Clinics Help Mitigate the Homeless-Animal Crisis
In just one year, an unspayed cat can give birth to 12 kittens and an unspayed dog can give birth to 16 puppies, which means that PETA Latino's Cancún event may have prevented the birth of more than 2,000 animals in the next 12 months alone. On any given day in the U.S., there are roughly 70 million homeless companion animals struggling to survive. The number of homeless dogs and cats around the world is almost unfathomable.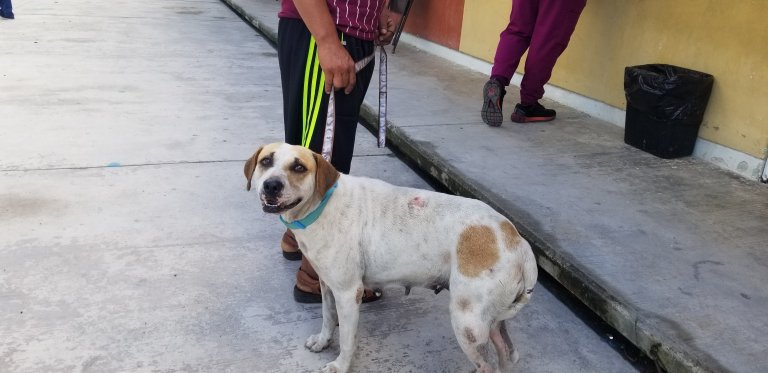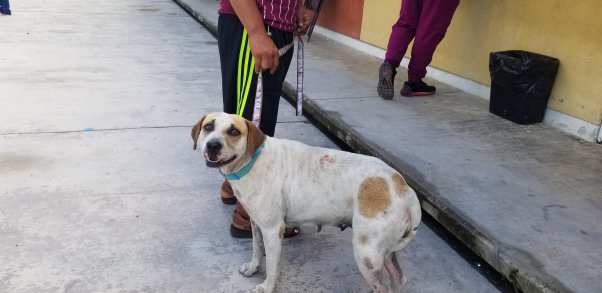 Funding for temporary sterilization clinics like PETA Latino's in Cancún helps reduce the suffering of animals for generations, as fewer unsterilized dogs and cats means fewer animals born into communities that don't have the resources to care for them. You can help support groups like PETA Latino that are changing the lives of homeless and vulnerable animals by giving to PETA's Global Compassion Fund today: