Picture this: You've been drugged and thrown into deep water. You're desperately treading water to save your life—where's a lifeguard when you need one? PETA Latino and Animal Heroes wondered the same thing, which is why they rallied with "lifeguards" and a "mouse" outside Mexico's Instituto Politécnico Nacional (IPN) to demand that the university ban the forced swim test.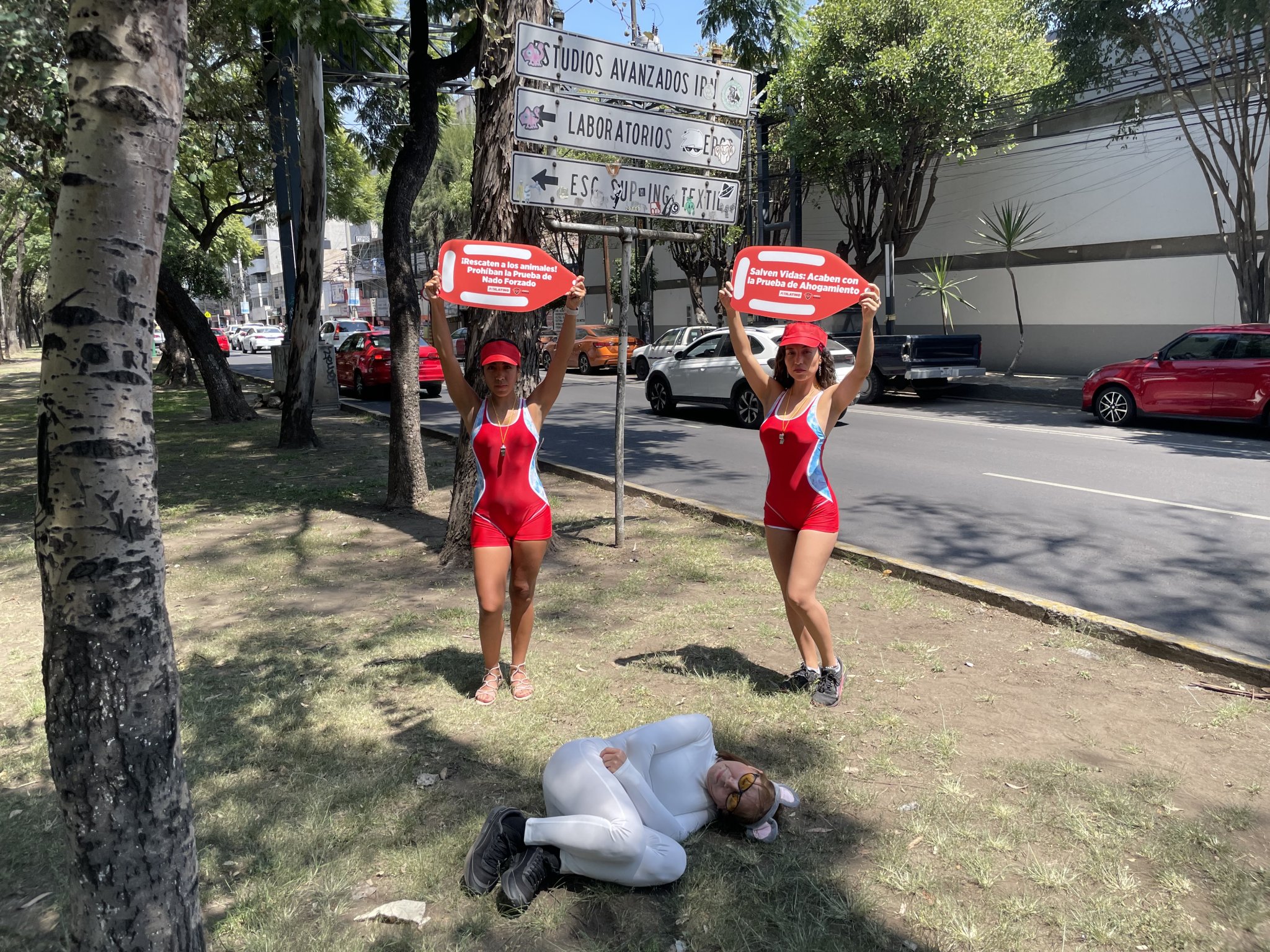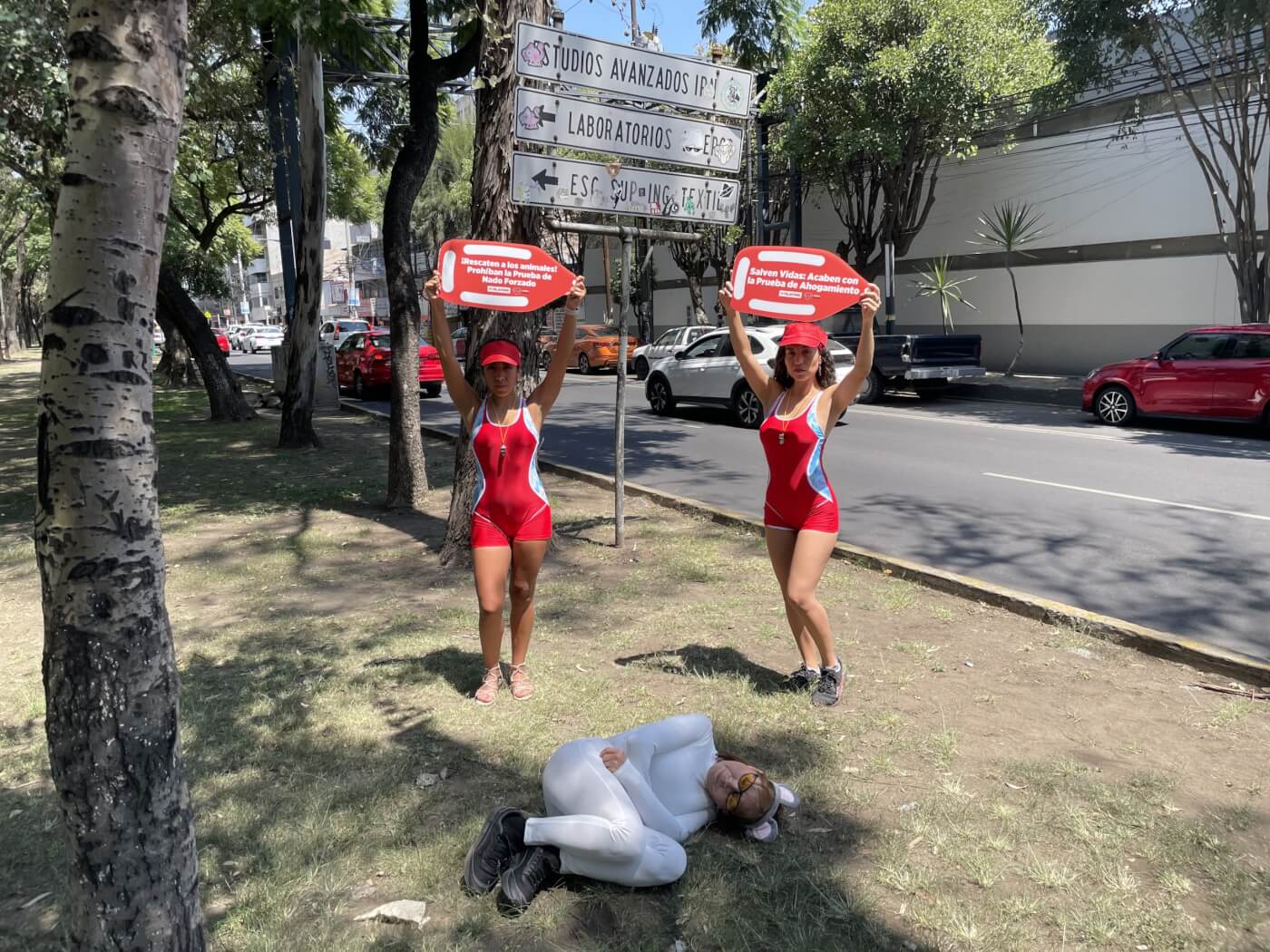 In the ridiculously cruel test, experimenters dose mice, rats, or other small animals with test substances, drop them into inescapable beakers of water, and force them to swim to keep from drowning.
Forced Swim Tests Are Bunk Science!
Popularized in the 1970s, the forced swim test was intended to measure the antidepressant qualities of drugs, but it does not do this reliably.
No one should rely on experiments that don't produce positive results. In addition to tormenting small animals, the basic premise of the forced swim, or "despair," test that IPN refuses to ban has been questioned and criticized.
Underpinning the forced swim test is the hypothesis that animals who spend more time floating are "depressed"—but experts agree that floating is not necessarily a sign of despair. In fact, time spent floating can be interpreted as a positive indication that animals are adapting to a new environment and conserving energy.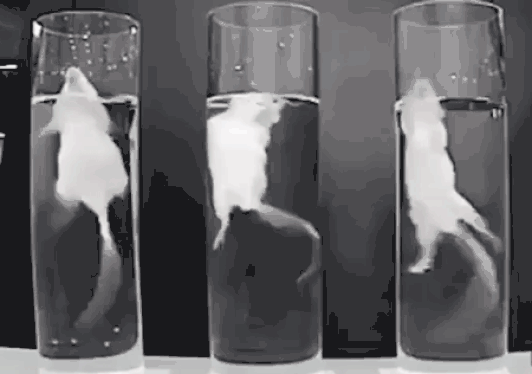 Ultimately, the forced swim test may be less reliable than a coin toss in predicting whether a drug will be able to treat depression in humans and could eliminate potentially effective new drugs from consideration.
"Forcing terrified animals to swim for their lives is a particularly cruel form of torment and irrelevant to human depression. PETA Latino is calling on the Instituto Politécnico Nacional to ban this indefensible test immediately."

—Alicia Aguayo, PETA Latino Associate Director
Help PETA End the Forced Swim Test
After PETA shared with Universidad del Valle (Univalle) overwhelming evidence of the scientific invalidity and cruelty of the forced swim test, this top public university in Colombia decided to ban the experiment. Now it's time for Instituto Politécnico Nacional to follow Univalle's lead by ditching this cruel and ineffective experiment.
Will you please take just a moment to be a lifeguard for small animals?