Enough is enough. Today, PETA lodged a complaint with the U.S. Department of Agriculture (USDA) about the Tregembo Animal Park in Wilmington, North Carolina, where, once again, an eyewitness has filmed animals suffering and in apparent need of medical care. The video footage—which the eyewitness provided to PETA and which we in turn sent to the USDA—shows a guenon monkey limping from an apparent injury, a fox and a donkey who are suffering from hair loss, and a bobcat who appears to have difficulty seeing and may be visually impaired or blind. The bobcat's condition, which may be the result of an untreated injury or illness, certainly warrants veterinary evaluation.
The footage also shows several animals pacing and circling—a sign of inadequate space and mental distress. A fennec fox, a serval, a capuchin monkey, a bear, and patas monkeys were among the animals filmed pacing in tiny chain-link fence enclosures.
Tregembo has long had problems following the law and caring for the animals it displays. The USDA cited the roadside menagerie twice following a PETA complaint about a bear who our veterinarian determined was suffering from such a severe and chronic case of inflammation of the cornea that his corneal tissue had actually been replaced by fibrous tissue and lesions covered his face.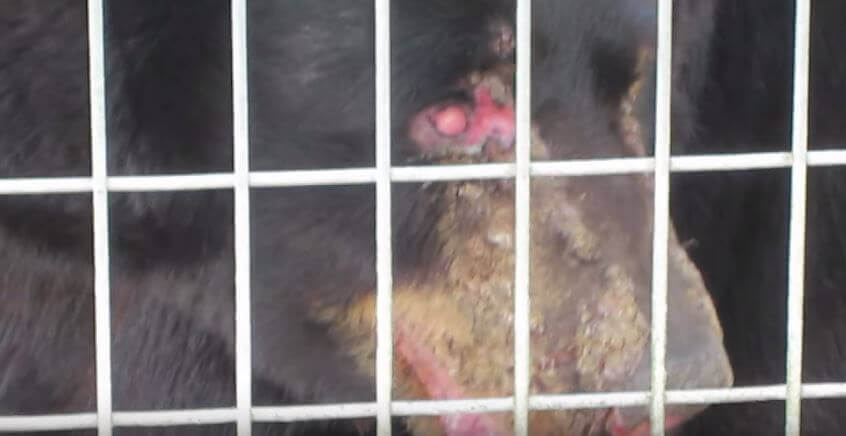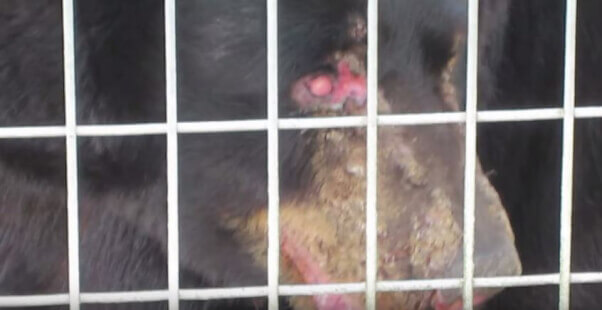 PETA is once again calling on the USDA to hold Tregembo accountable for any violations of the federal Animal Welfare Act and will continue to push for its license to be revoked.