An in-depth investigation by our colleagues at PETA Germany has thrown open the curtain on the cruel process of "growing" turkeys. Turkey production has become so highly mechanized that the birds have become overbred hybrids who cannot naturally reproduce. Hens must repeatedly endure invasive and painful artificial insemination.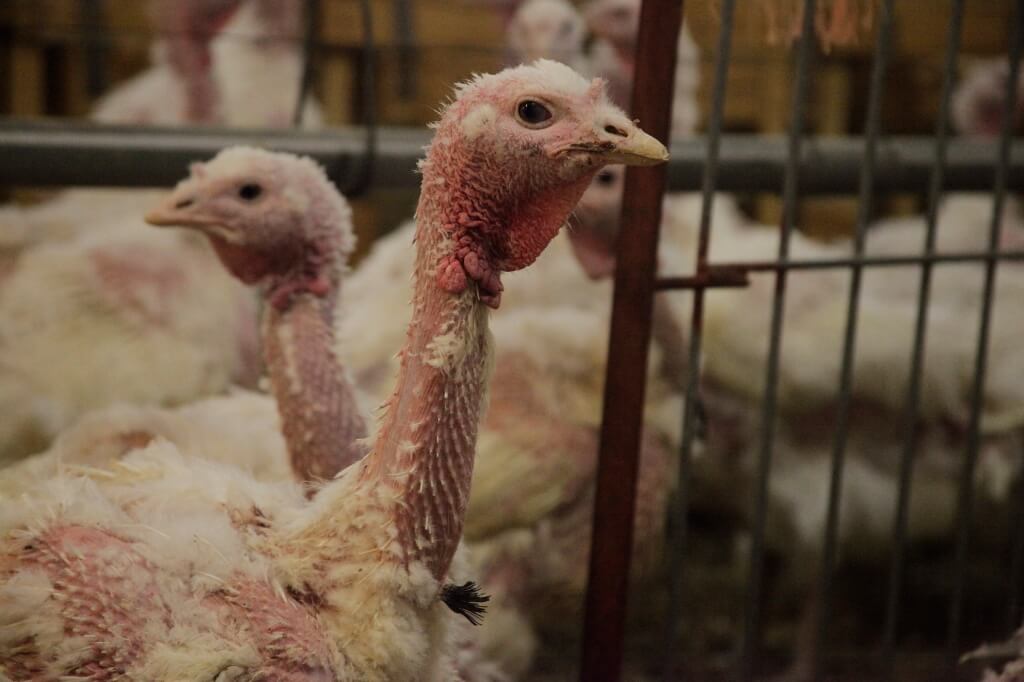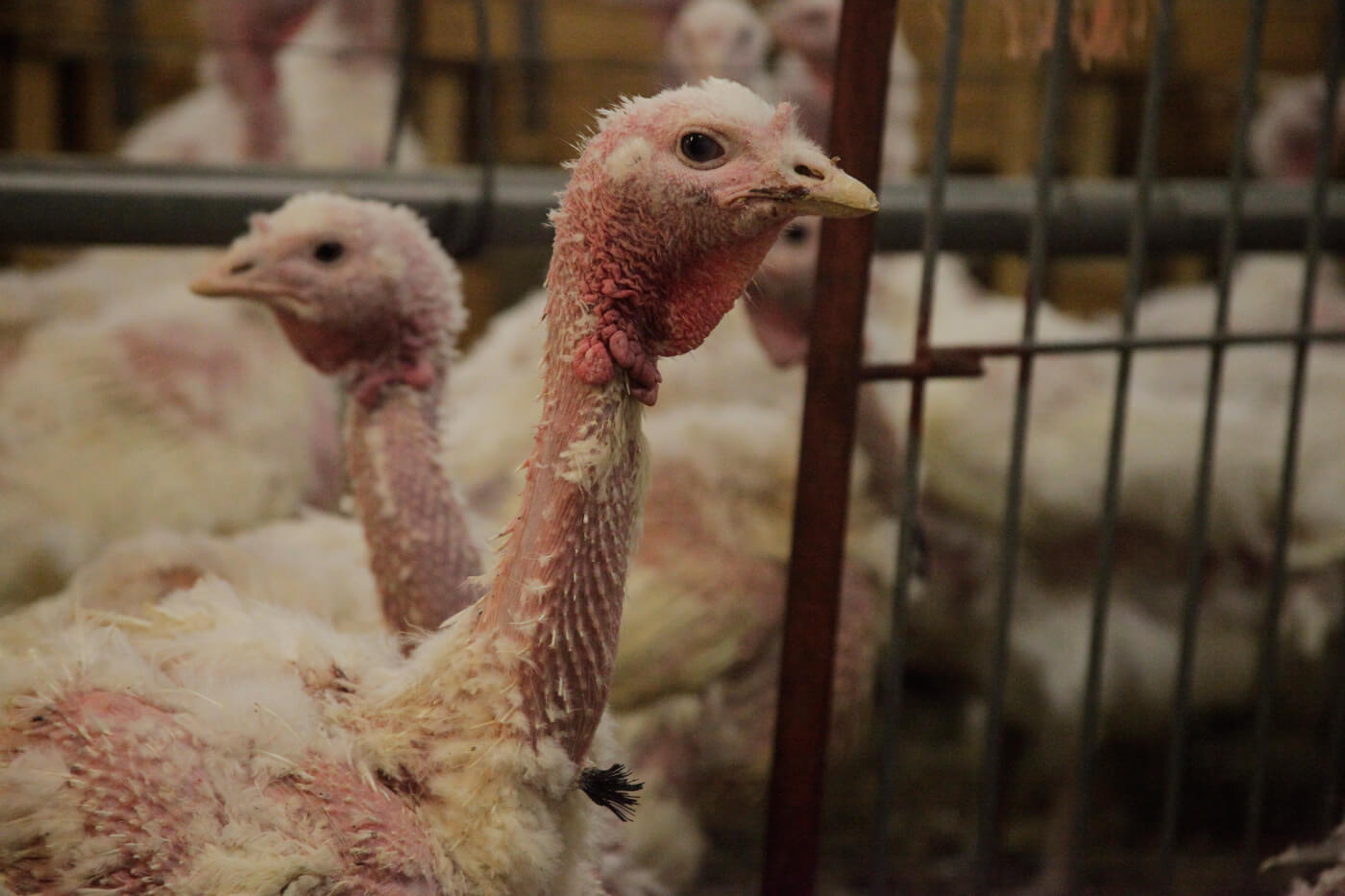 At industrial facilities called "parent farms," hens are rounded up about once a week, are restrained, and have an insemination tube connected to a pressure hose inserted into their cloaca. The semen, which is regularly collected from the toms, is injected, and the hens are then taken back to the dark, stifling holding sheds. Those birds used as "parents" endure this process over and over again in production cycles of 26 weeks before being killed.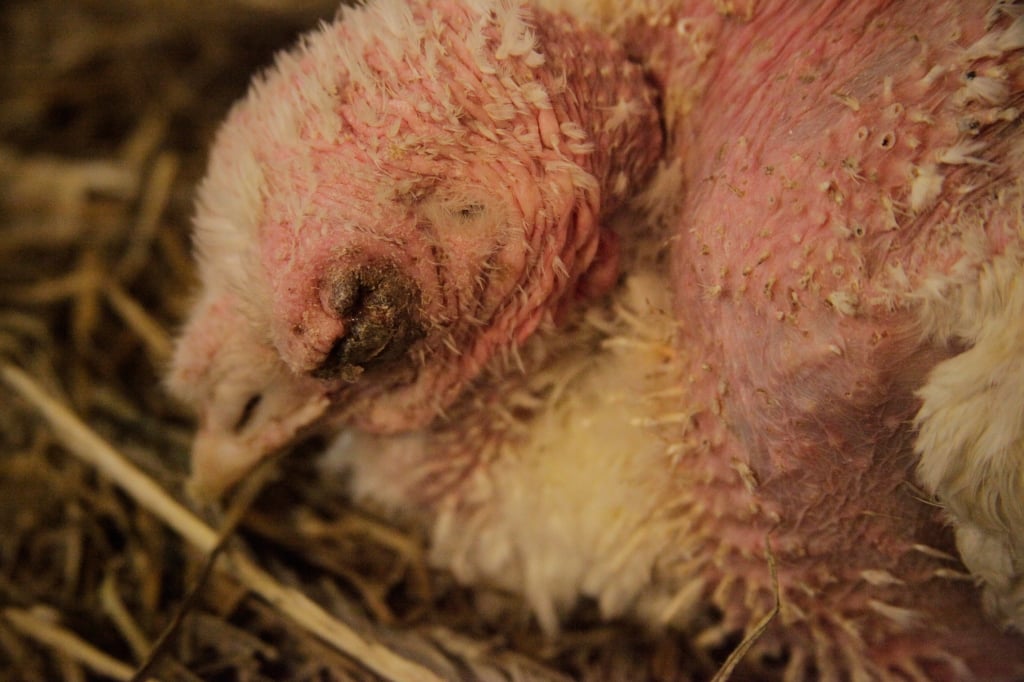 The inseminated eggs are taken to hatcheries, and then the newborn chicks are taken to fattening farms. Even though the natural lifespan for turkeys can be as long as 15 years, hens are shipped to slaughter when they are just 16 weeks old and toms when they are just 21 weeks old.
Turkeys are bred for excess weight and unnaturally fast growth. Leg problems, skeletal mutations, and cardiovascular problems result, and almost all factory-farmed turkeys are crippled. And although the turkeys are fed massive quantities of antibiotics, many succumb to diseases.
The suffering does not end on the farms, as the surviving turkeys are violently rounded up, kicked, thrown around, slammed to the ground, and stuffed into crowded trucks before being taken to slaughterhouses, where their broken bodies are hung on assembly lines and they are killed.
What You Can Do
Pick up delicious vegan turkey at your grocery store instead of eating these beautiful and interesting birds.