Animal advocates in Germany are saying "Auf Wiedersehen" to the abusive chimpanzee act—the last of its kind—at the Schwaben Park amusement park in Baden-Württemberg. After a PETA Germany campaign that included meetings with park owners, local authorities, and politicians as well as the help of the animal-welfare commissioner of Baden-Württemberg, chimpanzees will no longer be forced to wear silly costumes and perform demeaning tricks, such as performing a traditional folk dance.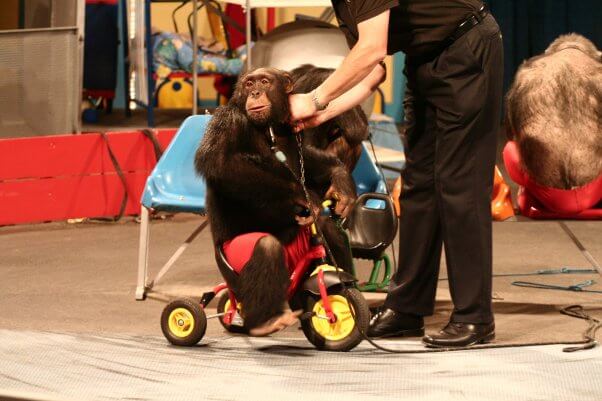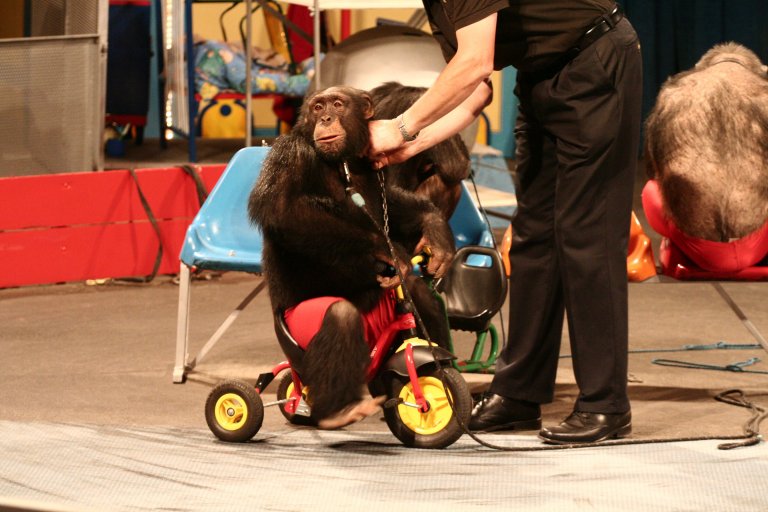 © PETA Germany
Schwaben Park's owners also agreed to end the last remaining animal show in the park, a parrot exhibit, in the near future and to replace both with show concepts that don't involve animals. And while about 40 chimpanzees still reside in the park, the owners have promised to allow many of them to retire. PETA Germany is now working to get the animals into reputable sanctuaries.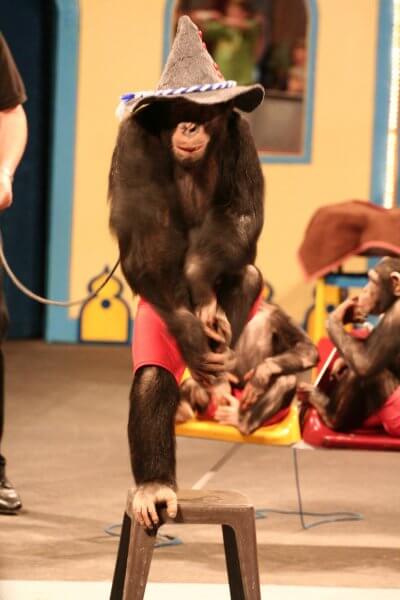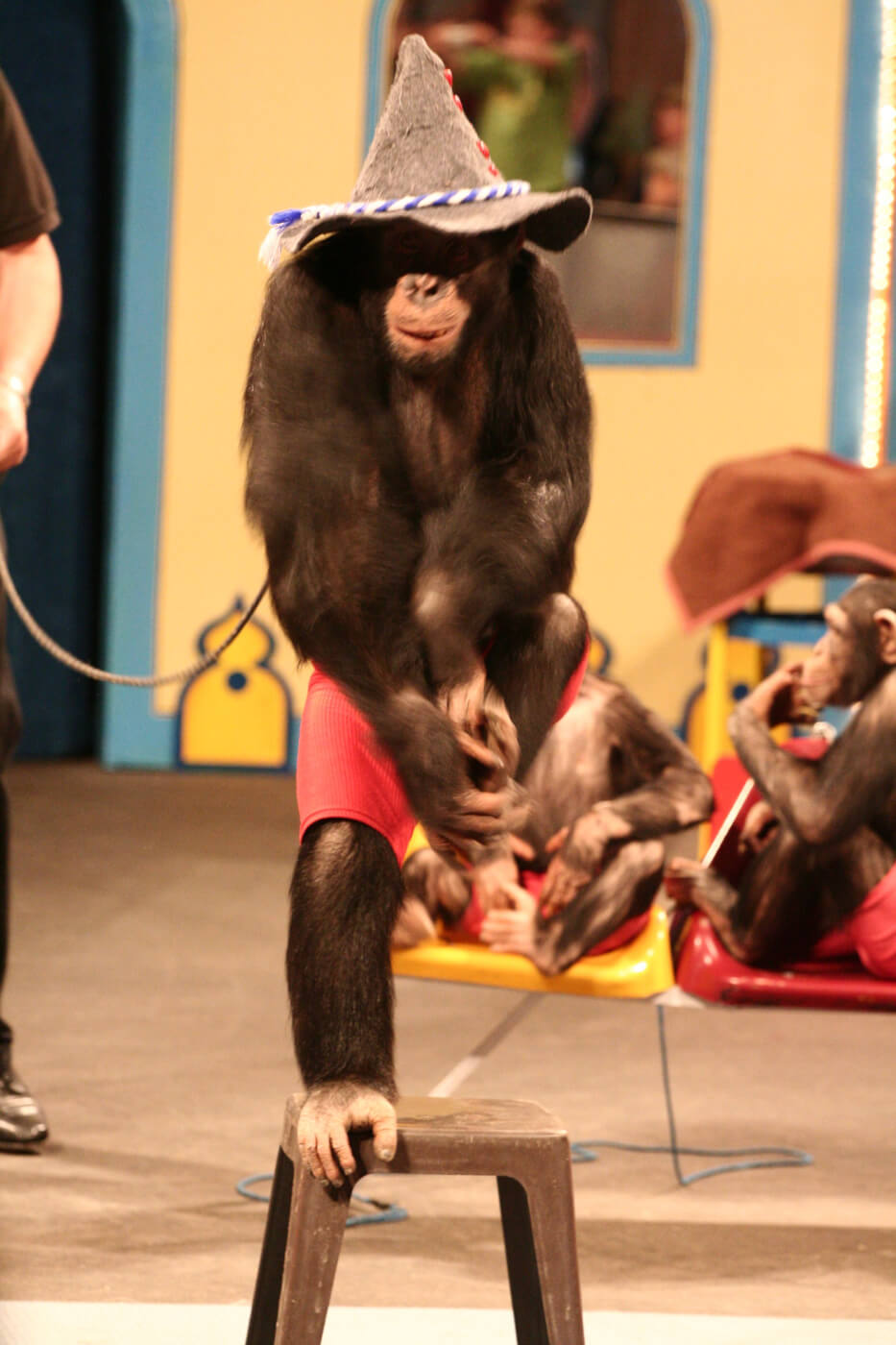 © PETA Germany
This success comes right on the heels of another important victory: Germany's largest circus, Circus Roncalli, announced that it will phase out all animal acts by next year. The victory also follows the last-ever performance by the world's biggest circus, Ringling Bros. and Barnum & Bailey, which closed last month after 146 years, following dwindling visitor interest. And SeaWorld and marine parks like it are struggling to get people through the gates.
As they say in business, "Adapt or die." And around the globe, businesses that still abuse animals for entertainment have a choice to make.
What You Can Do
On this side on the pond, you can help captive chimpanzees by asking Hallmark to stop selling cards showing cruelly-trained chimpanzee "actors."