There were jeers, cheers, and more than a few tears as the curtain fell on Ringling Bros. and Barnum & Bailey Circus' last-ever performance Sunday night.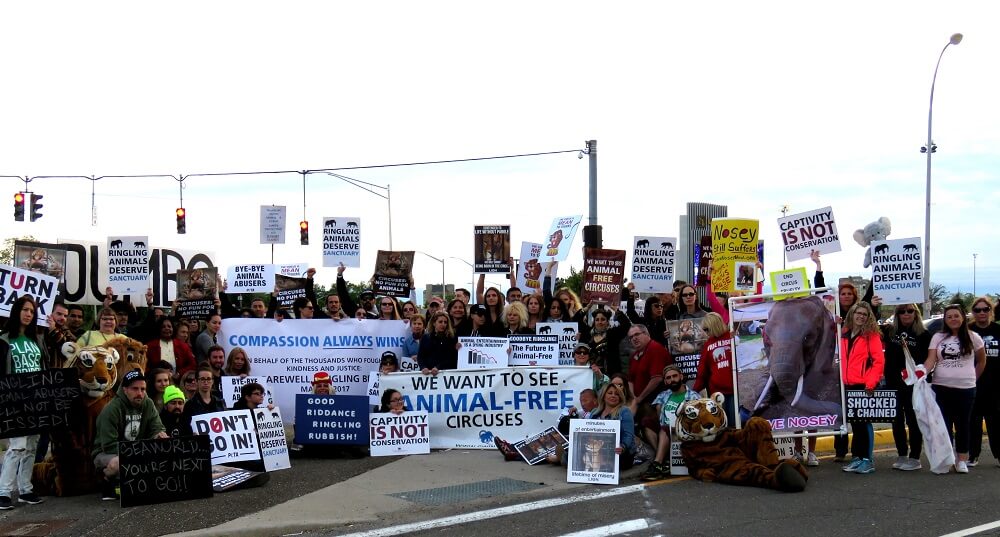 Led by a lively "lion" and "tiger" roaring in triumph, members of PETA, Long Island Orchestrating for Nature, and CompassionWorks International gathered outside the Nassau Veterans Memorial Coliseum on Long Island, New York, to send the circus off the best way we knew how: with protest signs still held high and tissues in our hands to catch the tears of victory.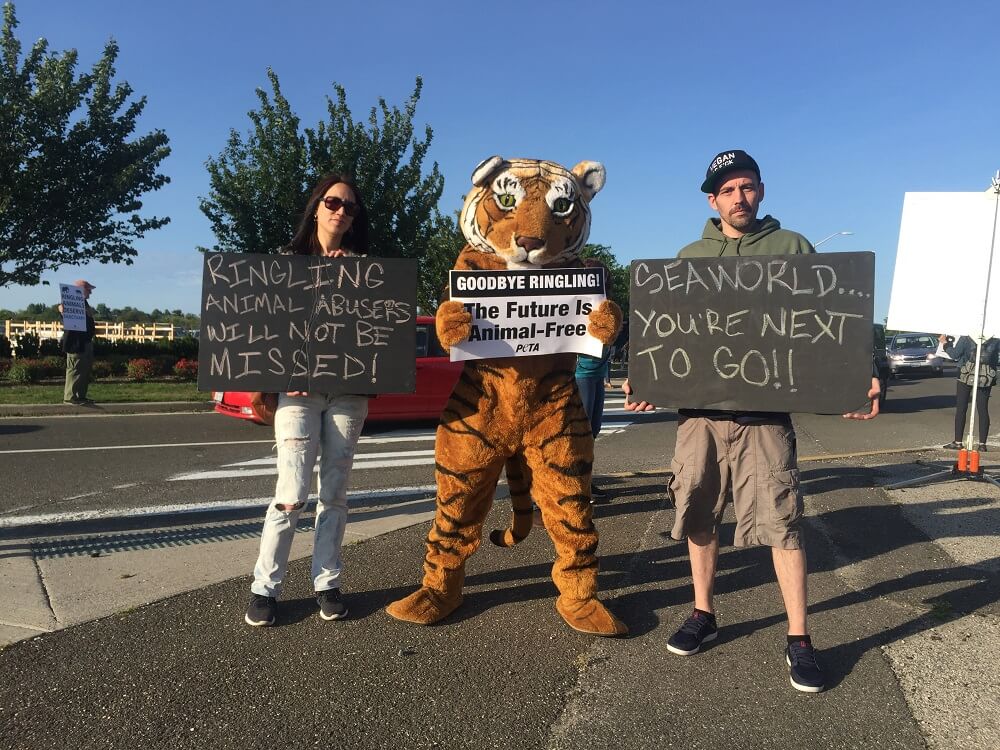 "The nightmare of Ringling Bros. is finally coming to an end after more than a century of chaining, caging, and beating animals into submission for human entertainment. But while the show is over for that circus, there are still others that continue these same types of horrific abuse," says PETA Assistant Manager John Di Leonardo. "PETA is urging everyone to build on this momentum by never buying a ticket to any circus or amusement park that still uses live animals."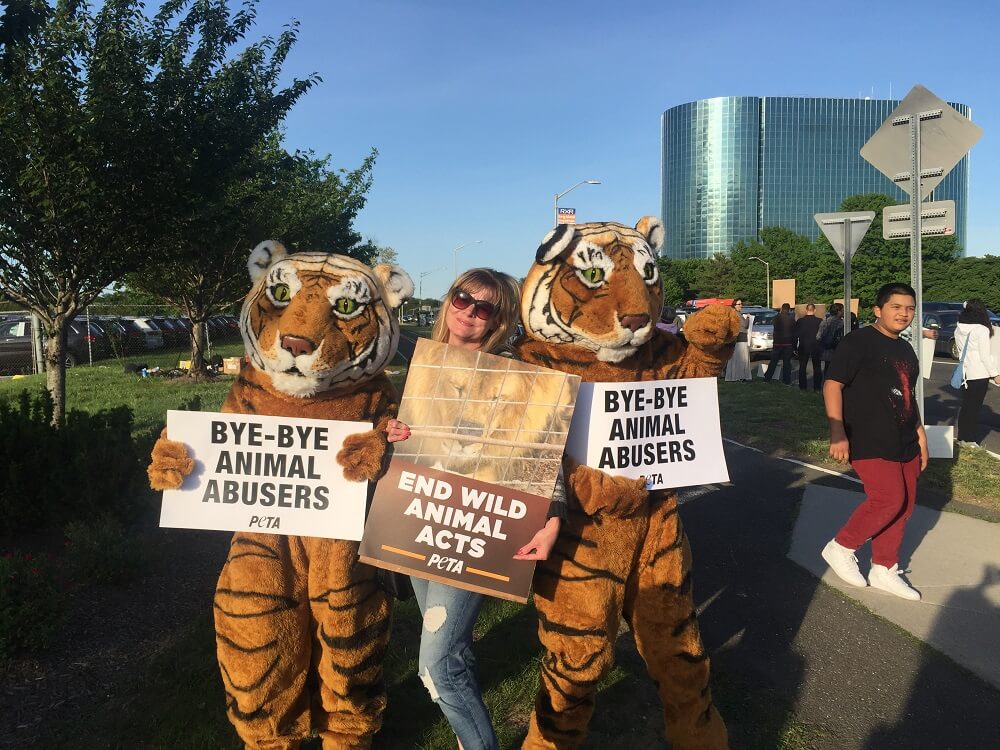 The Show Is Over for Ringling, but It's Not Over for the Animals
While Ringling's closure is a tremendous victory, no retirement plans have been announced for any of the animals used and abused by the now-defunct circus. So far, it has no intentions to shutter its Florida prison camp, where it continues to threaten elephants with bullhooks and chain them on concrete for 16 hours a day.
SeaWorld, UniverSoul Circus, and other animal exploiters should take note, as PETA will not rest until every animal used and abused for entertainment has been relocated to an accredited sanctuary.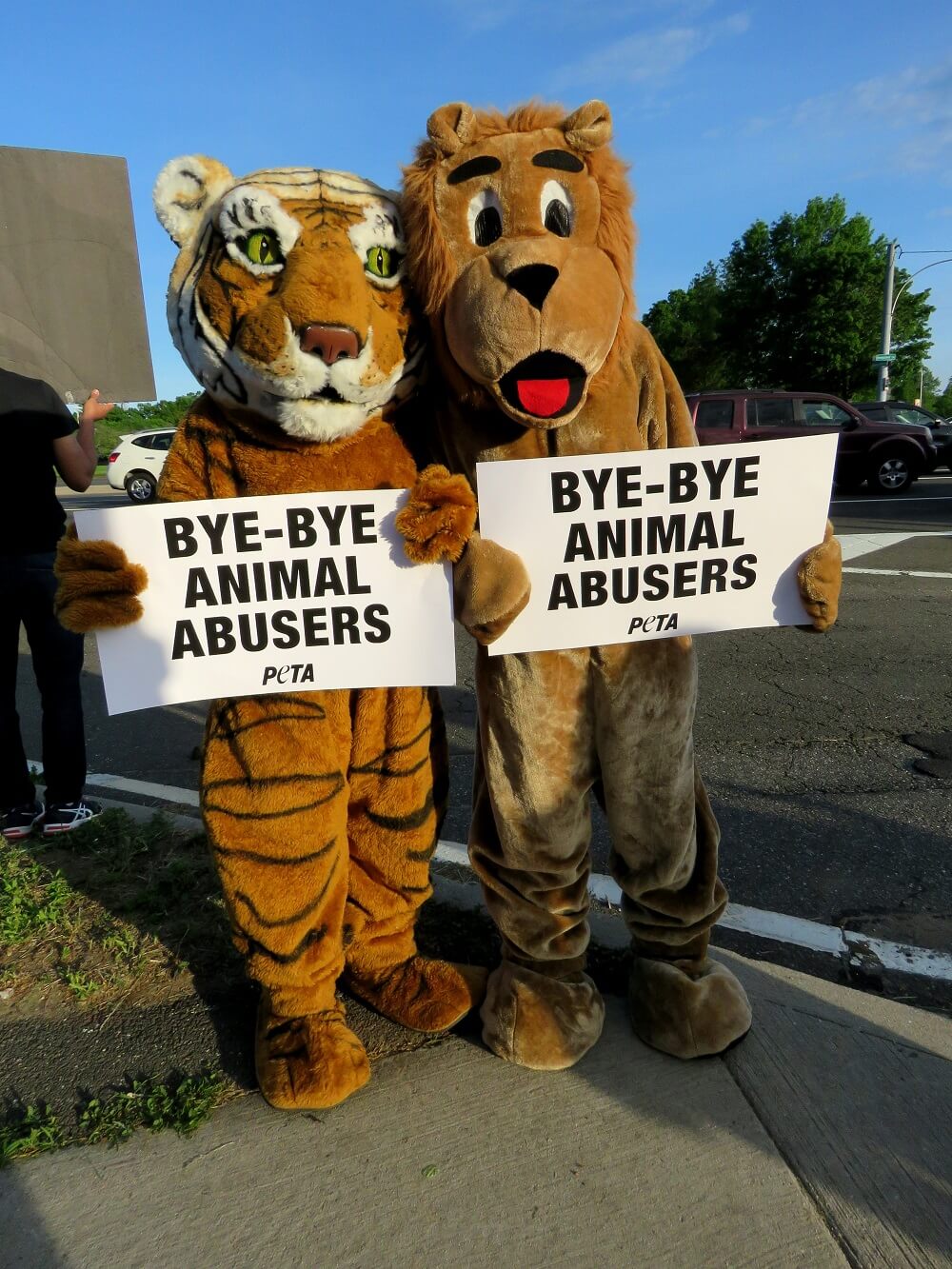 What You Can Do
None of PETA's lifesaving work for animals would be possible without the generosity of our more than 6.5 million members and supporters. Help us achieve even more victories by becoming a member today.