We've all heard about it at this point. When the highly anticipated Starbucks holiday cup rolled out this year, there was an instant backlash. Some people claimed the plain red design of this year's cup wasn't festive enough, while others shot back that the criticism is silly. It wasn't just Starbucks that heard the outcry—Dunkin' Donuts instantly responded with a more decorative holiday cup favored by many.
Enter PETA's answer to "#Cupgate2015." Our reusable coffee cup is perfect for your soy, almond, or coconut milk–infused latte: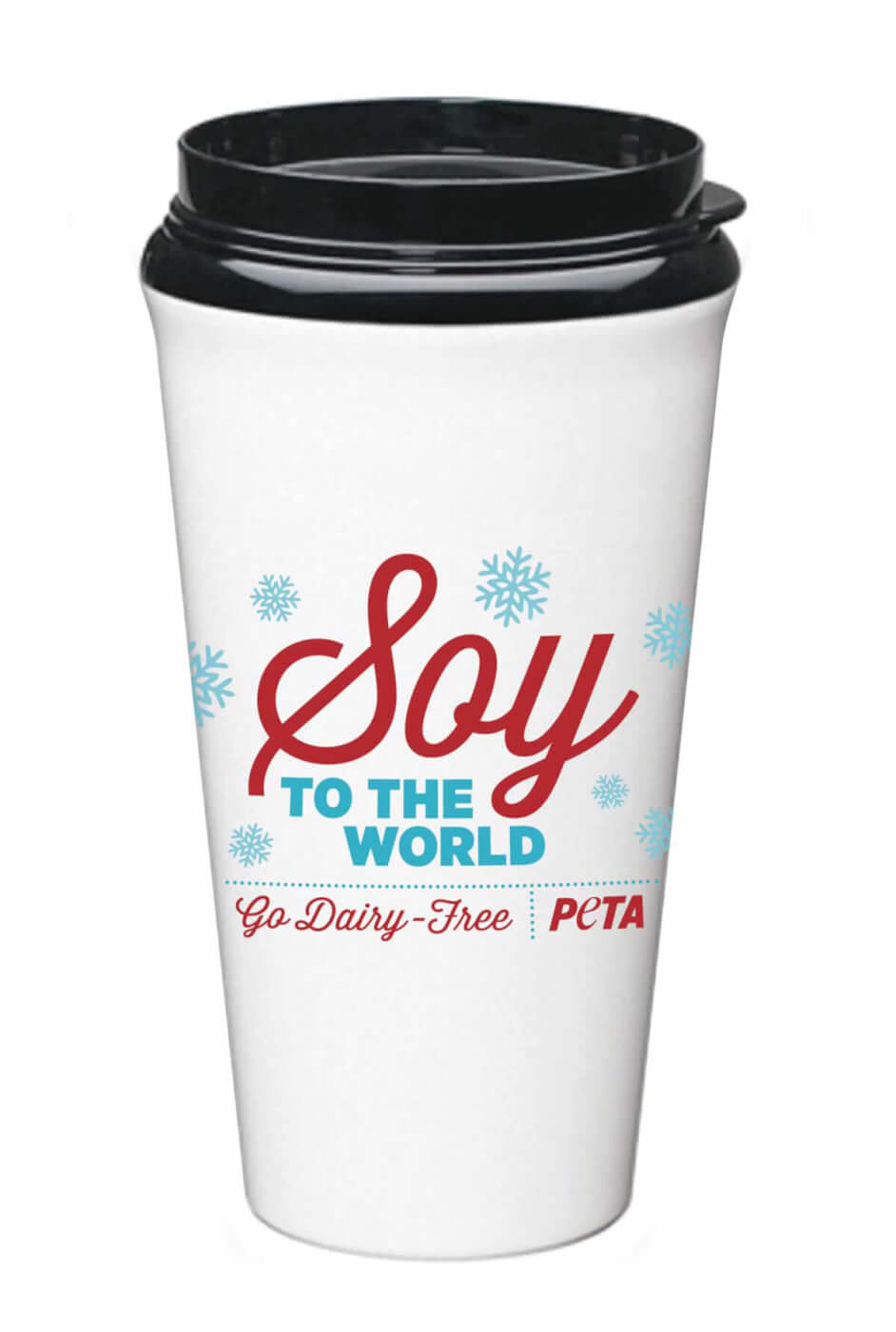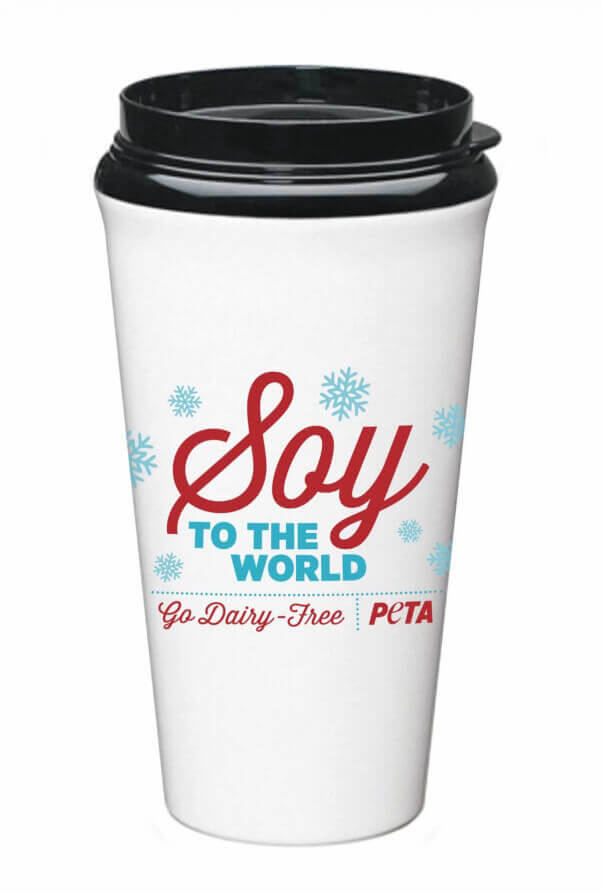 Our new design is festive enough for anyone's taste and reminds everyone to ditch dairy products this holiday season. Soy to the world!
While we would love for you to tote around PETA's reusable (and better for the environment!) cup as you do all your last-minute shopping this year, we encourage people to leave dairy products out of their cups, no matter the design. The dairy industry artificially inseminates cows, separates mothers from their calves, and forces female cows to live in filthy conditions and act as milk-producing machines until they're sent to slaughter.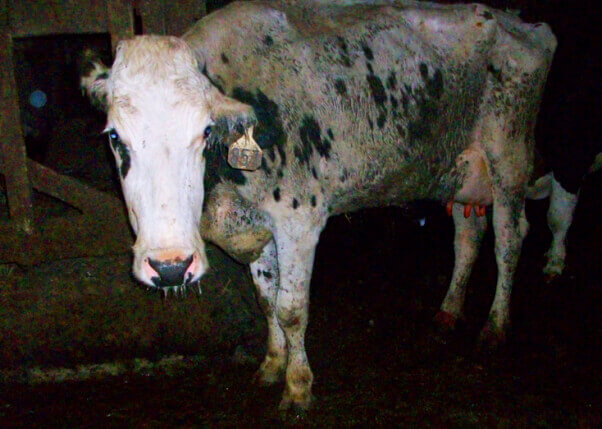 Whatever side of "cupgate" you're on, you can help save cows—who deserve peace during the holidays and all year round—by asking your barista to make your drink with soy, almond, or coconut milk. If you favor the simplicity of a red cup, check out our tips on how to order vegan at Starbucks, or opt for a more festive cup and grab an almond milk latte at Dunkin' Donuts. You can pre-order our festive cup here.
Remember: It's not what's on the outside that counts—it's what you put inside that matters. Choose vegan.