Dana was a mere shadow of the friendly, cheerful little dog PETA fieldworkers had first met over the summer. The young terrier mix didn't greet our fieldworkers with her usual enthusiasm when they stopped by her house in rural North Carolina last week to check on her. Instead, she moved slowly and gingerly and was in too much pain to wag her tail.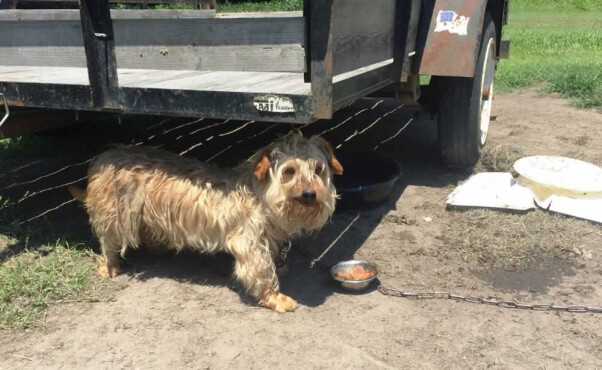 As if guided by the hand of fate, PETA's fieldworkers had happened to arrive just in the nick of time: Dana's owner told them that she had recently been hit by a car but that he couldn't afford to take her to a veterinarian, so he had no idea how badly hurt she was. He gratefully gave her to us so that we could get her the vet care she urgently needed.
In addition to visible scrapes and bruises, X-rays revealed why Dana wasn't wagging her tail: It was broken at the base, and she was in so much pain that she couldn't lift it or even defecate. The vet prescribed antibiotics and pain medication, which alleviated her suffering enough to allow her to relieve herself for the first time since the accident.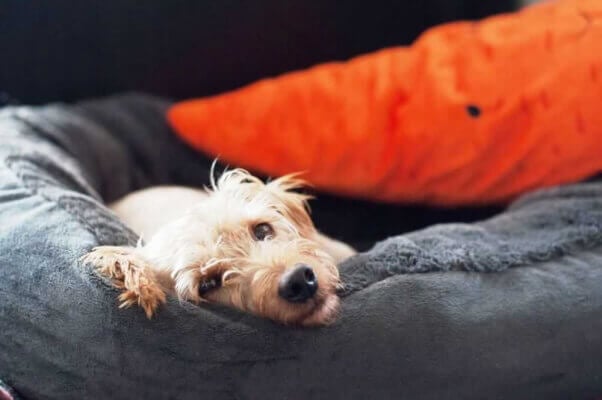 Dana is only about 2 years old, but she's a very dignified youngster. Perhaps because she never had any toys as a puppy, she doesn't seem to know what to do with them and often uses them as pillows. She loves curling up on the couch with a good book, too (no, she can't read, but she will gladly keep you company while you devour yours). She weighs about 15 pounds, is housetrained, and gets along well with humans and animals of all shapes, sizes, and species. The only time she loses her cool is when her foster parents break out the Brussels sprouts, which she loves more than just about anything else in the world—except for laps and a warm bed, of course. Got any spare sprouts lying around? E-mail [email protected] to arrange for Dana to dispatch them for you and to warm up your lap for the next decade or so.