Update: The regulators are investigating! PETA has just heard from the Pennsylvania State Racing Commission that it has opened an investigation based on the seriousness of our allegations. Stay tuned for updates.
Originally posted February 13, 2017:
Even though Thoroughbred Charlie's Quest was severely lame and suffering, his owners and trainers raced him almost to his breaking point at Pennsylvania's Presque Isle Downs. PETA is urging the Pennsylvania State Horse Racing Commission to investigate the procedures of the state veterinarians and stewards at Presque Isle Downs, who apparently cleared Charlie's Quest to race all three times in approximately only 30 days. Less than a month after his last start, two separate veterinary examinations revealed that Charlie's Quest was unfit even for recreational riding, let alone racing, and that he suffered from bone chips, arthritis, soreness, and severe lameness in all four legs.
PETA is calling on the commission to discover how Charlie's Quest was repeatedly put on a racetrack and to take all appropriate actions to ensure that injured horses are never forced to run.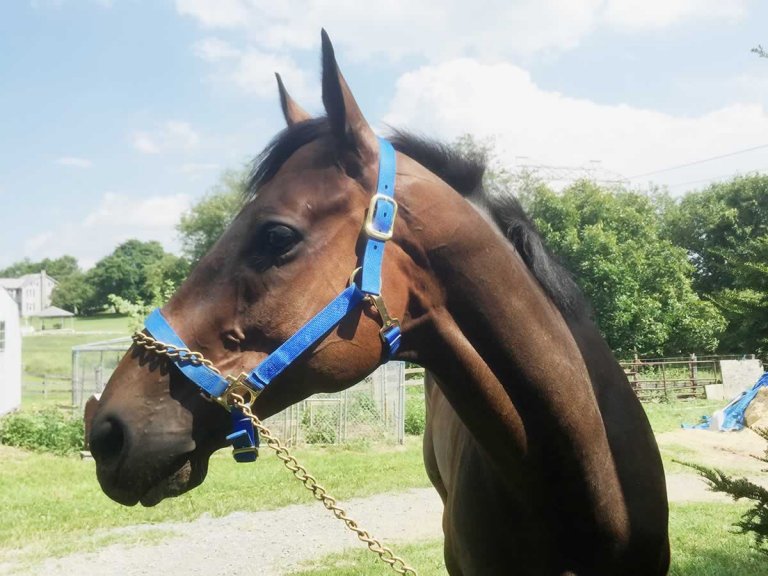 PETA first encountered Charlie's Quest during its 2013 investigation of Thoroughbred trainer Steve Asmussen, whose assistant trainer called him a "rat" because he wasn't winning enough money. He was also scratched from a race at Saratoga Race Course when the track veterinarian there found that he was unfit to run, even back then. After that, Charlie's Quest changed owners twice and raced in West Virginia before being moved to Pennsylvania. Determined to rescue him before it was too late, PETA purchased him, and he was soon adopted by a PETA member with an affinity for abused horses. Charlie, as his new family calls him, now lives on a spacious farm and is enjoying the company of the other rescued horses there. And New York regulators introduced sweeping new drug rules as a result of PETA's investigation.
Charlie's Quest was saved, probably just in time, from being another one of horseracing's many casualties. We are calling on Pennsylvania authorities to adopt safeguards immediately to prevent other injured horses from racing.