Which animals did PETA help in the first quarter of 2023? All year long, PETA's fieldworkers do everything in their power to help animals in need. They're out in all weather extremes helping dogs kept chained or penned outside 24/7, providing medical care, connecting with the local community in order to raise awareness of crucial issues and spread empathy for animals, and providing access to spay/neuter surgeries, end-of-life services, and adoption.
Here's How PETA Helped Animals During the First Three Months of 2023
(Warning: Some graphic images)
In January, February, and March 2023, PETA spent more than $785,000 on vital services for animals in Virginia and North Carolina. During the harsh winter months, we delivered custom-built, insulated doghouses to 43 dogs kept outdoors day and night in all weather extremes. We also made sure they had food, water, and treatment for parasites, and we replaced short, heavy chains with 15-foot lightweight tie-outs.
PETA received 581 requests for assistance this quarter, including one for Roxy, who was suffering from a severe case of mange that left her hairless and in pain. We helped get her assessed and treated by a veterinarian. We followed up a few months later to spay her on our mobile clinic, and her coat was already growing in beautifully.
Roxy's family is among the 300 families we assisted in keeping their animal companions.
We provided Diamond—who had been kept outside in a flimsy wire crate without any protection from the elements—with a custom-made wooden doghouse.
PETA fieldworkers found Geno tethered outside alone at barely 6 weeks old. He was nervous but desperate for human contact and affection. We provided his owners with advice about proper care.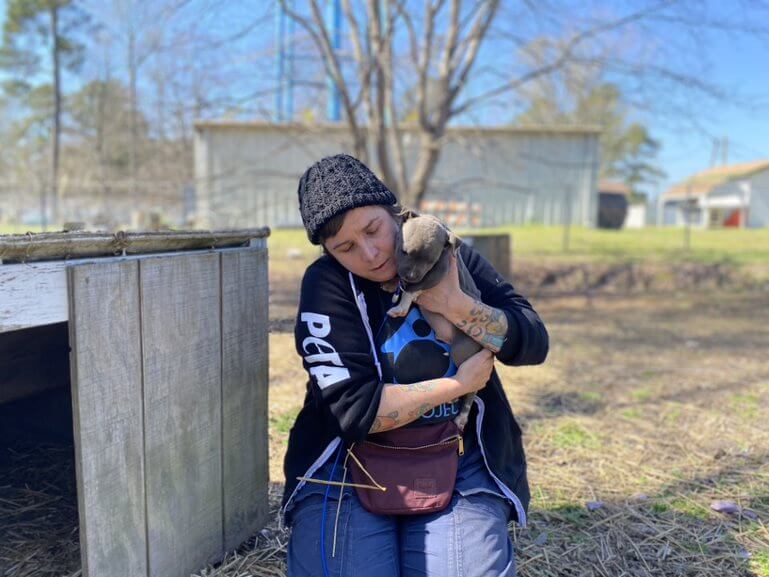 In the first three months of 2023, the veterinary staff of PETA's mobile spay/neuter clinics sterilized 3,130 companion animals.
Misty, Coco, Layla, and Smokey were among the 173 animals PETA's Community Animal Project fieldworkers transported for free to and from their no-cost spay/neuter appointments.
Shelter Partnership Placements
We transferred 181 companion animals to our shelter partners for adoption. We often subsidize the cost of veterinary care when we transfer animals to our placement partner shelters.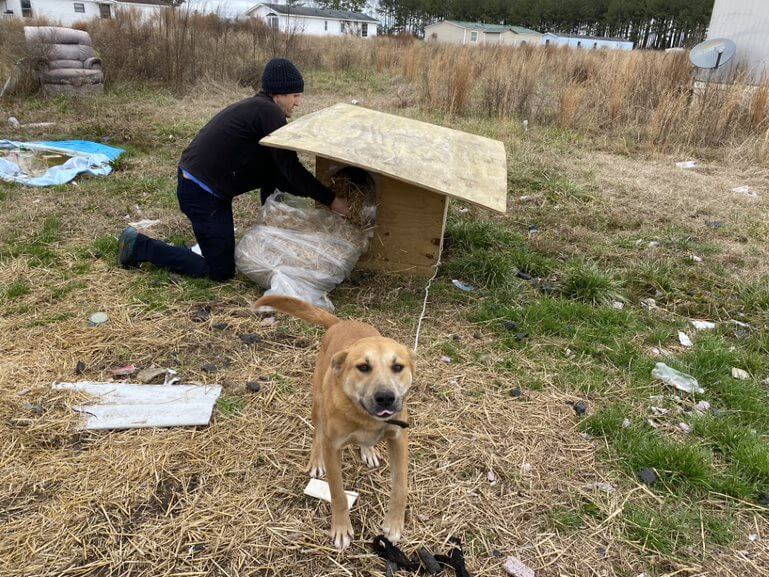 PETA secured custody of Josiah, who had been kept chained outside his whole life. We transferred him to the Peninsula SPCA in Virginia for a chance at adoption.
We also got custody of Gobi and Sofia, who had been kept confined to an outdoor pen. They were among the 668 animals our shelter took in this quarter.
We transferred Gobi to the Chesapeake Humane Society and Sofia to the Virginia Beach SPCA, both in Virginia, and they were each quickly adopted.
End-of-Life Services Provided by PETA in the First Quarter of 2023
When elderly, bonded cats Pan and Zane began to decline—experiencing weight loss, incontinence, and seizures—their family brought them to PETA's shelter for free end-of-life services.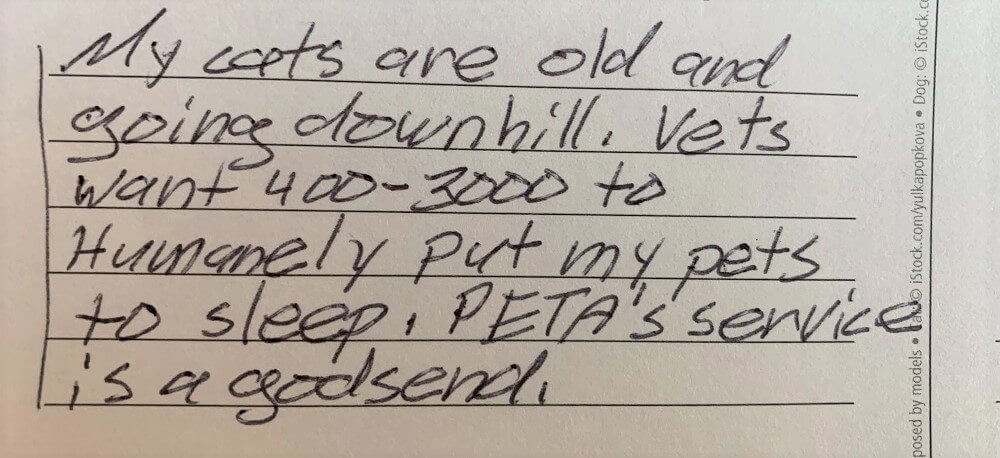 Pan and Zane were among 146 animals we euthanized this quarter at no cost to families who couldn't afford this vital, humane service.
Their guardians filled out postcards asking their state legislators to safeguard our ability to offer end-of-life relief. This quarter, 875 of our constituent families sent postcards to their elected officials in support of our services, including compassionate euthanasia.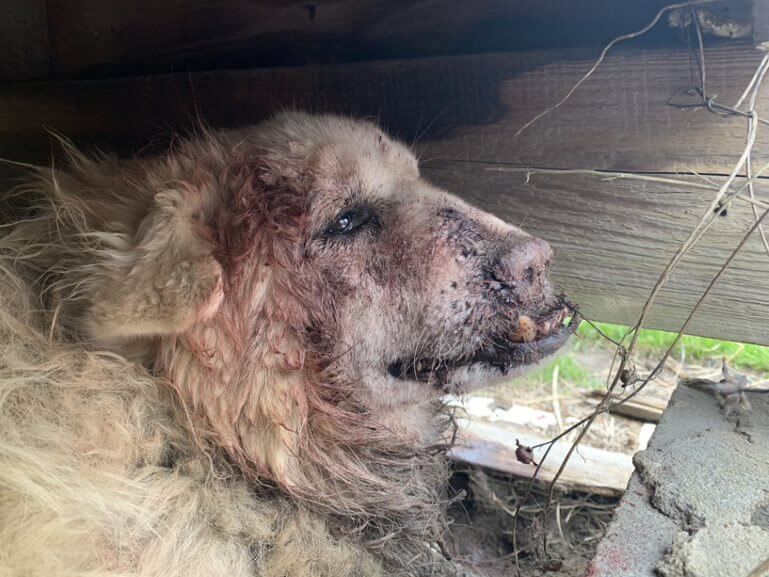 We gave a peaceful exit to elderly dog Fluff, who had been kept chained outdoors and was mauled almost to death by another dog.
Among the 476 animals we euthanized this quarter were 166 feral cats suffering from conditions that included the following:
Advanced upper respiratory infections
Emaciation
Internal and external parasites
Immobility
Traumatic injuries
Broken bones
Paralysis
A degloved tail
Pododermatitis, or "pillow foot"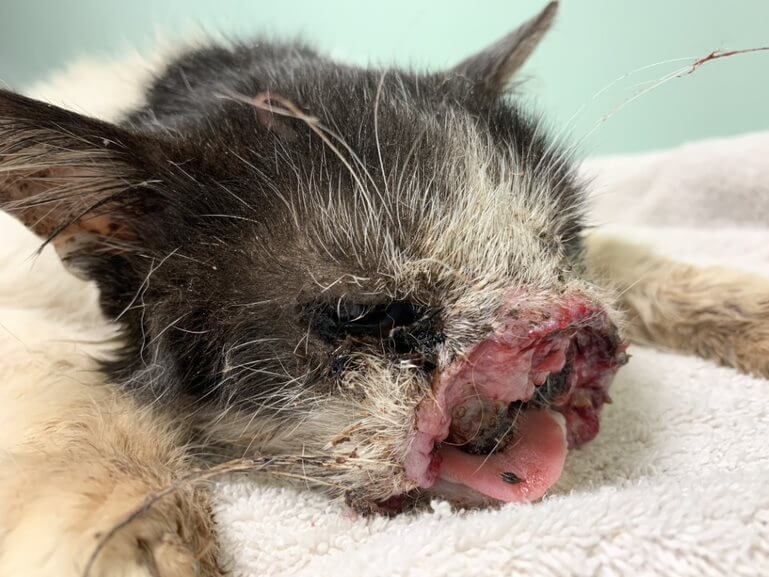 We gave free end-of-life emergency aid to Biggie, a dying "outdoor cat" whose caretaker found him with severe facial trauma, including a missing nose.
Community Outreach
Through our Barks & Books program, we continued to distribute children's books with animal-friendly themes to kids we met in the field and at our spay/neuter clinics.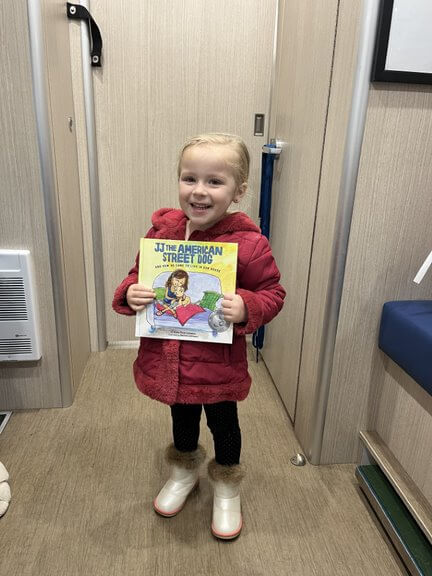 We were invited by a local school to attend a career fair, where we educated students on responsible companion animal guardianship and encouraged them to pursue careers helping animals.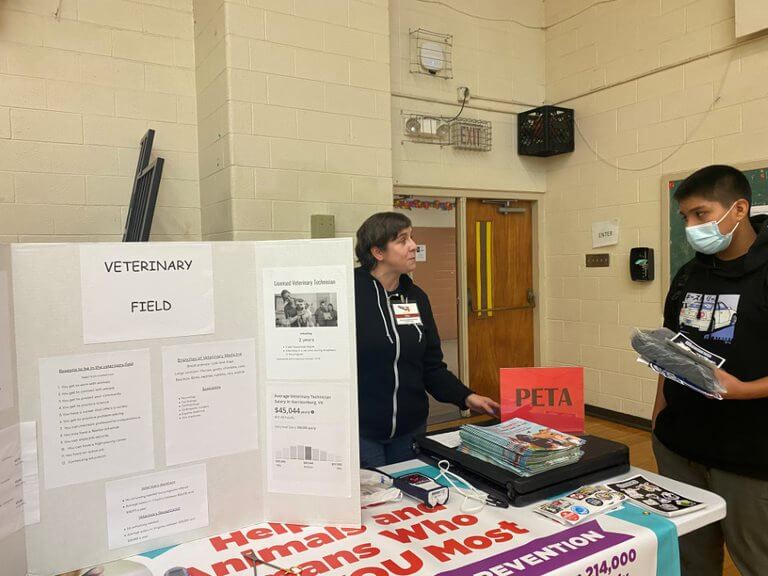 We held straw-giveaway events in rural communities for dogs kept outdoors. Along with free, insulating straw bedding for doghouses, we gave out dog treats and toys and information about our free services while informing residents about the benefits of letting their dogs live indoors.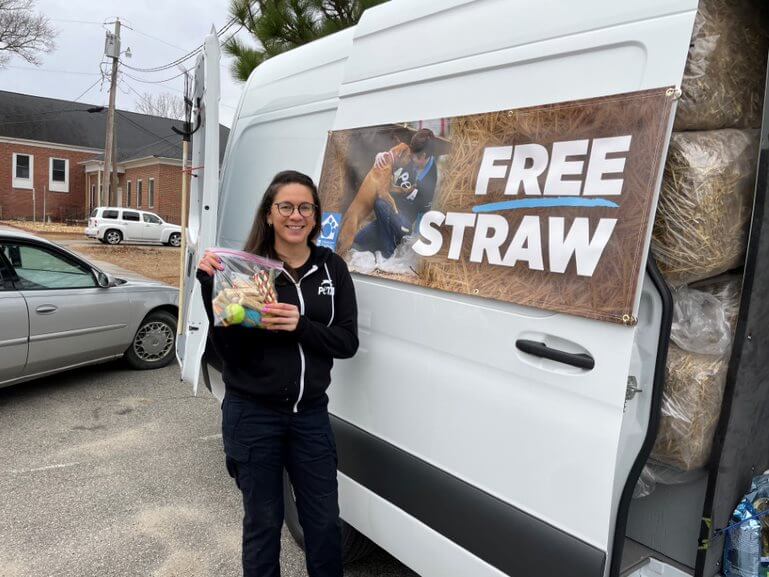 PETA-Coordinated Animal Adoptions in Early 2023
This quarter, PETA found homes for Buster and Zoe, Seymour, Henry, and Georgina, among others.
How You Can Help Animals in Your Community
If you're planning to become the guardian of a companion animal, visit your local animal shelter to find one in need. By adopting from a shelter, you'll help fight the homeless-animal crisis. Your adoption fee will also support the important daily work that shelters do to help animals, such as providing them with sterilization, vaccinations, and other veterinary care. In shelters, there are millions of animals just like those helped by PETA fieldworkers, and they're all waiting for a responsible guardian to take them home.