This morning, PETA and three individual plaintiffs sent their official notice informing notorious animal exhibitor Hugo Liebel—owner of The Great American Family Circus—of their intent to sue on behalf of Nosey, the elephant recently seized from Liebel's possession and temporarily moved to The Elephant Sanctuary in Tennessee. Liebel can avoid the federal lawsuit—to be filed under the Endangered Species Act, which requires plaintiffs to inform potential defendants at least 60 days prior to taking legal action—by making her transfer to an accredited sanctuary permanent.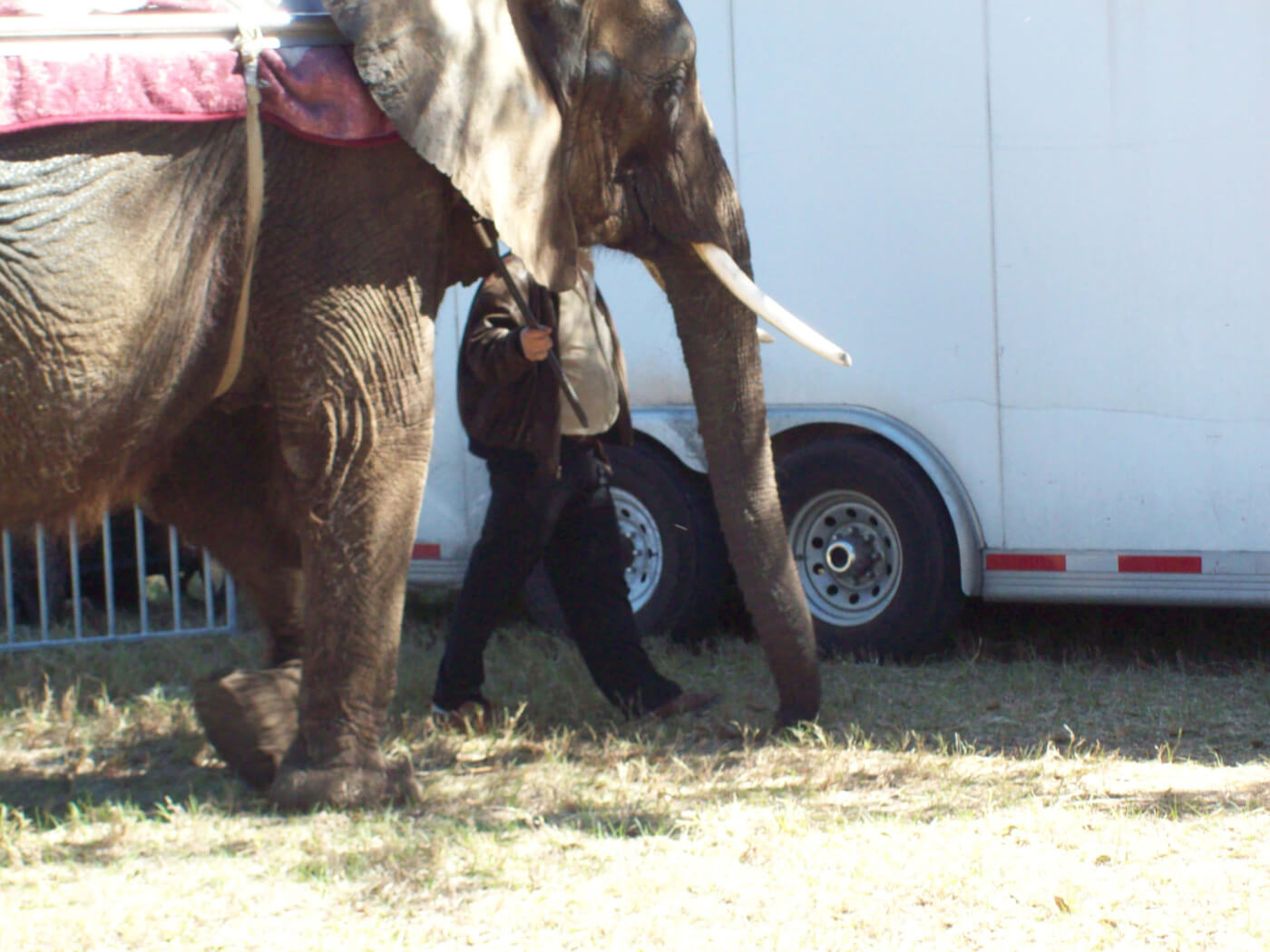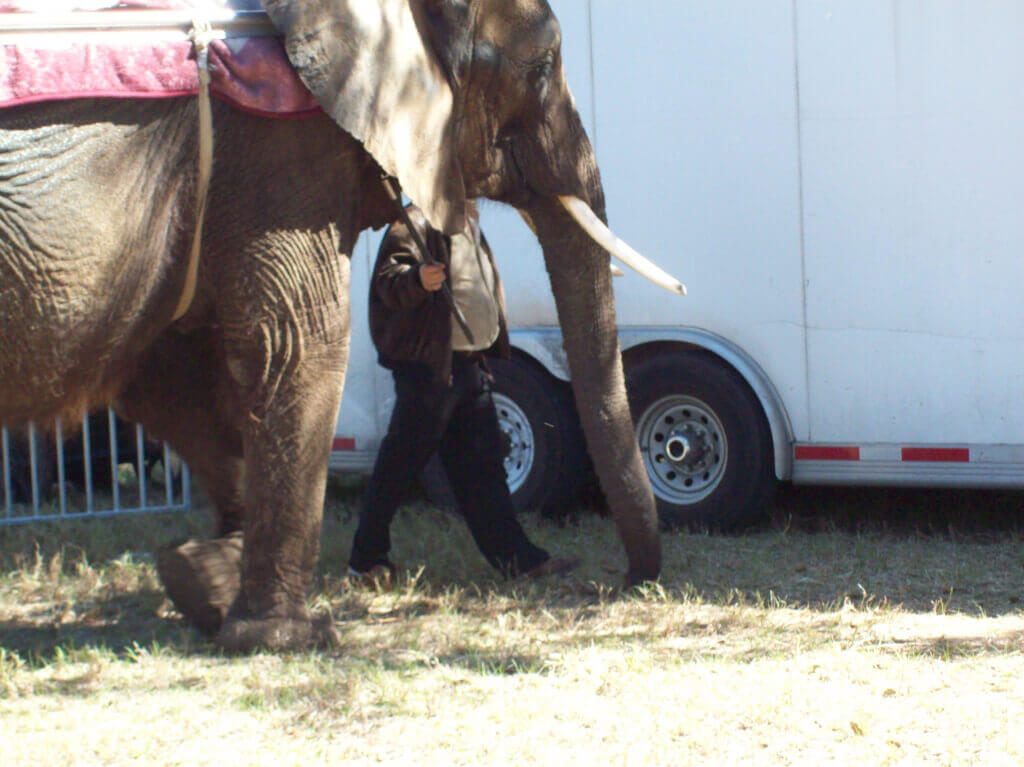 In the letter, PETA contends that Liebel's mistreatment of Nosey—including chaining her tightly, confining her in her own waste, forcing her to perform under the threat of physical abuse, and denying her proper food, shelter, and companionship— constitutes a violation of federal law.
"For decades, this elephant has known pain, chains, threats, and loneliness," says PETA Foundation Associate Director of Captive Animal Law Enforcement Rachel Mathews. "PETA is prepared to argue in court that for the sake of her health, safety, and welfare, she must be allowed to live out her days in a spacious sanctuary in the company of other elephants."
In addition to the civil seizure of Nosey after she was found tightly chained, forced to stand in her waste, and without proper shelter, Liebel recently faced a citation for violating the federal Animal Welfare Act and was denied renewal of his permit to possess her in his home state of Florida.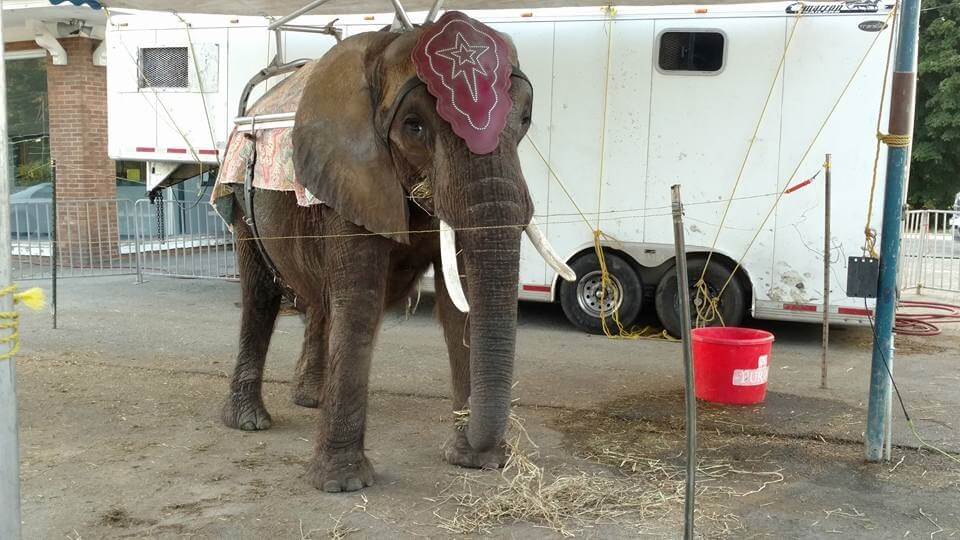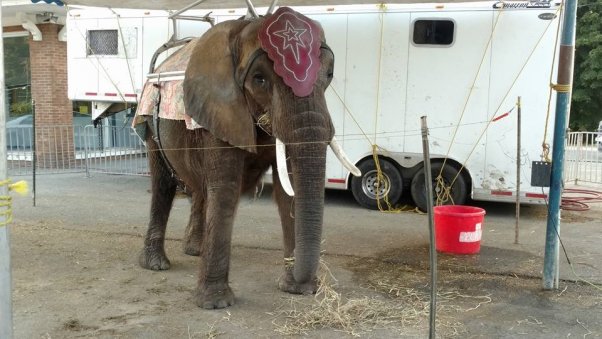 An independent veterinarian and elephant expert who examined 20 years' worth of federal documents related to Nosey called her case "the worst, most prolonged, documented example of an uncorrected case of suffering and abuse in an elephant I have ever reviewed."
PETA has been working to win Nosey's freedom for years, and we will continue to do so until she is permanently safe from abuse in an accredited sanctuary.