We can't believe it's been 40 years since PETA was founded, either, but time flies when you're protecting animals' rights. With four decades' worth of victorious campaigns, hard-hitting investigations, and community outreach programs under our belt, we're pleased with the work we've done that has made us the largest animal rights organization in the world. We couldn't have done it without the more than 6.5 million members and supporters worldwide we've gained over the past four decades.
With the help of all these generous supporters and donors, PETA's Spectacular Virtual 40th Anniversary and Holiday Party features an online auction with tons of special goodies for folks to bid on from now until 5 p.m. ET/2 p.m. PT Monday, December 14. Here are just a few of the prizes up for grabs in this year's online auction:
Zip Around in a Polestar 2 Car
Put your hands on the vegan steering wheel of a 100% electric Polestar 2 car. This high-performance cruiser sports a sleek, durable design, with a fully customizable interior made with all-vegan materials. As the first car in the world with an infotainment system powered by Google—with Google Assistant, Google Maps, and the Google Play Store built in—this car is animal- and user-friendly.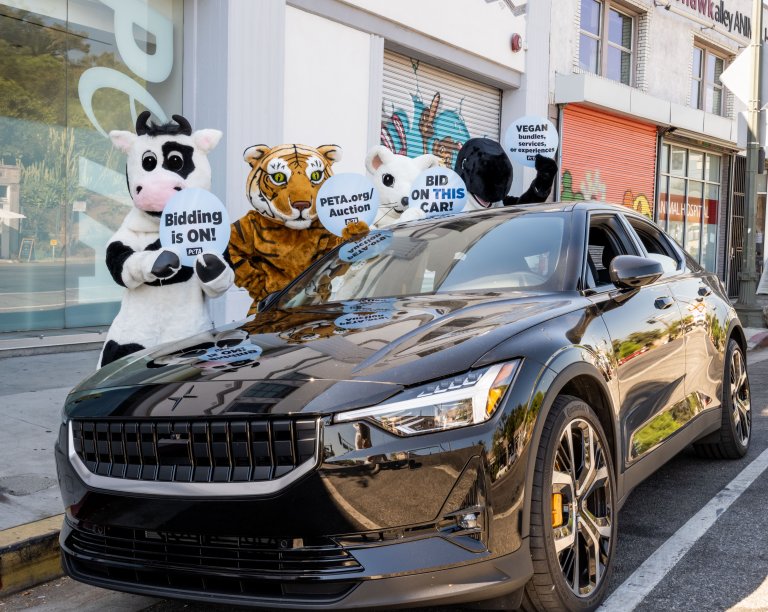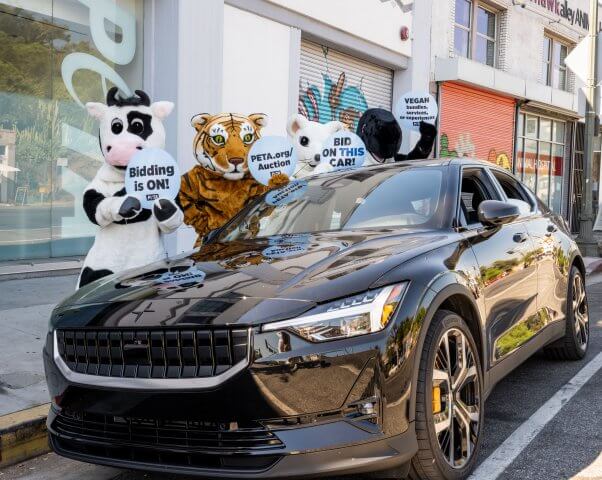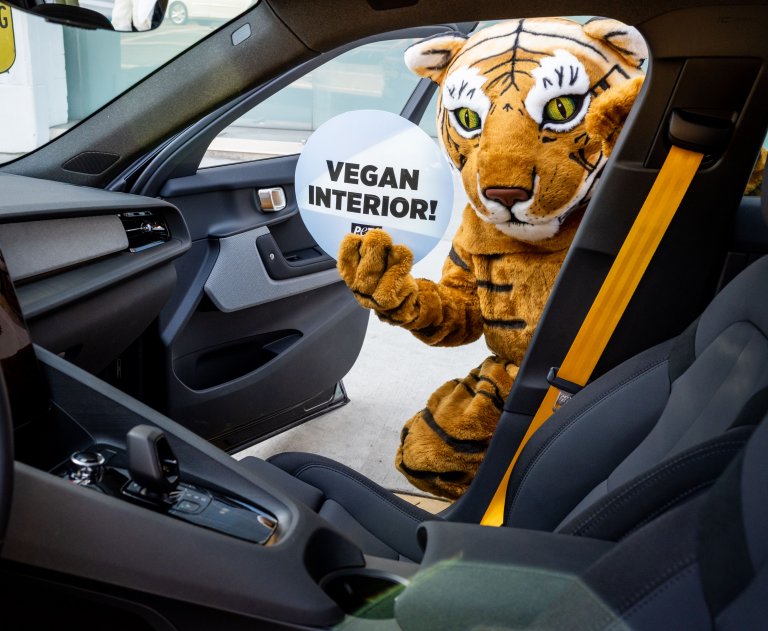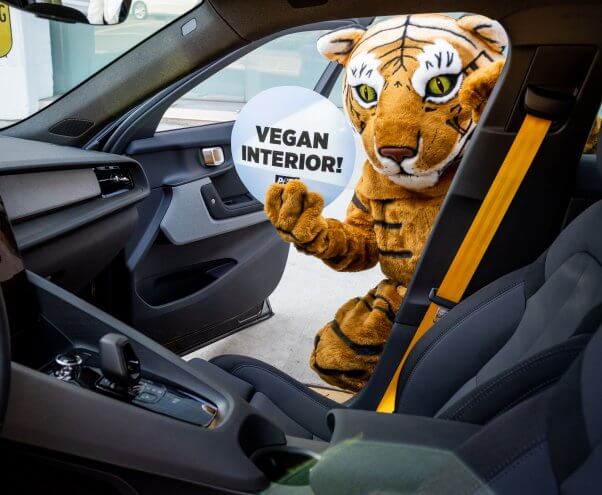 Original Oil Painting by International Artist Joram Roukes
Bid on the chance to hang up an original Joram Roukes piece in your home and show off your eclectic, cultured taste. Titled "Caravan," this unique 77-inch-by-65-inch oil painting on Belgian linen is valued at $10,000. Roukes' work has gained international attention from well-established galleries like Thinkspace in Los Angeles and StolenSpace in London, among others. Don't miss the chance to bring home one of his highly sought-after works.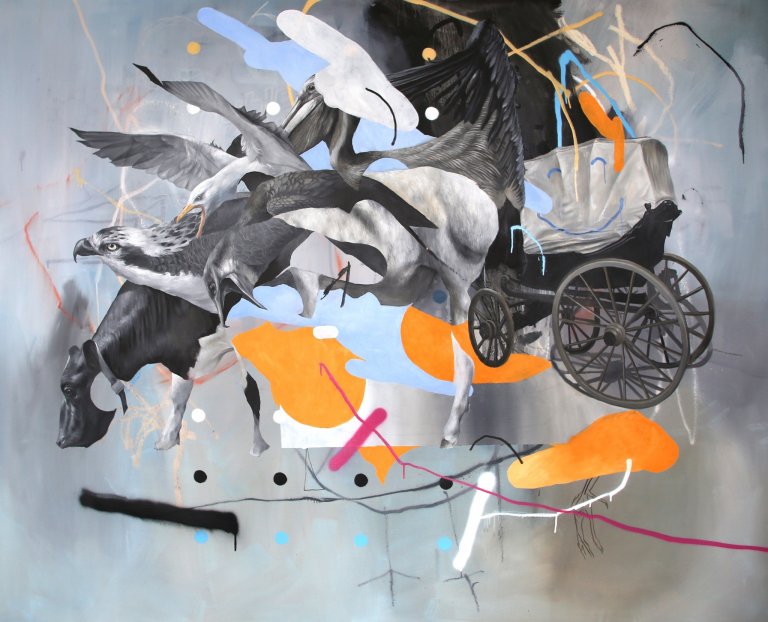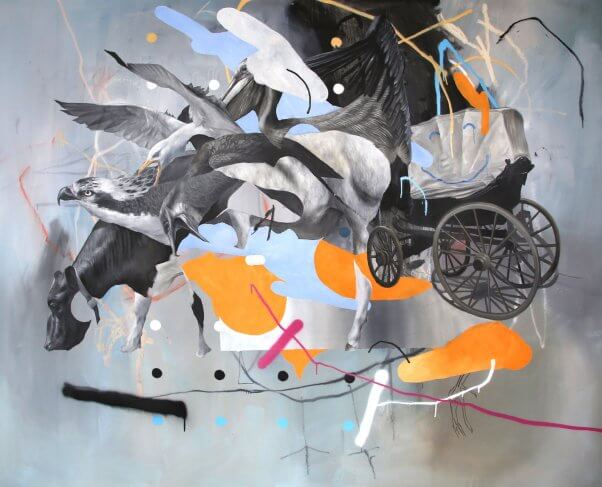 Meet-and-Greet With PETA President Ingrid Newkirk
Is getting to chat about animal rights with PETA's president herself, Ingrid Newkirk, at the top of your bucket list? Well, you're in luck! The renowned activist, author, and PETA founder is auctioning off her time for a virtual get-together—or alternatively, a post-pandemic in-person private party with up to four guests—so that you can ask any burning questions you have, discuss animal rights, or just chat about anything on your mind.
Rock Out at a Guns N' Roses Show
Throw your hat in the ring to win an unforgettable experience: two VIP tickets to any Guns N' Roses show on the group's international 2021 tour.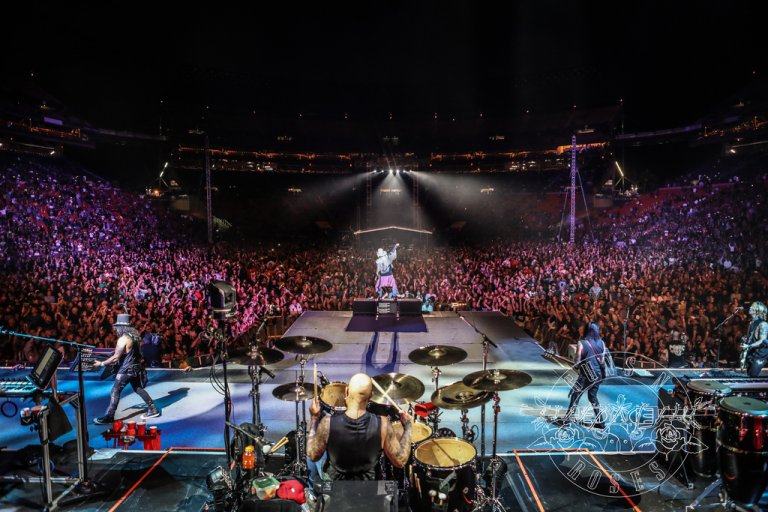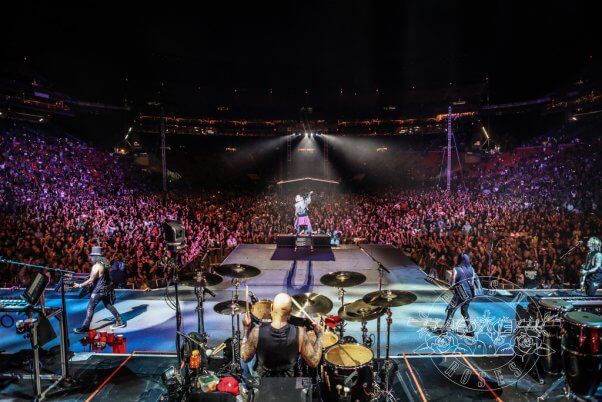 Airbnb $1,000 Homes Booking
Traveling for the holidays? Or perhaps you're just in dire need of a socially distant weekend getaway? Bid on this Airbnb certificate for $1,000, which you can use toward a single booking anywhere you wish.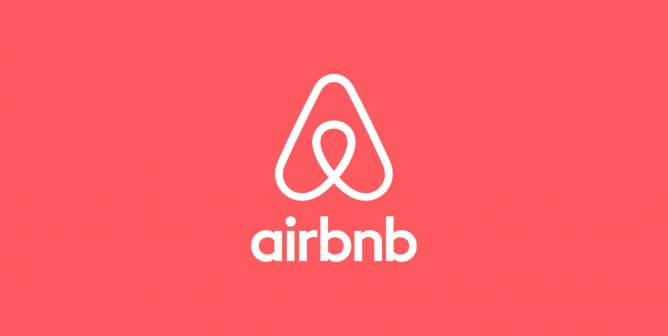 Name a PETA Rescued Bullock and Receive a Beautiful Handmade Indian Blanket
Back in 2018, a rescue team saved a baby bullock who was tied to a tree and abandoned in the midst of a devastating flood. Since then, he's been called baby "Batcha" or Mahadev. At 2 years old, he needs a new name, so PETA is offering the unique opportunity for a lucky winner to choose a name that suits him. You'll also receive a beautiful Indian bull blanket handmade by Prabhanka in India.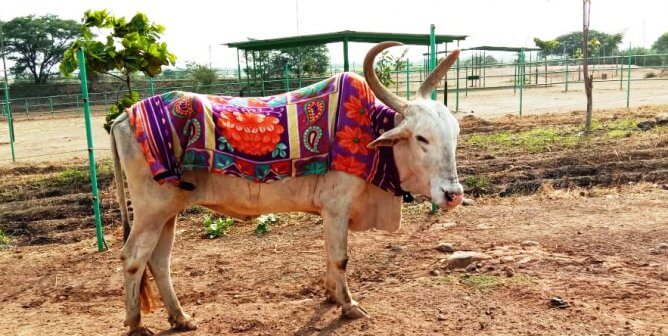 Baskin-Robbins Ice Cream for a Year
There's no such thing as too much vegan ice cream. With this prize, you can enjoy Baskin-Robbins ice cream for a whole year.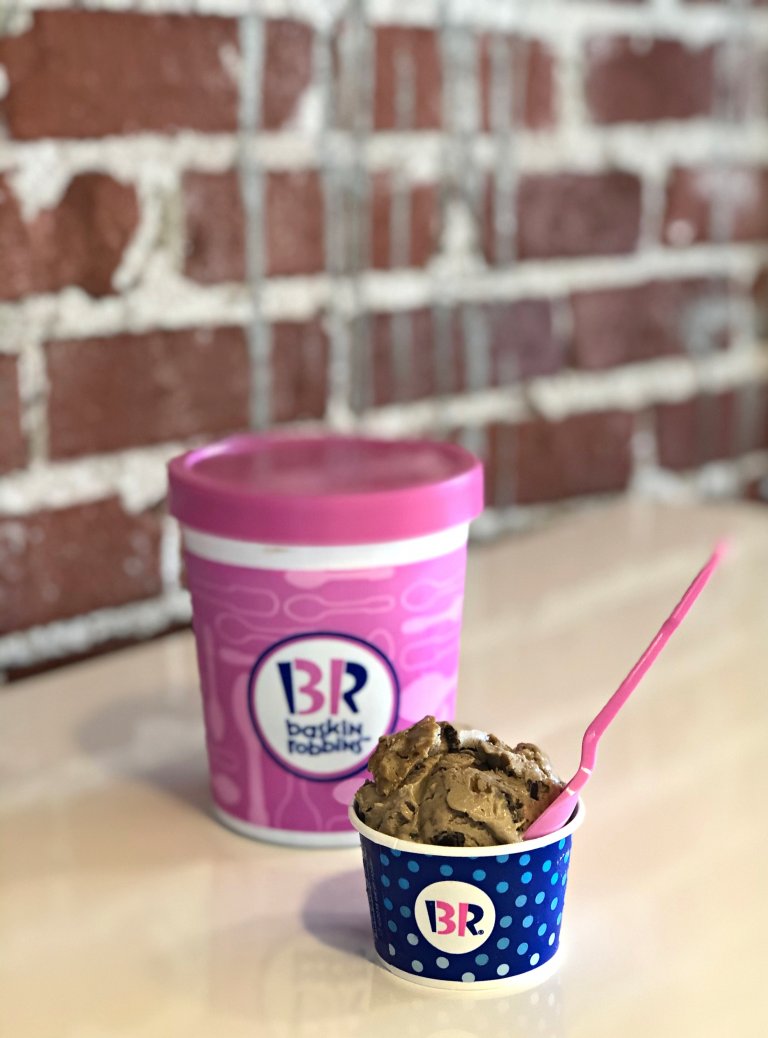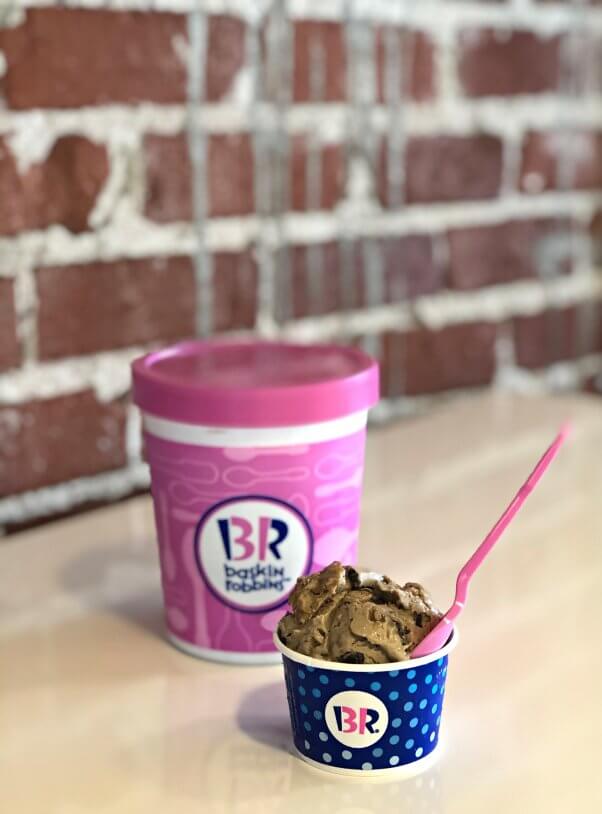 Dunkin'-Themed Basket With Dunkin' x Beyond Meat Swag, Plus a $500 Gift Card
How about $500 worth of delicious Dunkin' oat milk lattes and Beyond Meat breakfast sandwiches? Sign me up!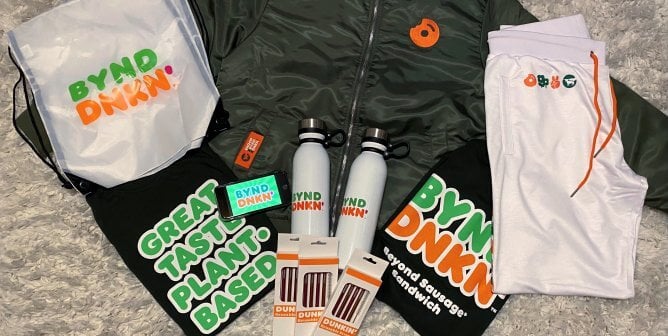 Stella McCartney Vegan Falabella Mini Tote
This designer vegan tote is the perfect everyday bag for all the essentials: keys, vegan makeup, you name it.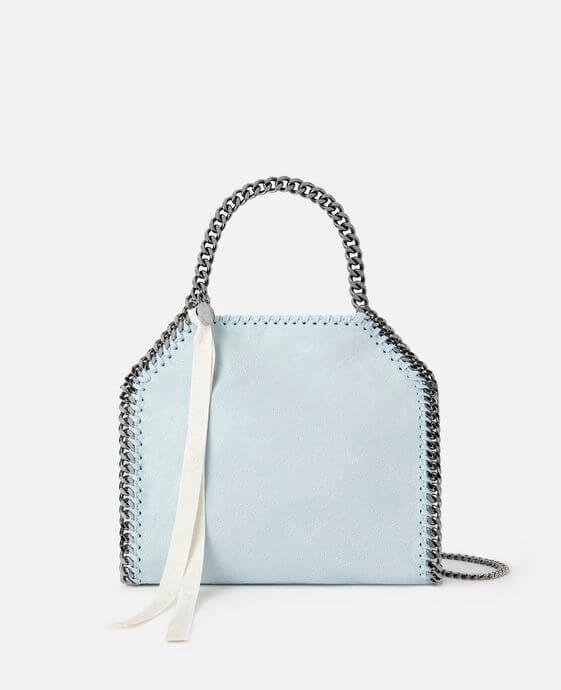 Reserve Wines From Michael David Winery, the 2020 American Winery of the Year
Bid on reserve wines from Michael David Winery, Wine Enthusiast's 2020 American Winery of the Year, to complete your fancy vegan charcuterie board picnic. The winner will receive three wines from the 7 Deadly Sins Reserve Collection, including a cabernet sauvignon and two Zinfandel wines.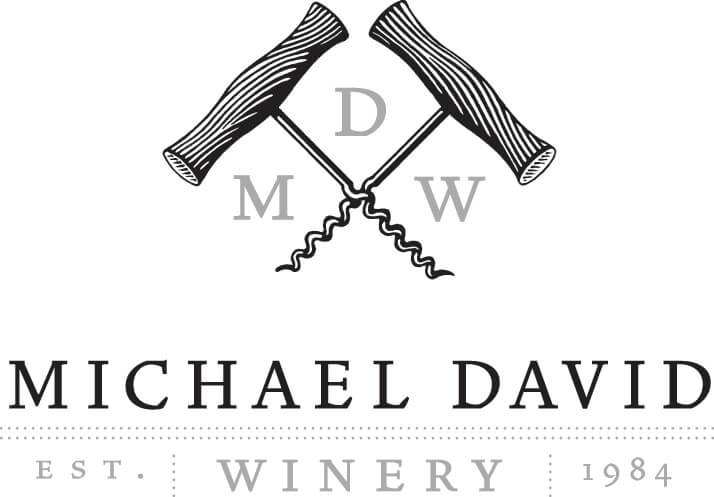 An Iconic Driving Experience at The Thermal Club
Don't miss the chance to bid on a once-in-a-lifetime iconic driving experience at one of the most exclusive racing clubs in the world, The Thermal Club. This terrific package comes with professional driving instructors as well as access to some of the world's most exclusive high-performance vehicles, including Ferrari, Mercedes-Benz, McLaren, Lotus, and even a factory-built Lamborghini Gallardo race car. You won't forget putting the pedal to the metal on a world-class stage.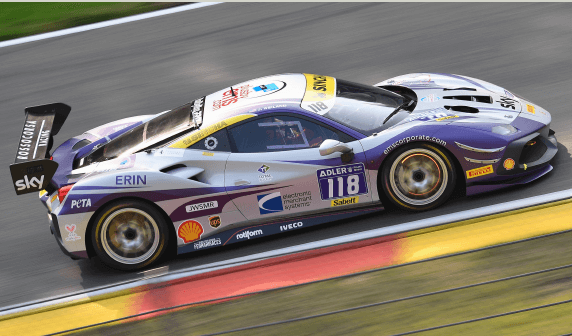 *****
If you haven't purchased a ticket to PETA's Spectacular Virtual 40th Anniversary and Holiday Party on Saturday, December 12, what are you waiting for? Purchase your ticket here to join in on the fun. You don't have to attend the event in order to participate in the silent online auction, but you won't want to miss the victory celebrations, celebrity award presentations, heartwarming animal stories, music, laughter, and more!
As an Amazon Associate, PETA earns from qualifying purchases. If you buy something after clicking the Amazon links on this page, a percentage of the qualifying purchase will be donated to PETA and help us protect more animals from exploitation.