While people look to PETA to prevent cruelty to animals, PETA looks to our generous supporters to make our work possible. To mark National Philanthropy Day, we talked with PETA Foundation Development Director Steve Kehrli about why our donors are as vital as our staff.
What's it like behind the scenes helping an organization known for making a splash to get attention for ignored animals?
PETA campaigners succeed in getting the word out with their "splashing." But all of us help animals with the work we do. Every night I go home to my two wonderful cats knowing that today I raised resources to help animals who are deserving individuals just like Gus and Maxine.
PETA's mission encompasses combating the many different ways that people abuse animals. You must have several campaigns to keep up with, each with its own financial needs.
That's one thing I love about working here: There is something for everyone, whether it's providing shelter and straw for cold chained dogs or supporting the lawsuit that PETA recently filed to prevent wild-caught orcas from being exploited at SeaWorld, the first lawsuit of its kind.
One great example of the huge difference that donor support makes is when PETA conducted an undercover investigation that resulted in the closing of U.S. Global Exotics, Inc., the biggest international exotic-animal dealer in the U.S. The owner fled the country and is a fugitive. PETA had to come up with resources immediately to care for almost 26,000 animals—from wallabies to kinkajous to turtles—who were confiscated from the company's warehouse. I was reminded that PETA's crucial supporters are the best part of the job! They rose to the challenge, and the funds that were needed to care for all the animals were secured.
Of all the charities that donors could support, why should they support PETA?
I think it's because they see that PETA gets results. Look at how far the animal rights movement has come since PETA's founding just over 30 years ago. There are now hundreds of animal groups around the world (some led by PETA alumni in other towns and states and countries, and many supported by PETA). Investing in PETA is smart philanthropy for those truly interested in revolutionizing people's attitudes about and treatment of animals.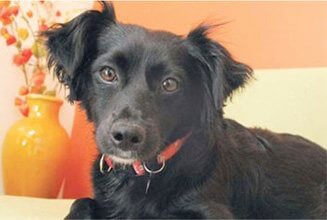 Ready to be a part of the animal rights revolution? If you like what PETA does, become an official, card-carrying member today.
Written by Michelle Sherrow