After Kim Kardashian West channeled Pamela Anderson in a photo shoot for CR Fashion Book, the PETA honorary director asked the reality star to channel her fashion sense off set as well—by ditching fur.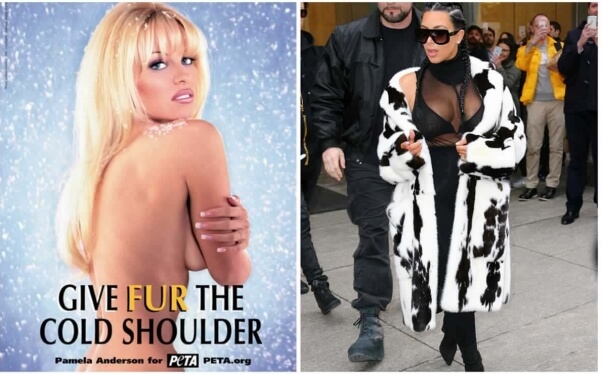 Kim Kardashian photo © StarMaxInc.com
After the two women spent time together at PETA supporter Vivienne Westwood's fur-free exhibition at New York Fashion Week, Pamela contacted Kim with a heartfelt appeal:
"I think you'd be horrified to learn that every single fur farm that PETA has exposed has been beyond cruel," she wrote. "Investigators have witnessed and documented that foxes are electrocuted, dogs are bludgeoned to death, and raccoon dogs are skinned alive. Just last month, video footage from a fur farm in Poland revealed that foxes are being kept inside filthy, cramped, dark cages and that some had missing eyes and rotting jaws. The footage was released on the heels of another investigationshowing that foxes are being selectively bred to grow to an enormous—and dangerously unhealthy—size so that their pelts will be larger and fetch more money."
As Pamela pointed out, fur continues to lose favor as kind and informed individuals embrace eco-friendly, cruelty-free clothing. Gisele Bündchen made a strong statement against fur on the cover of Vogue Paris; Austria, Croatia, the Czech Republic, Germany, the Netherlands, Slovenia, the United Kingdom, and other nations are banning fur farms; and first lady and former fur-wearer Melania Trump recently swore off fur.
By following suit, Kim would find herself in great company. We certainly hope she does.