Update: The White House has announced that Melania Trump is now fur-free, after she received a faux-fur gift from PETA and Honorary Director Pamela Anderson.
The first lady penned a personal letter to Anderson expressing her gratitude for the "beautiful" Russian faux-fur coat.
@flotus
Dear Melania,
Thank you for your sweet note.
It is heartwarming to see you
manage your position with such beauty and grace.
Pamela pic.twitter.com/h9mmdqxp0h

— Pamela Anderson (@pamfoundation) May 3, 2017
Along with the coat, Anderson sent the elegant Melania a video showing how animals are cruelly killed in the wild and on fur farms, so it's no surprise that the first lady is now fur-free, following in the footsteps of so many fashion icons and other first ladies.
Years ago, Melania first attended a PETA fashion show that featured one of her favorite designers, Marc Bouwer, a longtime PETA supporter who doesn't use fur, leather, or exotic skins in his collections.
We're ecstatic that the first lady has taken a stand against the violent killing of animals for their fur. We thank her for leading by example so that no one should have to die for fashion.
Originally published February 13, 2017:
Honorary PETA Director Pamela Anderson has sent Melania Trump a one-of-a-kind thank-you gift for the first lady's fur-free look at the presidential inauguration: a faux "eco-fur" coat that Anderson custom-designed for her with Russian faux-fur manufacturer Only Me.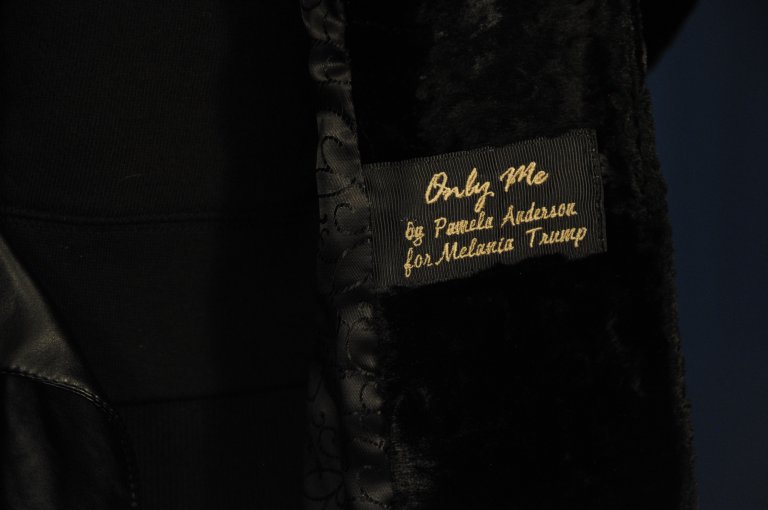 "Amid all the mania at the inauguration, you looked stunning in an outfit by Ralph Lauren—one of many fur-free designers," Anderson wrote in a letter to Trump. "I am so happy that you chose not to wear fur! As first lady, you will help set style trends, and by remaining compassionate with your choices, you will warm the hearts of many."
Anderson's animal rights activism in Russia dates back to 2009, when she first wrote then–Prime Minister Vladimir Putin to thank him for banning the slaughter of baby harp seals. In 2011, she worked with PETA—whose motto reads, in part, that "animals are not ours to wear"—to persuade Russia, which had previously imported 90 percent of her native Canada's baby-seal pelts, to ban these importations.
She is now working with Only Me to develop fake bearskin hats to replace the busbies worn by The Queen's Guard in England, as one Canadian black bear is killed for each hat. The company will send two prototypes to London from Moscow next week.