While humans affected by the bomb cyclone and extreme flooding in the Midwest had advance notice and help evacuating, animals trapped on meat and dairy farms were offered no such chance. Many of them drowned or experienced other painful and terrifying deaths in the floods, including 700 pigs on just one farm as well as more than 1 million calves. The calves, most of whom were being raised for the beef industry, were swept into freezing floodwaters and have been washing up dead along the banks of rivers. The cows who survived the floods will most likely die as a result of the lack of food and drinkable water or be sent to the slaughterhouse.
The dirt on soil loss from the Midwest floods https://t.co/OBpXgntv29 pic.twitter.com/is5L2bfEDe

— Zyite.news (@ZyiteGadgets) April 16, 2019
Ironically, animal agriculture is partly responsible for the devastation, as raising animals for food is one of the greatest contributors to the greenhouse gases that cause climate change and the natural disasters that are becoming more common. A study by the United Nations concluded that a global shift toward vegan eating is vital if we are to combat the worst effects of climate change.
In response to the rising Midwest death toll, PETA is placing billboards in Kansas City and St. Louis, Missouri, that spell out how we can prevent future disasters like this one.


PETA hopes that the ads will help meat-eaters realize that they're supporting an industry that left millions of animals to die and is polluting the environment as waste lagoons reach capacity and overflow.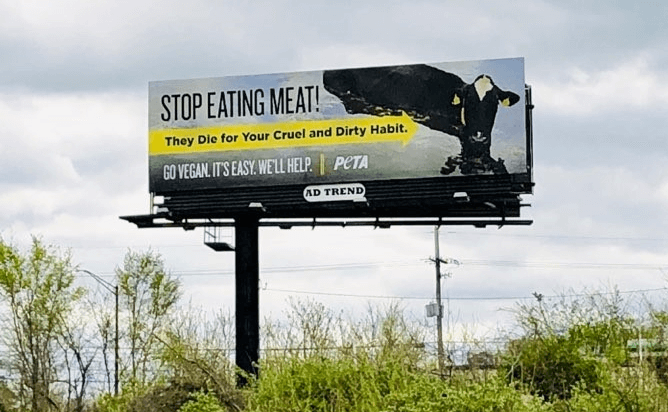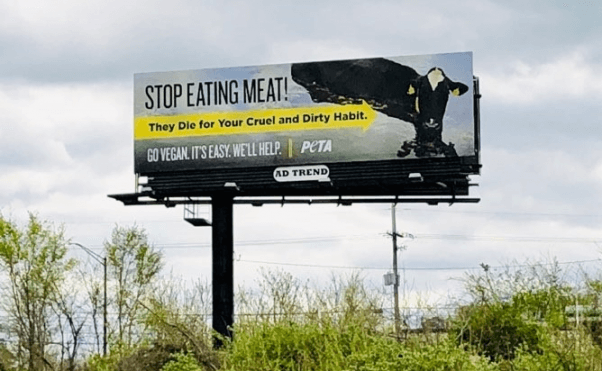 Anyone disturbed by this loss of millions of animals, who either died in the flooding or survived only to be violently killed a short time later at the slaughterhouse, can do their part to prevent future suffering.