Records show extreme animal suffering at PetSmart, and incidents at these North Carolina PetSmart stores are the latest reminders.
Damning North Carolina Department of Agriculture and Consumer Services (NCDA&CS) records from between June 2018 and February 2020 reveal that 21 PetSmart stores were ordered to improve conditions for animals in order to comply with the state's Animal Welfare Act (AWA).
A dog was allowed to suffer from a painful ailment.
In June 2019, the NCDA&CS assessed a Charlotte PetSmart store a $500 penalty for failing to give veterinary care to Beethoven, a dog who developed a painful, inflamed scrotum while being boarded at the store's kennel. When a state agent went to the store to investigate, the general manager said that PetSmart corporate had advised her to direct the agent to leave the premises.
Beethoven's suffering must have been terrible.
Cats were neglected, too. Records show that 10 different PetSmart stores were warned about their sanitation levels. An agent "immediately" smelled "dirty litter pans" upon entering a Wilmington store at 1:50 p.m., where cages housing six cats had yet to be cleaned that day.
Cats are extremely clean animals who, as companions, rely on us to keep their environment fresh and hygienic. Some cats spend half their day grooming themselves.
An inspector entered a Jacksonville store at 12:45 p.m. and found that cat cages there had yet to be cleaned that day—the agent could smell the litterboxes before even entering the cat room, according to the report. A "foul odor" was noted near cat cages in a Winston-Salem store. "Nasal and fecal matter" were found on cat enclosures' glass surfaces in the Asheville store.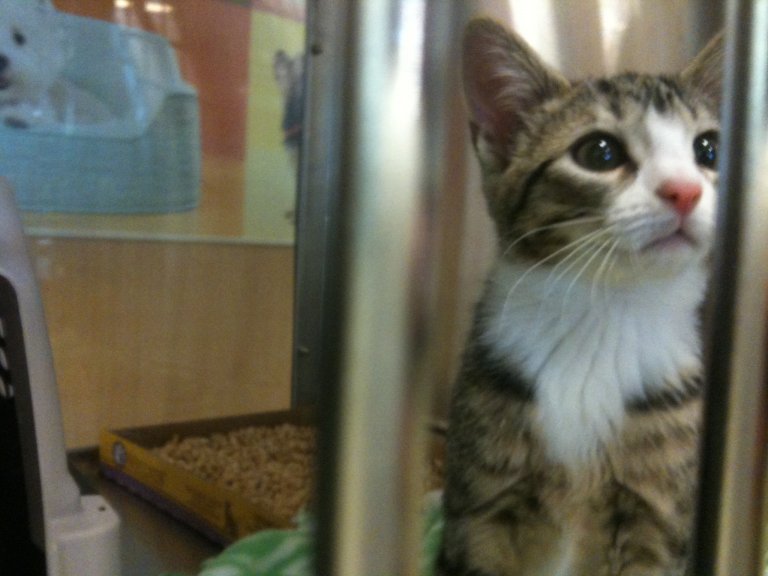 Cats who seemed sick were found on display at four different PetSmart stores. In the Wilkesboro store, an agent found a cat who had "draining eyes and nasal secretions"—discharge was evident on the front of the cage—and was shaking her head, a sign of possible ear mites, an ear infection, or worse. Sneezing cats were on display at stores in Aberdeen and Fayetteville. An agent inspecting a Jacksonville store at 12:50 p.m. found that cats there had yet to be fed that day.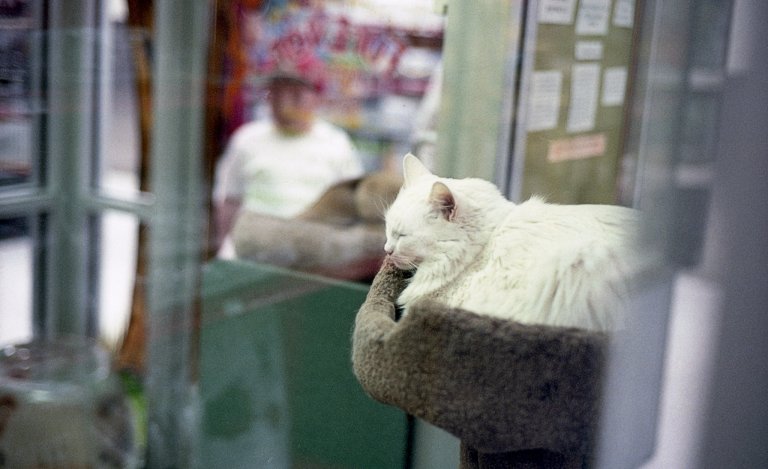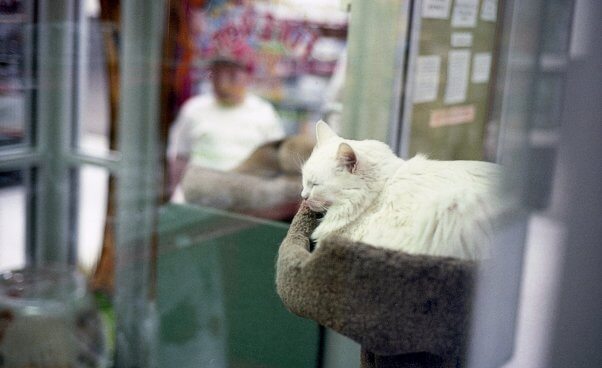 Nine different PetSmart stores were told to improve their recordkeeping for animals offered for adoption. One Winston-Salem store was notified of this in January 2019, July 2019, and February 2020.
"I am not going to scramble right now to try to find records when I don't know where they are at," a manager at the Morganton store told a state agent in September 2019.
Three different PetSmart stores were warned about exposed wood or particle board. The Aberdeen store was warned in August 2018 and October 2019.
The NCDA&CS cited one North Carolina PetSmart store near Asheboro for at least 23 violations of the AWA and warned that further violations may result in penalties of up to $5,000 per violation along with action against the store's license to operate.
*****
Any individual who takes care of animals is required to provide them with veterinary care, clean water, and other basic necessities.
A billion-dollar company like PetSmart shouldn't consider itself above the law. Yet we regularly receive reports of suffering animals for sale at PetSmart and other big-box stores. Our advice to caring consumers? Stick with stores that don't sell live animals.
Reminder: If you buy supplies for your animal companion from PetSmart, you're supporting a company that trades in suffering and death.
So shop at these online retailers instead!