PETA has just obtained records from Texas A&M University revealing that a German shorthaired pointer named Ned—who had been bred in a laboratory to suffer from painful canine muscular dystrophy (MD)—recently died. For his entire life, experimenters tormented him in pointless studies. At the time of his death, he was just five months shy of his 10th birthday.
Who Was Ned? One Dog's Tale of Suffering at Texas A&M
Ned never had a real home. He never lived anywhere but in a kennel, and as canine MD attacked his body, he lost what little control he had over his life.
Dogs with canine MD struggle to walk, swallow, and even breathe, and records show that Ned began to lose weight when he was still a puppy. As the years passed, he lost flexibility and mobility—all while being subjected to repeated experiments and muscle biopsies.
In June 2020, Ned began to have increased difficulty moving, and by October, he was getting chilled and needed help standing. In January 2021, he was in so much pain that he was euthanized.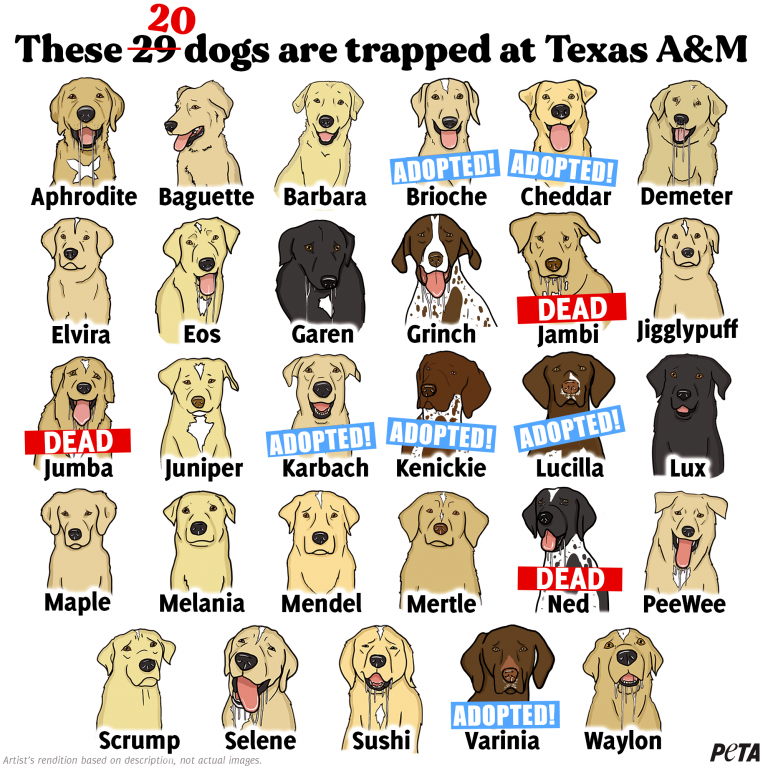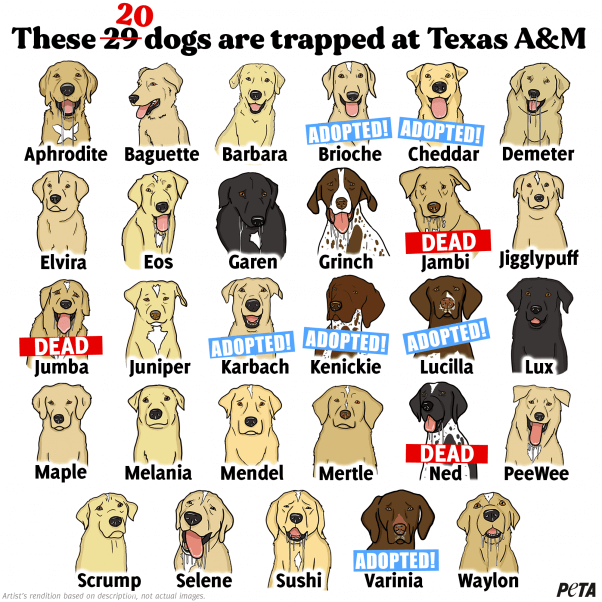 While it's too late for Ned, 20 other dogs from Texas A&M's canine MD studies remain in the school's laboratories. Texas A&M ended its breeding program under pressure from PETA, but it's so far refused to send these dogs to safe, loving homes. We're urging the university and its Board of Regents to shut down the laboratory and release the remaining dogs for adoption.
In 2017, PETA began offering to take Ned and the other dogs and give them a real home for whatever time they have left. Texas A&M would apparently rather watch these dogs die in misery than admit that PETA offers a real solution.

— PETA Senior Vice President Kathy Guillermo
What You Can Do for the Remaining Dogs at Texas A&M
These vulnerable dogs have been denied everything that would have made their lives decent, including the chance to live with loving families. PETA has repeatedly offered to take the remaining dogs and place them in good permanent homes, but Texas A&M has ignored our offers.
That's why your help is needed. Please use the link below and join thousands of PETA supporters in calling on the members of The Texas A&M University System Board of Regents to use their authority and order a release of all remaining dogs from the canine MD laboratory.