Are you after glossier hair, whiter teeth, and more radiant skin? Then you need the PETA Shop's latest and greatest: tofu beauty products! Our experts have been hard at work developing the lineup, inspired by the success of the PETA Shop's other tofu-centric items, including our Tofu-Scented Candle and Tofu-Scented Air Freshener. Add one or more of the products to your daily personal-care routine to discover just how versatile everyone's favorite white bean blocks are.
The all-new lineup includes four beauty all-stars:
Tofuthpaste
Do you want teeth as white as tofu? Then get your hands on our Tofuthpaste—the newest and tastiest way to clean your teeth. Tofu works with other vegan ingredients (including coconut oil, aloe, and mint extract) to prevent gingivitis, reduce plaque, remove stains, and freshen breath. It's good enough to eat!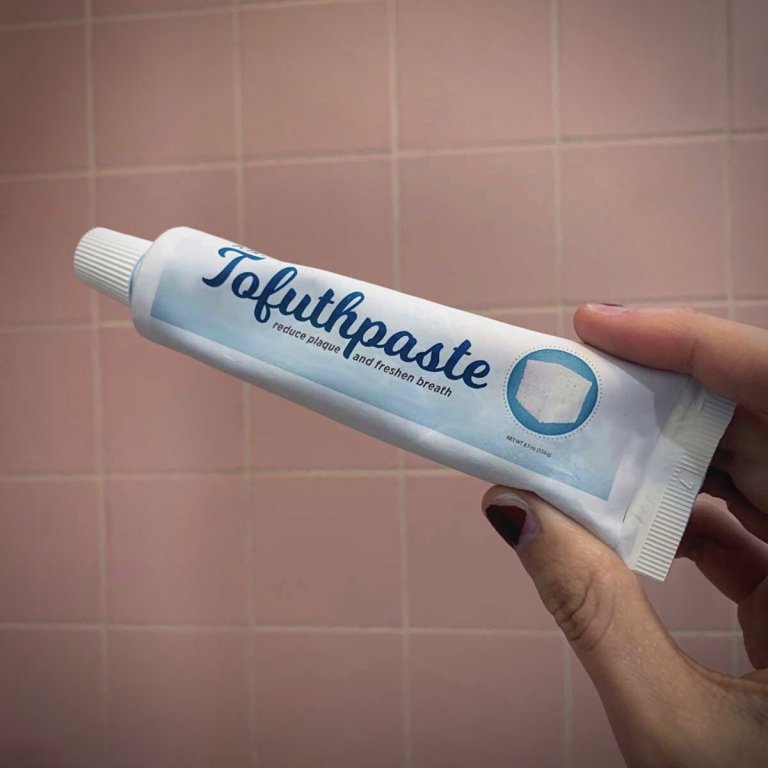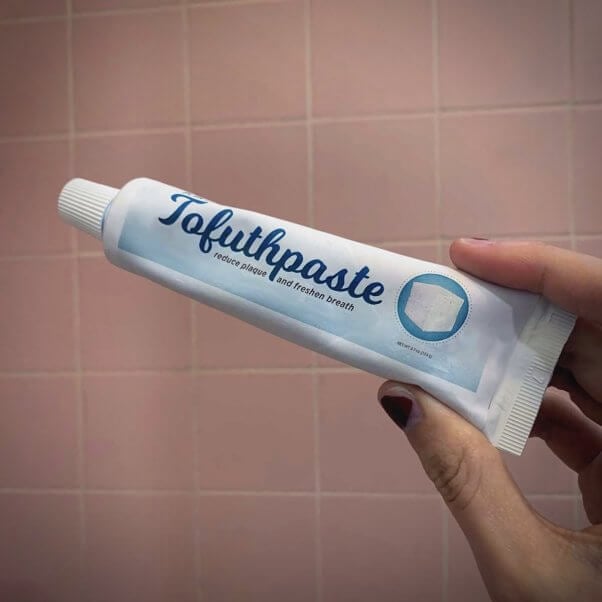 Soysturizer
Do you dream of extra-firm, youthful, glowing skin? Then look no further than Soysturizer. Just like opting for soy cheese over the dairy variety, using our tofu lotion will help keep your face acne-free. The unique blend of ultra-hydrating ingredients (tofu, shea butter, and almond oil) will leave you with skin that's silken to the touch.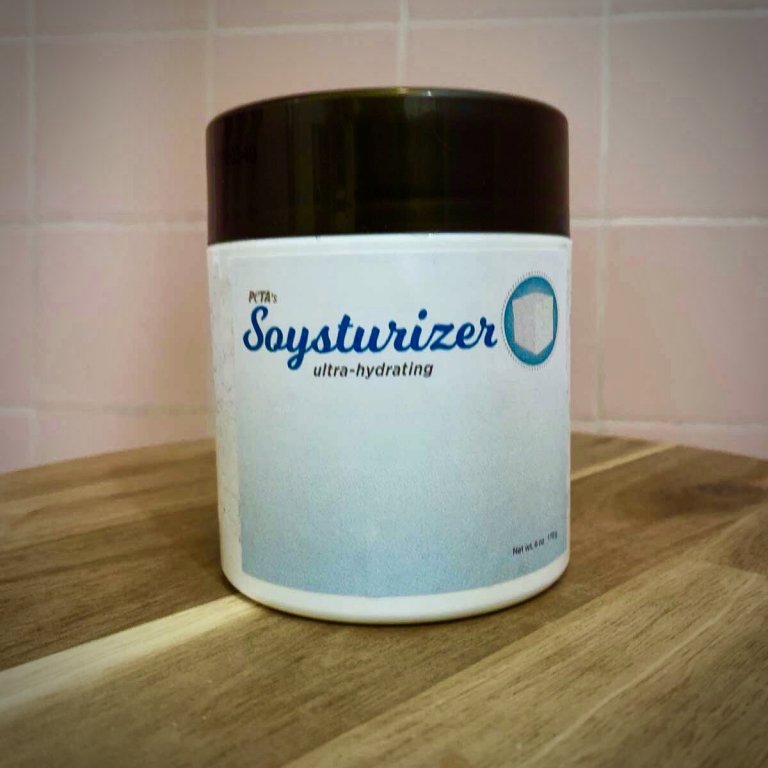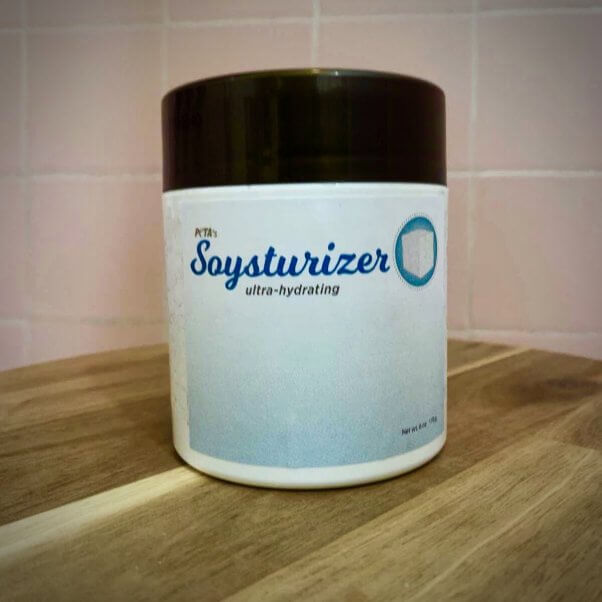 Shampfu
The secret to getting the shiny, healthy locks you've been lusting after is out: It's tofu for the win! The miracle ingredient is combined with other powerful yet gentle agents, including argan oil, aloe, jojoba oil, and kaolin clay, to leave your mane soy sparkling clean. (For best results, follow with our Curditioner.)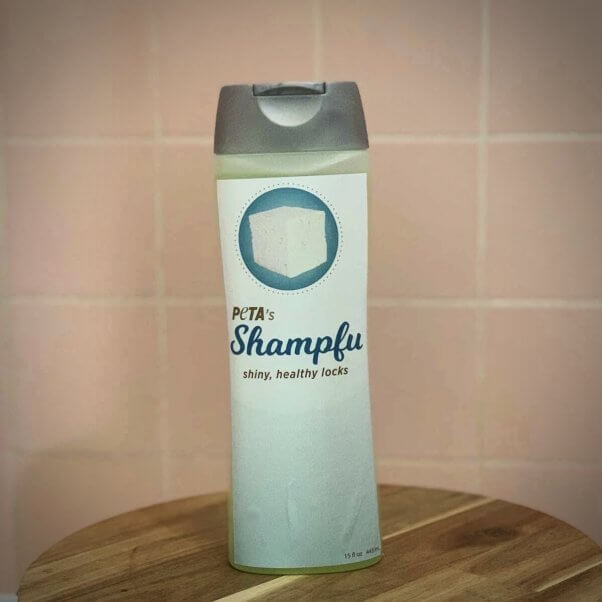 Curditioner
After you've cleansed your tresses, it's time to hydrate them—and nothing is more moisturizing than our new Curditioner. Harnessing the power of soy, the exclusive formula combats frizz to leave your locks silkeny smooth.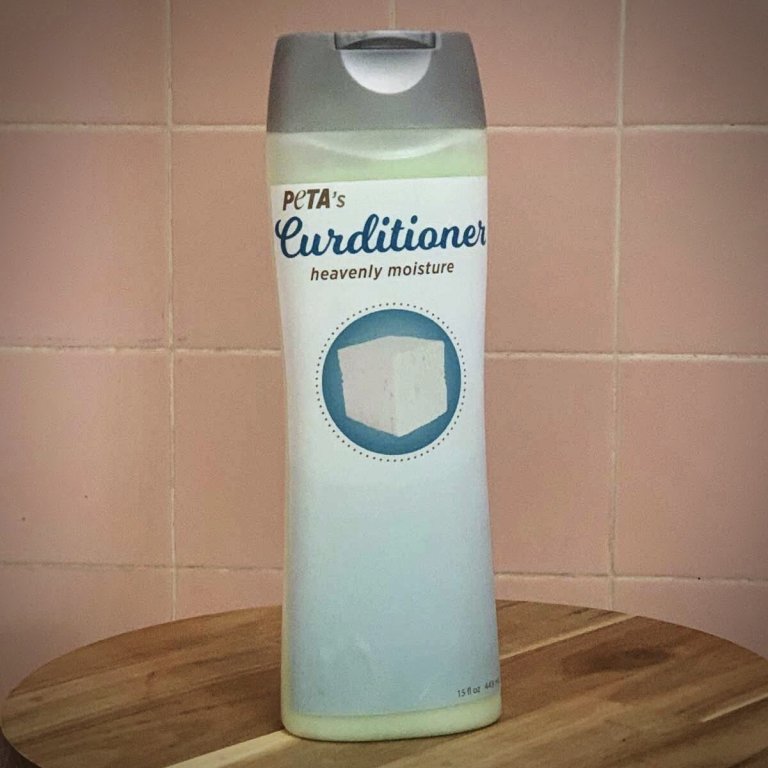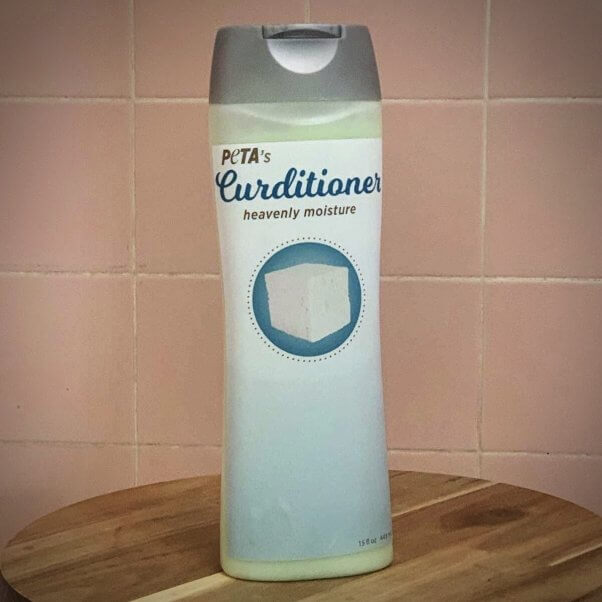 PETA's New Beauty Products Are Soy Awesome
We know and love tofu for its versatility in recipes, from sandwiches to soufflés. And for cows, chickens, and other animals, tofu is truly a lifesaver. So it was a natural next step for PETA—an organization known for pushing boundaries and thinking outside the (tofu) box—to channel this wonder-food's workability into a beauty line. And of course, all our products are cruelty-free! Nobunny wants to be force-fed Tofuthpaste or endure having Curditioner dripped in their eyes, after all.
So, what are you waiting for?
Get your hands on PETA's new tofu beauty products today, before they sell out!