Progress! The Ohio State Racing Commission is taking action to protect horses after hearing from PETA regarding an 8-year-old horse named Mox Nix who died during a race at Belterra Park in Cincinnati on September 28. PETA had urged the commission to change the rules governing when horses can run and to conduct a thorough investigation of Mox Nix's death.
'Just Tragic': Death Of Maiden In His First Start Since 2016 Could Spur Change In Ohio – Horse Racing News | Paulick Report https://t.co/BIEcwLuksW pic.twitter.com/SELPFYhkFg

— Paulick Report (@paulickreport) October 7, 2021
Prior to the fatal race, Mox Nix had not run competitively since October 2016.
This gap of more than four years in his racing history indicates that he may have been suffering from injuries or preexisting conditions that should have been disclosed by trainers in veterinary records and detected during pre-race exams. PETA found that Mox Nix had just two recorded workouts this year, which could also suggest that he had underlying veterinary issues that should have raised red flags regarding his soundness to race.
We urged the Ohio State Racing Commission to review track veterinary protocols for testing and examining horses who are coming off extended layoffs at Belterra Park and other Ohio racetracks.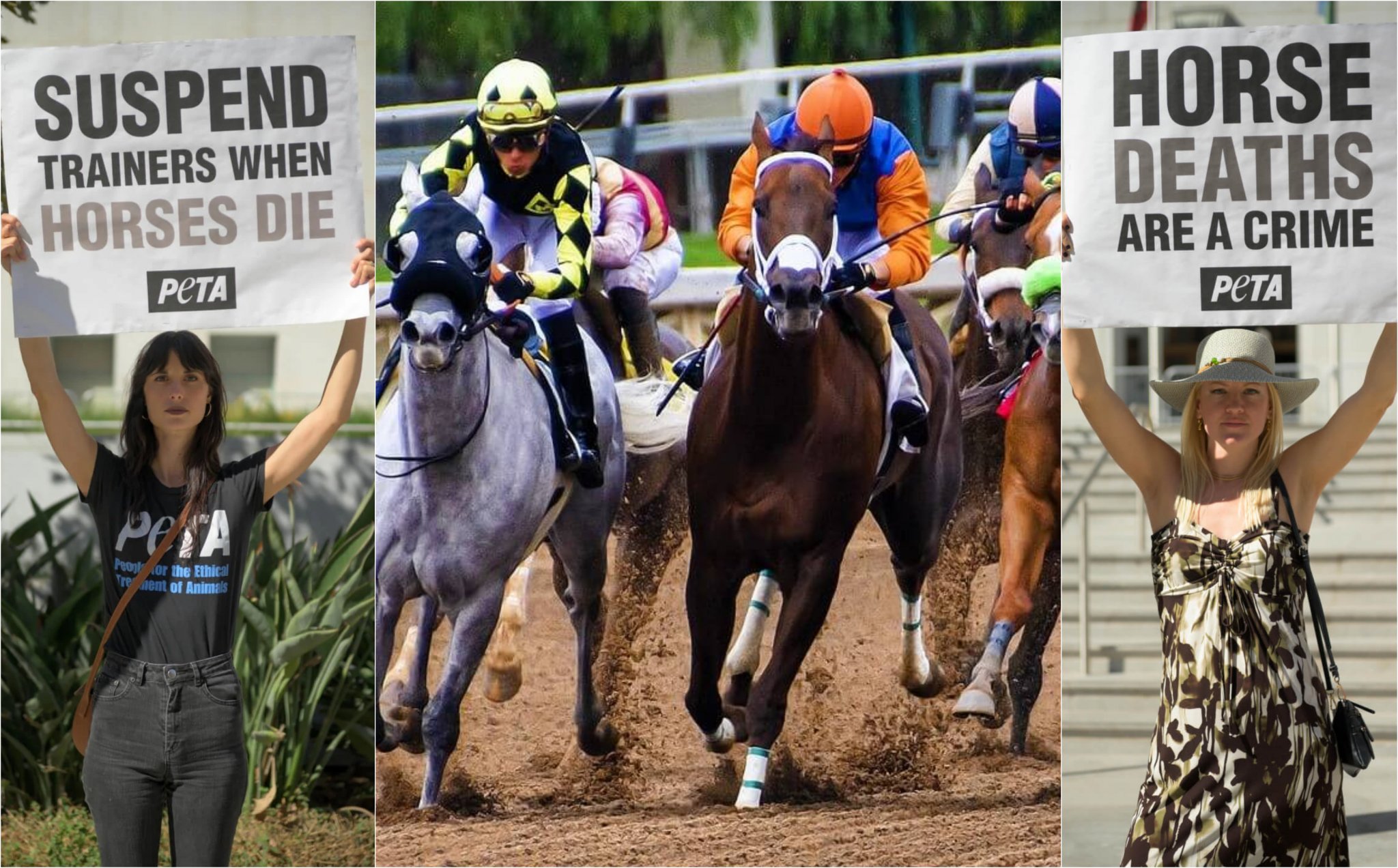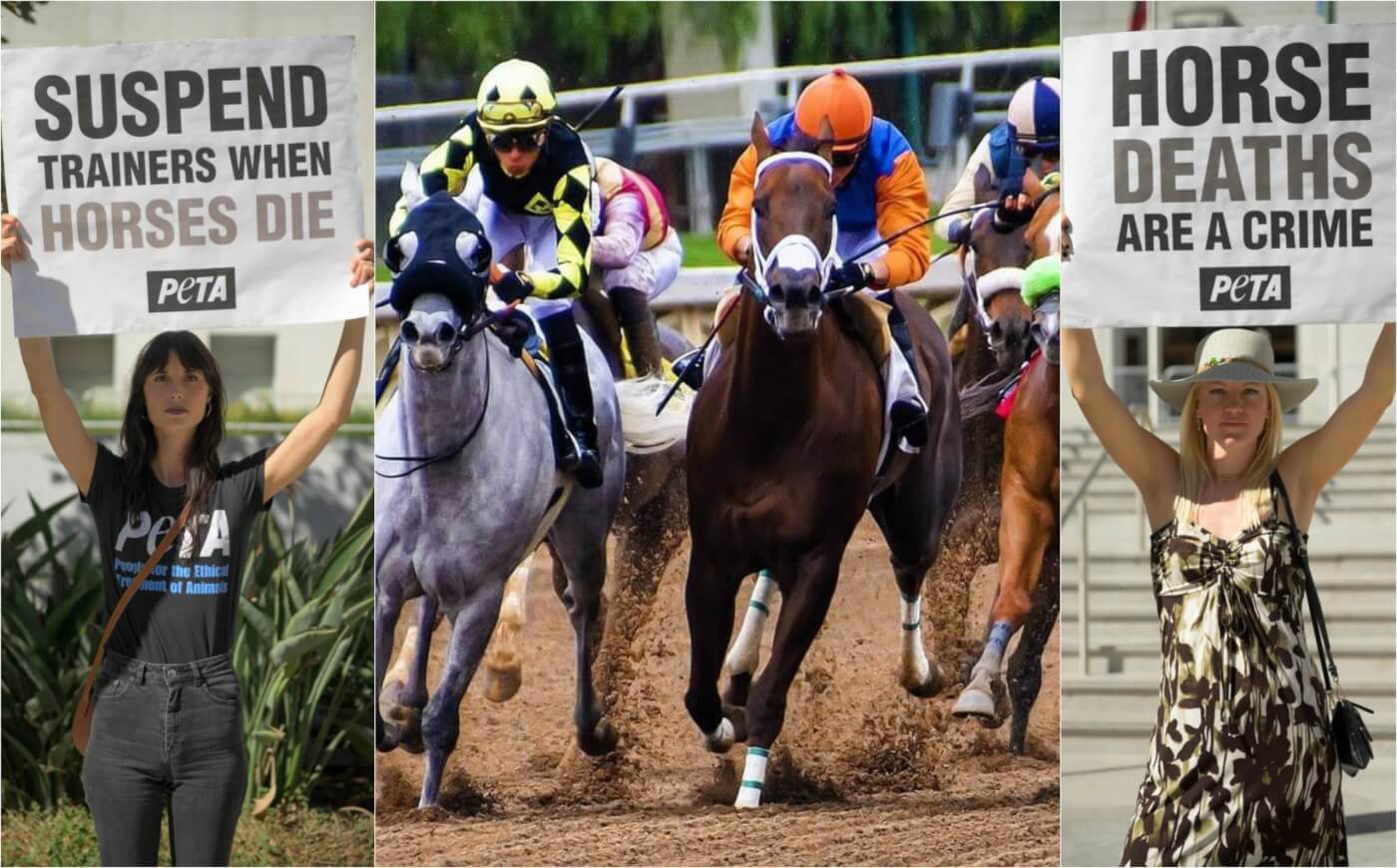 And good news—after receiving PETA's letter and seeing an outpouring of concern from Twitter users and online activists elsewhere, the commission issued a statement that it would review and consider rule changes to protect horses coming off racing layoffs and announcing an investigation into Mox Nix's death.
Did you know that reportedly, at least 56 horses died last year at Ohio tracks?
PETA reminded the Ohio State Racing Commission that simple but effective policy changes can help protect horses racing in the state.
PETA will continue to monitor the situation in Ohio to make sure that these rules are updated to protect horses.
Take Action for Horses in Other States
In shocking video footage obtained by PETA, racehorse trainer Amber Cobb is seen screaming at, cursing, and hitting a young Thoroughbred with a plastic pitchfork while the horse was tied to the back of a stall on a farm in New Jersey. Cobb's actions frightened the horse so badly that while she was trying to escape, the horse flipped over and came down hard on the floor.
This excessive punishment inflicted by an enraged trainer is a cruelty issue that transcends a simple rules violation and is a stain on the "sport." Anyone who abuses a horse and demonstrates a clear disregard for horse racing rules should not be allowed to race, train, or own horses. Please join PETA in calling on all racing commissions to protect horses and ban this trainer: