Director Cameron Crowe is getting an earful from world-famous primatologist Dr. Iqbal Malik, who sent a letter on PETA's behalf to the director of the upcoming film We Bought a Zoo, asking him to stop using animals in films.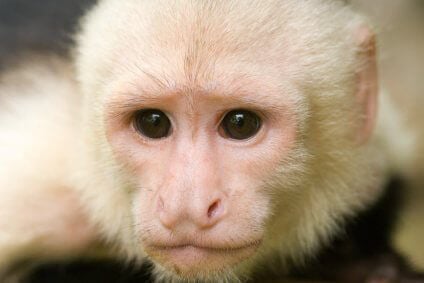 © edelmar/ iStockPhoto.com
Despite being made aware of the suffering endured behind the scenes by performing primates, Crowe has made jokes about Crystal, a capuchin monkey used in the film. But there's nothing funny about ripping primates away from their protective mothers shortly after birth so that they can be trained to perform tricks. These highly social animals suffer from debilitating loneliness and depression when isolated from other monkeys as they typically are in the entertainment industry. In the letter, Dr. Malik asks Crowe to remember that "as 'performing' monkeys grow older, become sick, or are no longer useful to their trainers, most are discarded or sold into the pet trade."
As the astonishingly realistic computer-generated primates in Rise of the Planet of the Apes prove, directors have no excuse for playing a role in subjecting animals to a life of confinement and loneliness.
Go buy a ticket to Rise of the Planet of the Apes—I promise that you'll be glued to your seat.
Written by Jennifer O'Connor