It's not a Morrissey tour without an animal rights message. As Consequence of Sound put it:
"Morrissey is almost as synonymous with animal rights as he is with being a musician."
So Moz is inviting PETA along on his U.S. winter tour to spread his own brand of seasonal cheer: a new campaign that we're calling "Holidays Are Murder on Turkeys." After audiences inside the arenas have been treated to a baritone "Meat Is Murder," they'll step outside and be handed prints of refrigerator-worthy Moz artwork by smiling PETA members: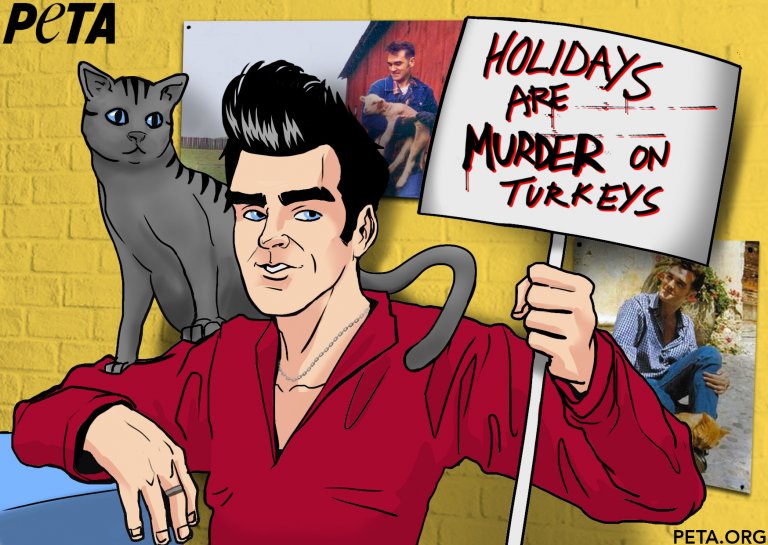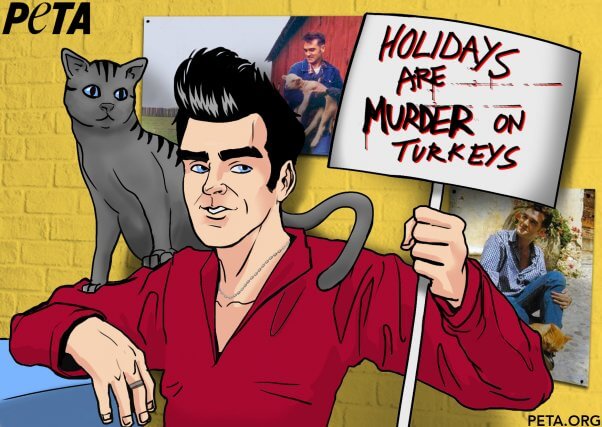 The tour, which is expected to draw massive numbers of fans, includes 17 U.S. shows, including performances at the Hollywood Bowl and Madison Square Garden. Morrissey hopes many of them will spare turkeys being killed to become dead, fleshy centerpieces.
What else would you expect from the man who once hosted a PETA Thanksgiving dinner at which a turkey was the guest of honor rather than the main course?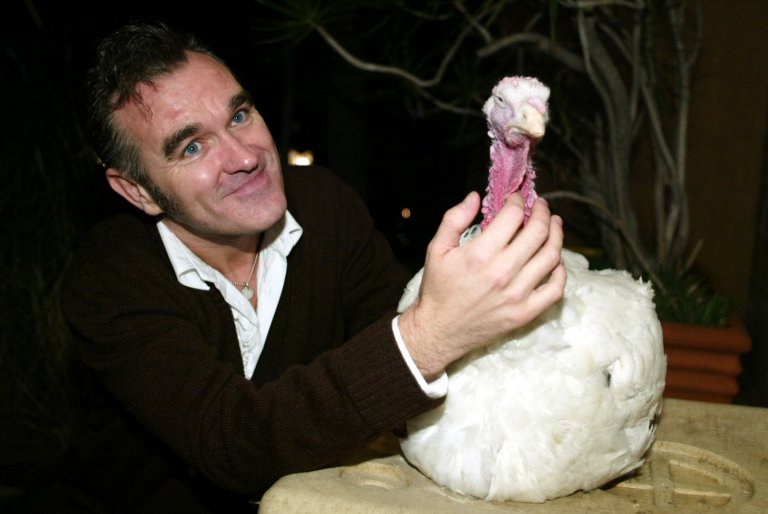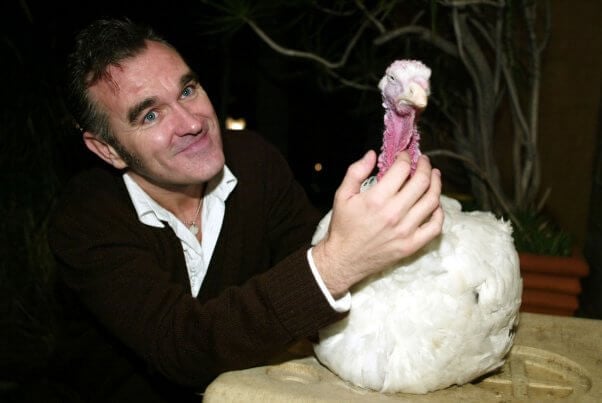 © Chris Polk
Check out PETA's list of the best faux turkey meats and give birds something to be thankful for this year.