Update: The results are in—the winner of our #WoolFreeWinter Instagram photo contest is Monica at Bare Bones Body! Not only did Monica go home with some PETA gear, MooShoes also gave her a $75 credit to use on any of its chic, animal-friendly swag. Congratulations, Monica!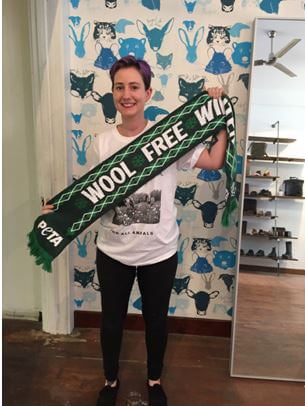 Originally posted December 18, 2014:
Hey, shoppers, want to know what the hottest trend is this winter? Just take a stroll past MooShoes' two stores in New York and Los Angeles and you'll find out.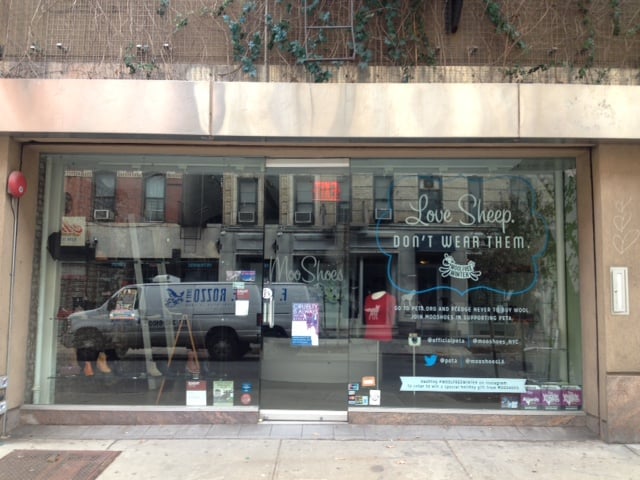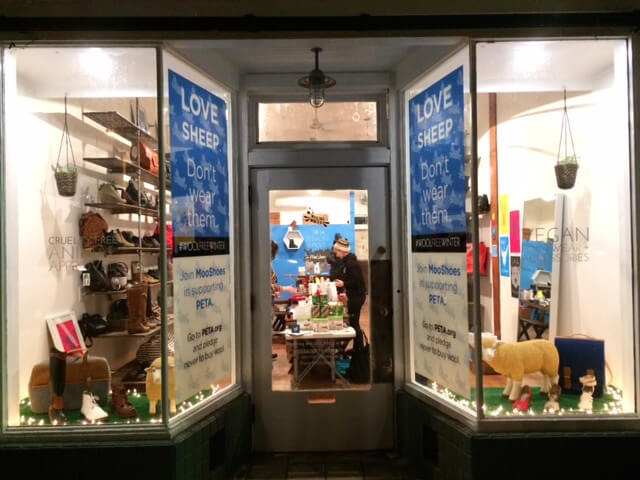 To show just how fabulous a #WoolFreeWinter can be, MooShoes' holiday window displays feature sophisticated, architecture-inspired shoulder bags, totes, and backpacks from Mad Rabbit Kicking Tiger—which uses only animal-friendly materials, such as canvas, vegan leather, translucent resin, microfiber suede, and vegan SMRT FELT in its designs.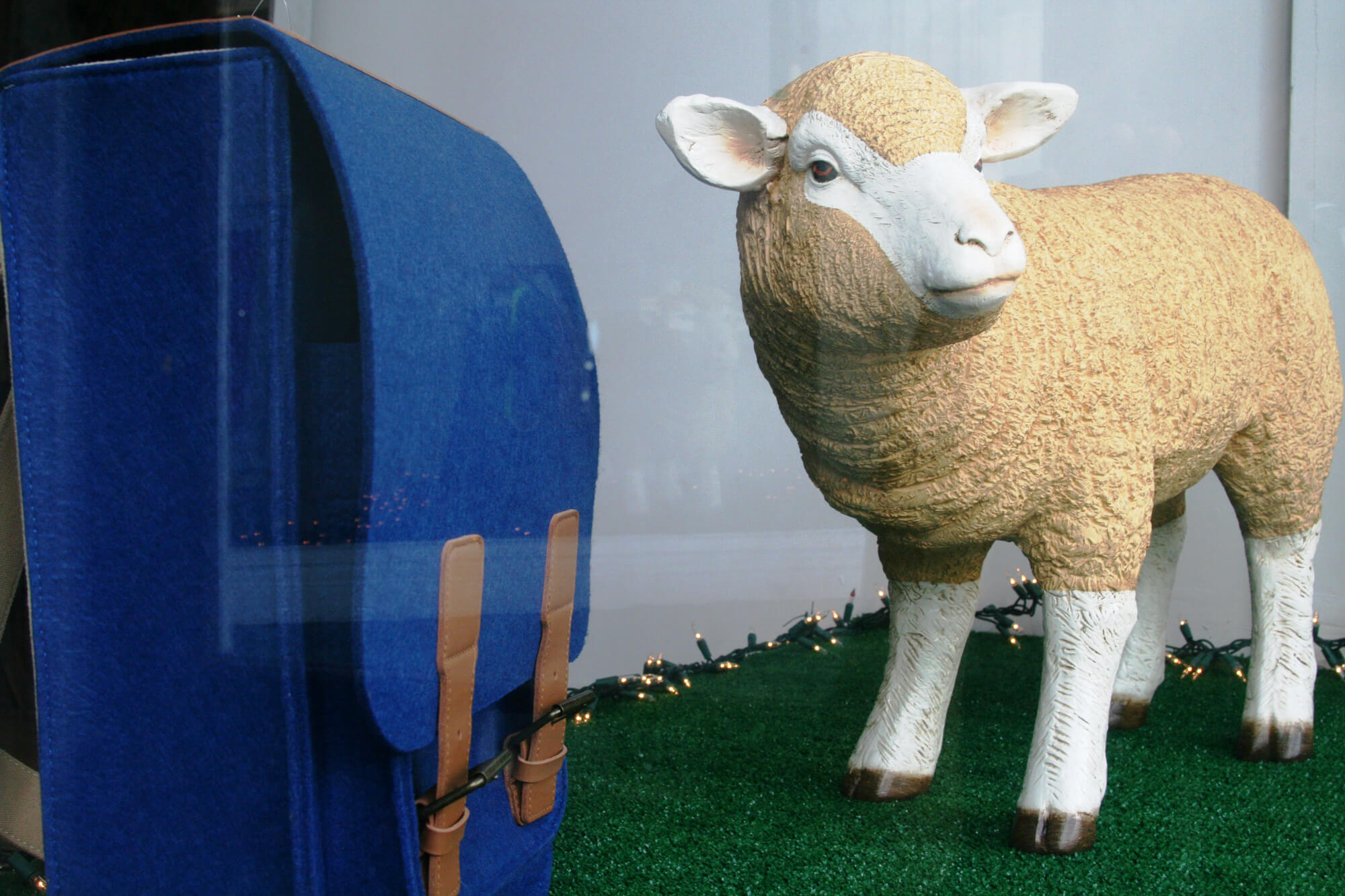 MooShoes debuted its new sheep-friendly display with a holiday party pop-up featuring PETA merch, delicious vegan food from the "Spork Sisters," and special discounts on its 100 percent vegan and 100 percent awesome shoes and accessories.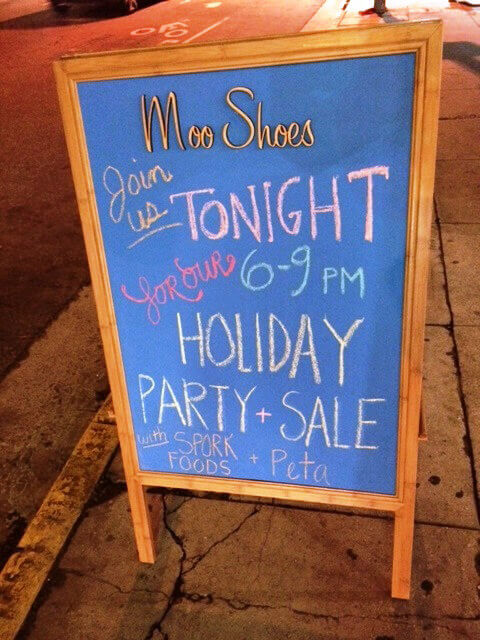 If you couldn't make it to the MooShoes holiday party, don't worry—the fun's not over yet! Shoppers can check out the window display for themselves through the first week of 2015 and enter to win a holiday gift from MooShoes with PETA swag in tow simply by tagging any Instagram photo they post that's relevant to the campaign with #WoolFreeWinter!
Visit PETA's #WoolFreeWinter action page for more ways to save sheep this holiday season.