Lolita (whose given name is Sk'aliCh'elh-tenaut) has been in the same minuscule tank—which happens to be the smallest orca tank in North America—at the Miami Seaquarium for more than four decades. But even crappy tanks need routine maintenance, so when the PETA Foundation's Captive Animal Law Enforcement (CALE) Division learned that work was being done in and around Lolita's pool, it asked the U.S. Department of Agriculture (USDA) to check on her well-being. After all, how does one work "around" a 7,000-pound orca safely?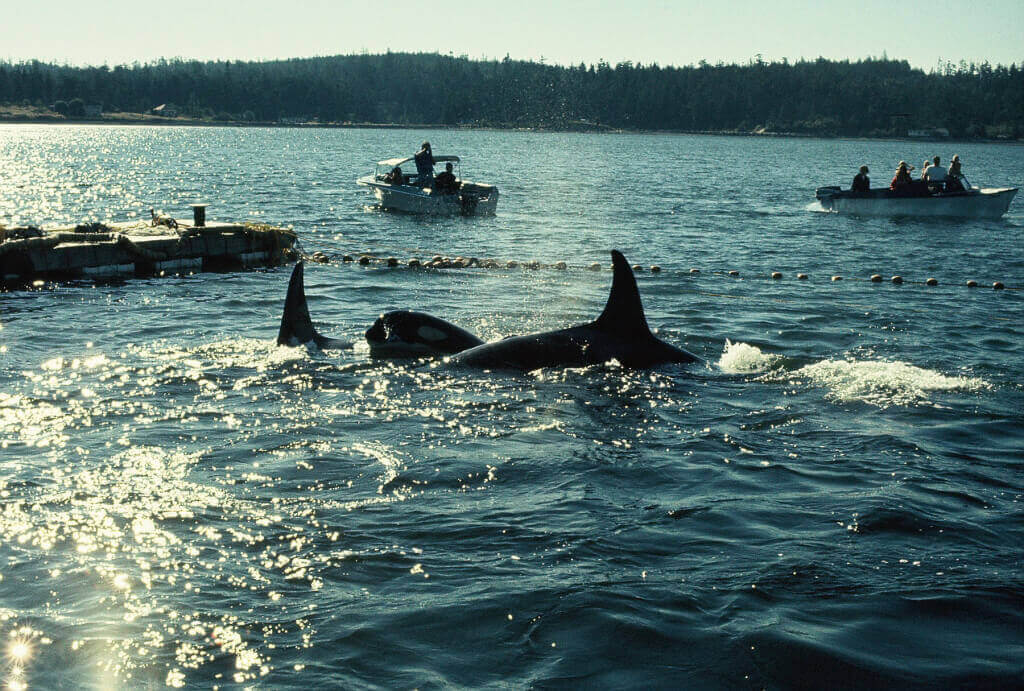 © Terrell C. Newby, Ph.D.
CALE has also recently tackled these other troubling cases:
When animal breeders who keep endangered species want to churn out more "inventory" to buy and sell, they must first apply for a permit from the U.S. Fish & Wildlife Service (FWS). In order to obtain one of these permits, the licensees agree to work for the "enhancement of propagation or survival" of the species—but most sleazy roadside zoos do nothing of the kind. For example, babies are torn away from their mothers and used for photo sessions with the public, which rake in money but do absolutely nothing to help imperiled wild populations.Permits are also required in order to import and export endangered animals—whether they're dead or alive. The FWS denied a permit application from The Institute of Greatly Endangered and Rare Species (T.I.G.E.R.S.)—a roadside zoo that wanted to export and re-import 18 endangered tigers to and from Cancún for a movie production. CALE reminded the agency that, with very limited exceptions, the Endangered Species Act expressly prohibits the import or export of endangered animals and that this grandiosely named outfit—which exhibits the animals it holds captive in a shopping center—did not qualify.
CALE also filed objections to FWS permit applications submitted by others, including Animals of Montana, whose owner, Troy Hyde, was convicted of illegally trafficking tigers and whose USDA exhibitor's license was suspended for two years; trophy hunters Michael Luzich and Corey Knowlton, who want permits to import the endangered black rhinos they killed in Namibia after winning two recent Dallas Safari Club auctions; and an outfit calling itself "NGALA," which offers a "close-up creature encounter" for parties, weddings, and other events. NGALA's permit application supplied no information about the private facility's long-term goals or what it plans to do with any of the animals who are bred and born there.
After learning that the Phoenix First church partnered with notorious exhibitors Have Trunk Will Travel and Gentle Jungle to include big cats and an elephant in its Celebration of Christmas display, CALE appealed to the pastor to extend compassion to all this holiday season by leaving animals out of the show.
The CALE team has lots more in the works, so keep checking back for new campaigns.