An otter named Jelly and a sloth named Flash are just two of the countless animals who have suffered at SeaQuest facilities across the country. The stories of the victims below are heartbreaking and horrific.
SeaQuest profits from exploiting animals for entertainment. Its speciesist business model lets people pay to poke stingrays and gawk at octopuses in the middle of shopping malls. Holding wild animals in malls puts their health and safety, along with those of humans, at risk.
PETA's campaign to stop this sleazy company from doing more harm continues through government appeals and complaints to local law enforcement. In 2018, we teamed up with actor Alec Baldwin to speak out against SeaQuest's attempt to build a facility on Long Island, New York, which led the company to pull its permit application. PETA filed a lawsuit in 2019, which also ended in a major victory for animals when SeaQuest agreed to end its bid to open up shop at Galleria Fort Lauderdale mall in Florida. PETA won't rest until this business stops exploiting animals, and your voice makes a difference.
Here are just some of SeaQuest's victims:
1. An otter named Jelly drowned after her arm got stuck in a pool filtration system. SeaQuest admitted that it didn't report her death to local animal control.
2. Another female otter died, and the necropsy found "fatal cardiac consequences" that likely resulted from stress. She had been shipped to the facility, thrust into an unfamiliar environment, and kept in a cage during construction.
3. A sloth named Flash was severely burned by a heat lamp—twice—before modifications to his enclosure prevented him from accessing it.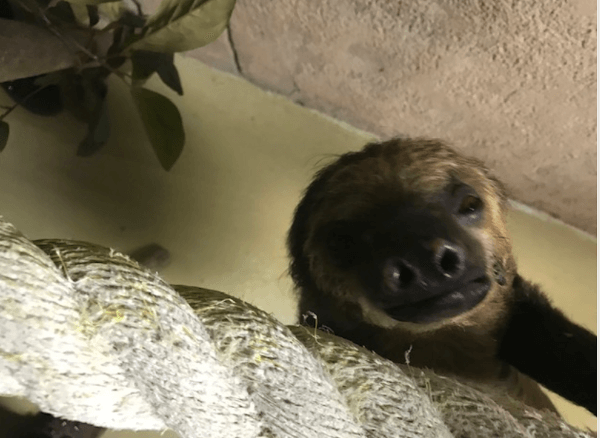 Animal control warned SeaQuest that the heat lamp in Flash's enclosure was a burn hazard.4. A kookaburra reportedly drowned in a water bowl in their enclosure.
5. A capybara named Westley was found bleeding and limping after an attempted escape while he was being transported inside a plastic dog carrier on an open truck bed.
6. A visitor to SeaQuest Folsom in California documented that a fish was left to flop on the ground for a prolonged period of time, likely suffocating. The fall from the tank to the floor alone would have been enough to daze and disorient the animal.
7. Less than a month after SeaQuest Folsom opened, a visitor found a dead stingray lying at the bottom of a touch tank.
8. An iguana named Violet died a week after a veterinarian had noted that she was very thin. SeaQuest had been attempting to force-feed her. The veterinarian's notes report that during that same week, another skinny iguana died.
9. A child kicked and stomped on birds, killing five and injuring others.
10. A former employee reported that an octopus had been "cooked alive" after the water temperature in their tank rose.
11. A flying squirrel was crushed in a door while attempting to escape from an enclosure following an encounter with a visitor. The animal was killed. The U.S. Department of Agriculture (USDA) fined SeaQuest for multiple violations of the federal Animal Welfare Act, which included this incident.
12. The sloth, generically named Flash like the others, at SeaQuest in Layton, Utah, died. The company claimed in a Facebook post that he had died of "complications that arose during a standard vet visit." In December 2021, PETA alerted the USDA to this video of Flash repeatedly rocking back and forth, a known indicator of severe psychological distress in captive animals.
13. A whistleblower reported that management gave parakeets little to no veterinary care at the SeaQuest in Trumbull, Connecticut, and many became "egg bound," a painful and dangerous condition in which eggs become stuck inside a bird. About 40 parakeets allegedly died over a four-month period, likely due to conditions at the facility.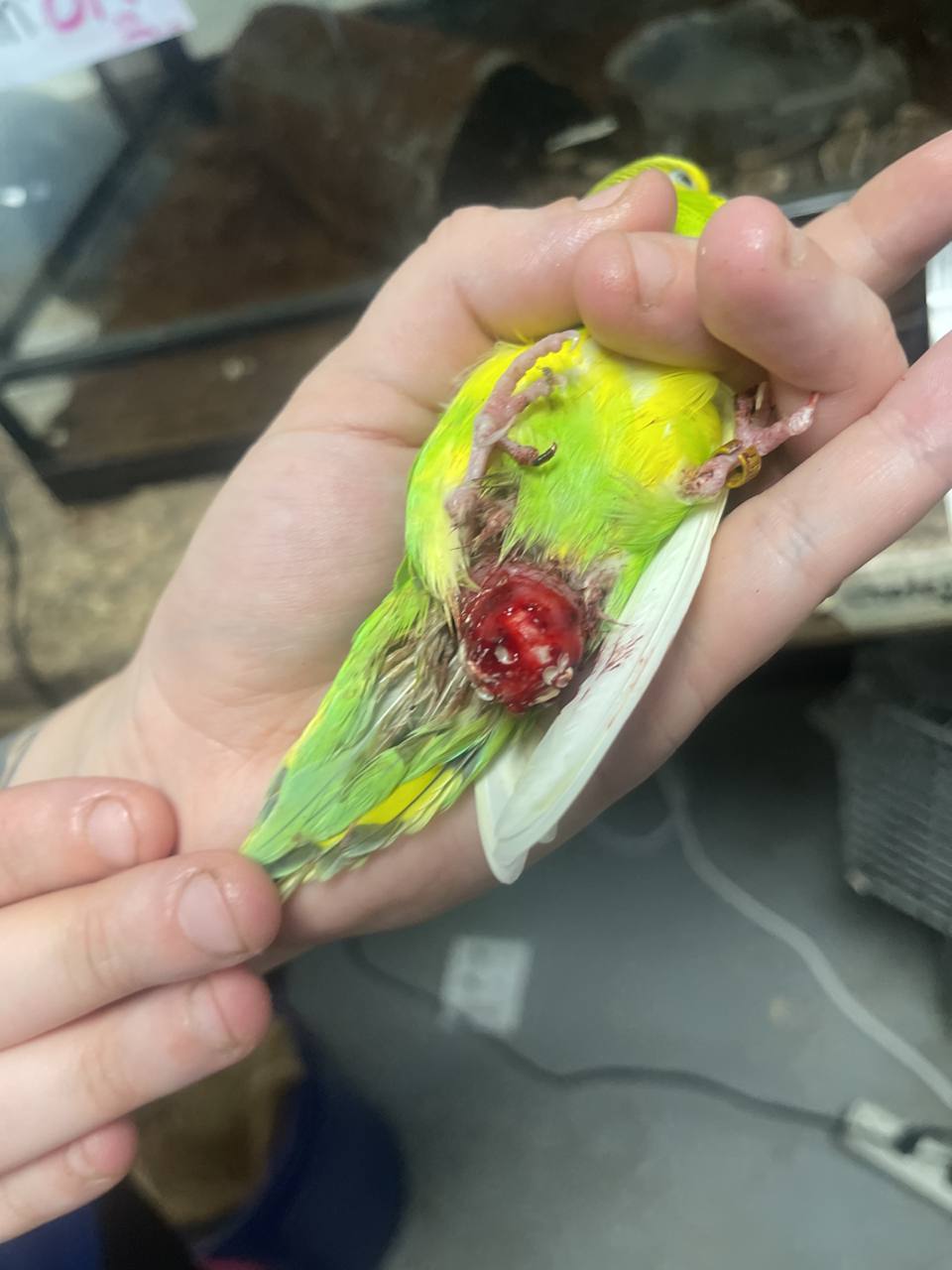 14. Five sugar gliders died horrifically atop one another, trapped in an uncovered vertical pipe at SeaQuest Fort Worth. They had "disappeared" just days after being moved to a new enclosure and were later discovered dead in the uncapped pipe, which was part of a faux tree in the enclosure. They undoubtedly spent their final moments in agony because SeaQuest couldn't be bothered to screen their enclosure for this hazard before moving them into it.
15. The California Department of Fish and Wildlife placed an injured Patagonian cavy at the SeaQuest in Folsom, California, where the animal was confined to a cramped, barren cage within a capybara enclosure and died five months later.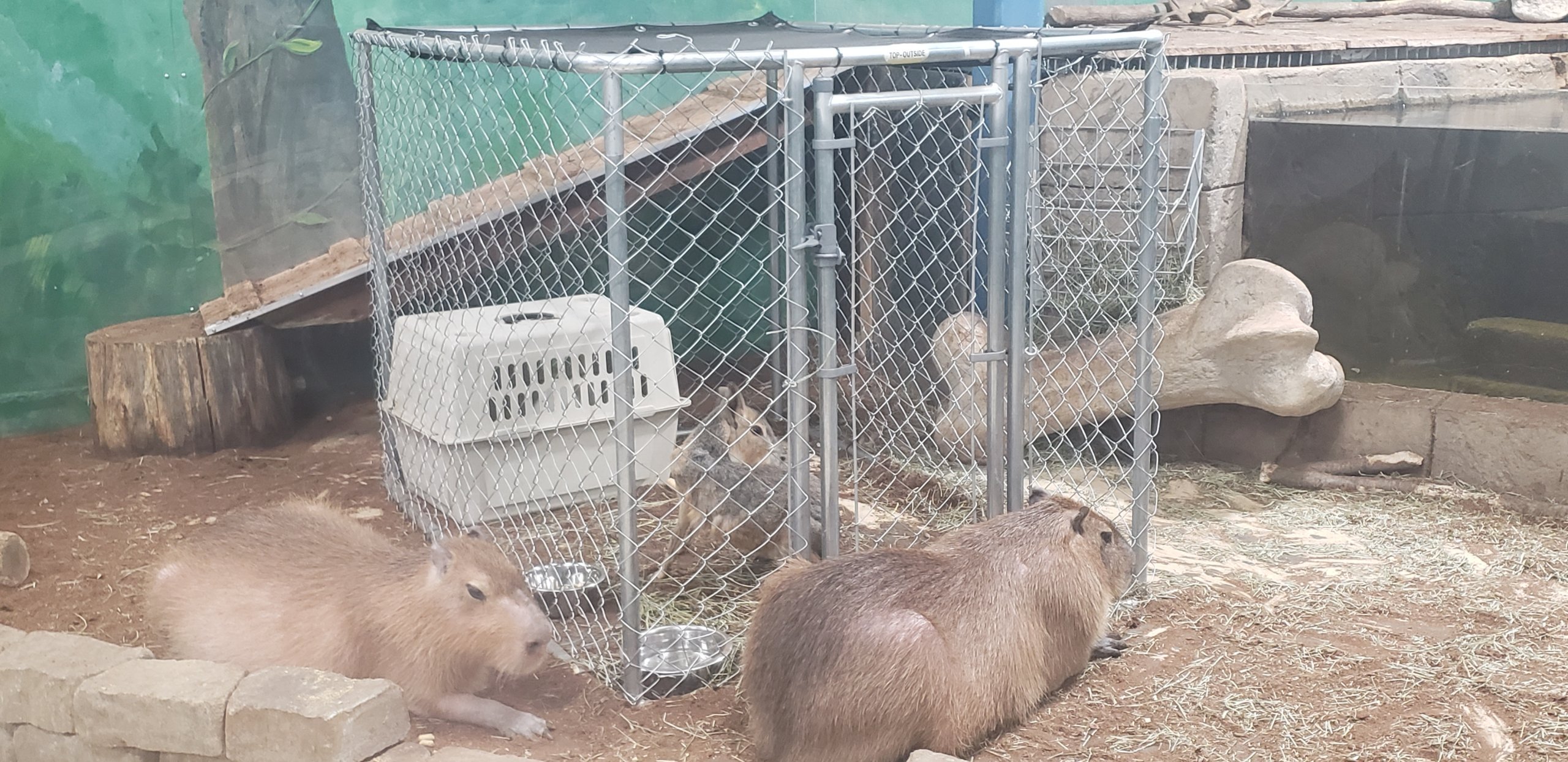 16. At SeaQuest Trumbull, Connecticut, a mechanical failure in a large tank resulted in the deaths of 18 fish.
17. In 2021, SeaQuest Littleton in Colorado failed to provide a wallaby named Ben with a way to climb out of a deep-water aquarium tank located at the back of his enclosure. As a result, he fell into the tank and drowned.
Please, never visit SeaQuest aquariums.
SeaQuest puts the public at risk and leaves a trail of dead and injured animals in its wake wherever it operates. Its clear disregard for the lives of otters, sloths, birds, and others should be a red flag to everyone considering a visit to one of its facilities. Learn more at PETA.org/SeaQuest.