With her lavender-tinged fur and wide-eyed, deceptively innocent-looking gaze, Kiki bears an uncanny resemblance to the adorably precocious kitten of the same name in T.O.T.S., the candy-colored cartoon favorite of the preschool set. And like her animated counterpart, she's cute, cuddly, curious, and a long way from home.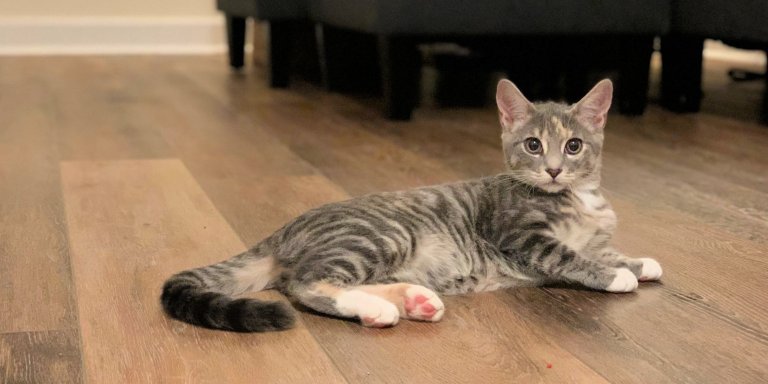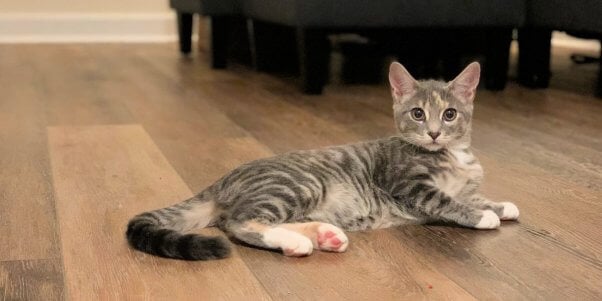 Kiki may not have a penguin navigator or a flamingo pilot, but she does have her own Tiny Ones Transport Service in the form PETA's intrepid team of fieldworkers, who swooped in to rescue her when she found herself in danger of landing in the streets.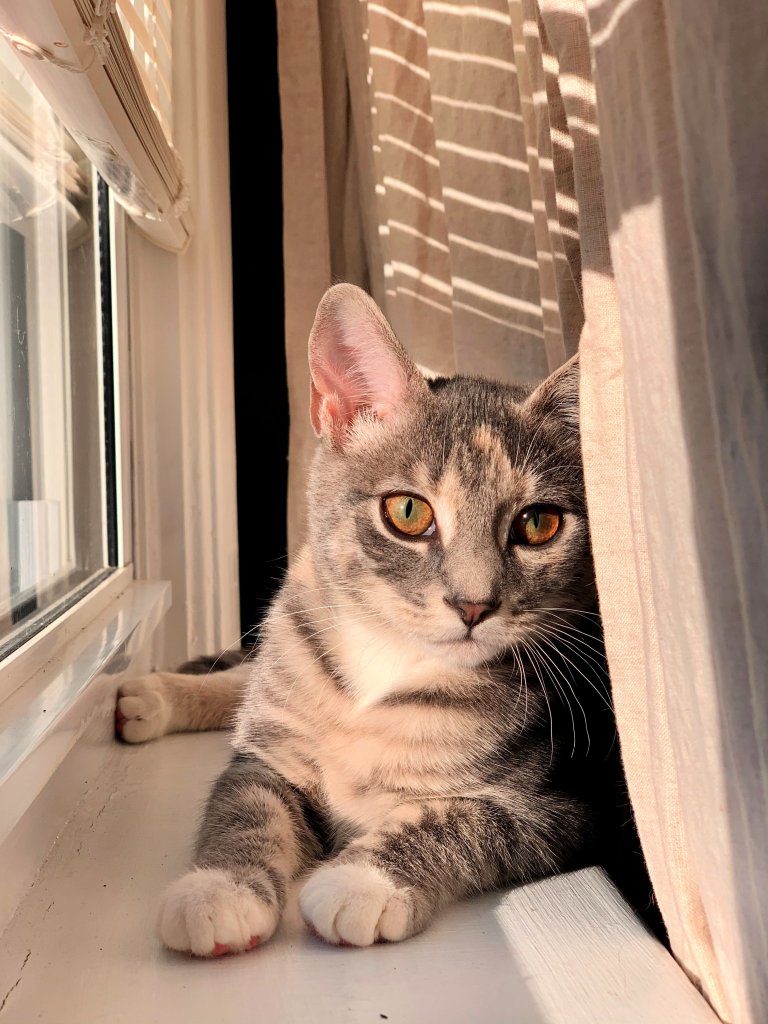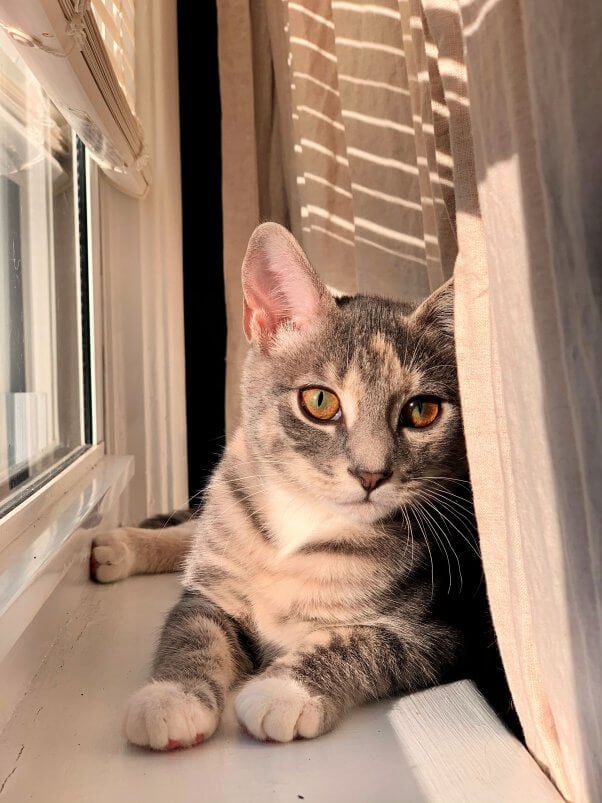 Kiki's innate curiosity came in handy when it led her to the home of an elderly woman in rural North Carolina, who took pity on the spunky stray and brought her indoors. But what initially looked like a Disney ending headed south when the woman's husband became seriously ill. Kiki's savior quickly found herself overwhelmed with being a full-time caregiver while simultaneously trying to keep up with an energetic kitten.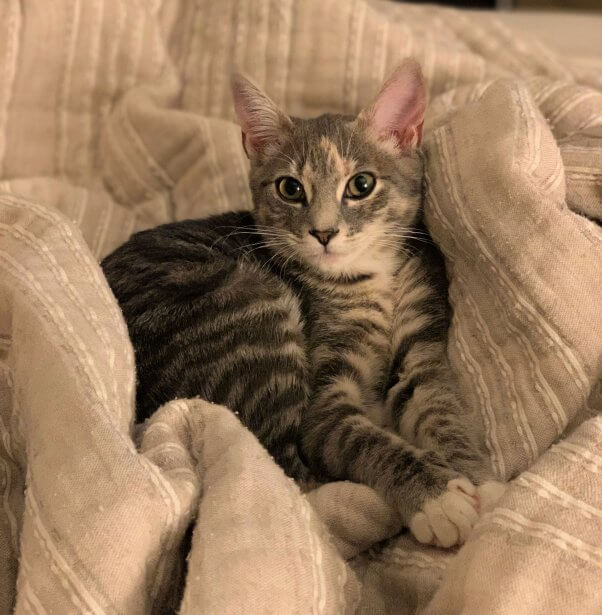 At the end of her rope, the woman reluctantly considered simply turning Kiki loose outside, but deep down, she knew this would be a death sentence for the helpless little cat and dreaded finding her tiny broken body on the busy road near her house. Fortunately, she discussed her predicament with a compassionate friend, who wisely turned to PETA for help.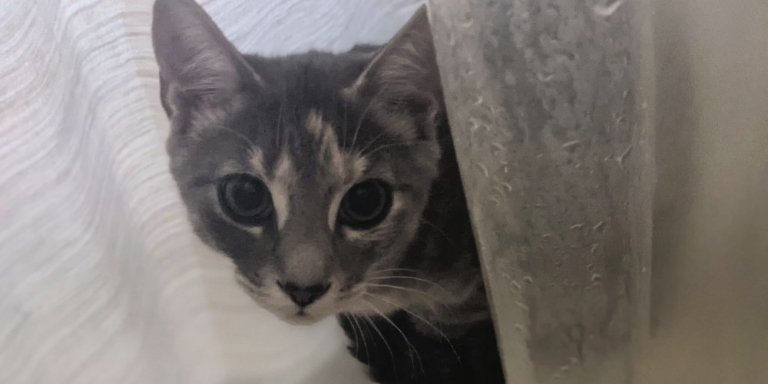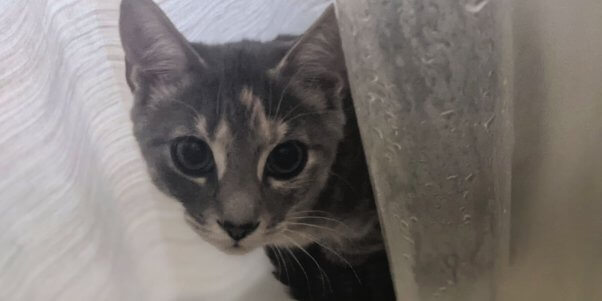 Kiki is now comfortably cooling her white-tipped heels in a PETA foster home, where she's making friends with dogs, cats, and humans of all shapes and sizes. But as they say in the impossible-to-unhear T.O.T.S. theme song, it's time to "bring this baby home."
Are you cuckoo for Kiki? E-mail [email protected] to learn more about bringing her home to roost at your house.