PETA's SNIP (Spay and Neuter Immediately, Please!) clinics and Community Animal Project (CAP) are on the job year-round to help animals in need in Virginia and North Carolina—and in 2011, they succeeded again and again in improving the lives of animals and the people who care about them.
SNIP's fleet of mobile spay-and-neuter clinics has "fixed" nearly 80,000 cats and dogs over the past decade—10,564 of them in 2011 alone! In the past year, PETA also helped thousands of guardians keep their animal companions by offering counseling tips, information about animal-friendly housing, and assistance with offering humane care.
Today, we'd like you to meet just a few of the animals whose lives were big-time brightened—and even saved—by CAP and SNIP this past year:
Moose
Moose's coat was severely matted, a painful and dangerous condition that can lead to sores and maggot infestations. Moose's family didn't realize how serious matting was and couldn't afford to have the little guy groomed. PETA's fieldworkers spruced him up!
Bailey
Bailey was suffering from a large mammary tumor that was affecting her ability to walk. PETA's veterinarian successfully removed the tumor, and Bailey was spayed at the same time.
Prue
Unlike many pit bulls PETA's fieldworkers meet, Prue lives indoors, but she had already had one litter of unwanted pups. PETA helped prevent more pit bulls from being born by spaying this sweet girl. No more pups for Prue!
Bentley
Bentley's guardian lives in a very rural area. The closest vet clinic is almost an hour's drive from her house, and she didn't have the $200 that the vet charges for neutering dogs, so PETA took care of Bentley's sterilization, transporting him to and from surgery.
Brownie
Brownie's guardian is a young single mom with two children. PETA spayed Brownie—who, like Prue, had already had one litter—and provided the family with a leash to walk Brownie (which they now do daily), toys, treats, and a sturdy handmade doghouse, along with warm, dry straw.
Biscuit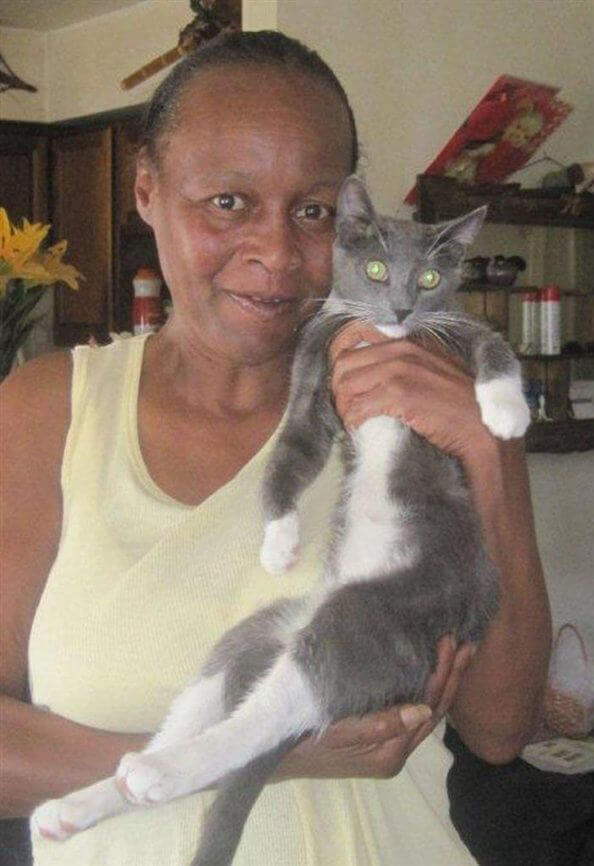 Biscuit's guardian took this kitten in as a stray and desperately wanted to keep him but couldn't afford to have him fixed at a vet clinic. If it weren't for PETA, who transported Biscuit to and from his neuter appointment, Biscuit's guardian would have had to surrender him to the local animal shelter.
How You Can Help Dogs and Cats Like These
Please join PETA in calling on elected officials to pass mandatory spay-and-neuter laws in your state, county, and town.
Please also help make sure animals continue to get the help that they so desperately need by making a donation to help keep SNIP's mobile clinics going strong, sponsoring a doghouse (or two) to be built and delivered by CAP, and being ready to help neglected animals in your own community.
Companion-animal neglect and homelessness is a preventable tragedy. By working together, we can end it!