A newspaper exposé has led to an investigation by Ontario's Environment Ministry into four mass animal graves at the province's Marineland theme park. According to a former park employee, the graves contain the bodies of more than 1,000 animals, including orcas, dolphins, seals, walruses, bears, bison, and deer.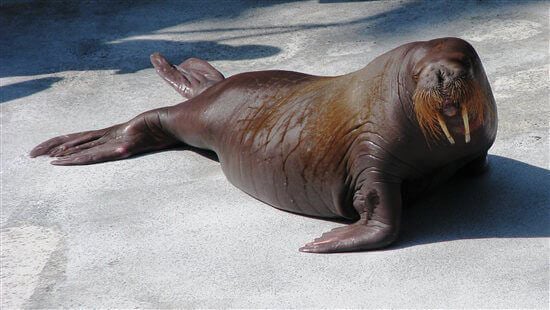 Former marine-mammal trainer Phil Demers described one particularly gruesome incident to a reporter from the Toronto Star. After an orca named Kandu died in December 2005, he was buried on the park's grounds. But staffers failed to obtain brain tissue samples during the whale's necropsy, so Demers and another trainer were assigned the macabre task of exhuming Kandu's body two weeks later.
"He was not frozen and it smelled so bad and there was blood all over the place," says Demers. "I was elbow deep in the pit in a reddish orangey sludge and we both kept coming up to vomit. It was gross."
Graveyard of Niagara Falls
The graves may be illegal, since Ontario requires waste permits to dispose of animal corpses and the park apparently had no such permits. Government officials are also concerned about possible contamination of the water and soil, especially because of the graves' close proximity to the Welland River, which feeds nearby Niagara Falls.
PETA has been campaigning against Marineland for years, citing the park's abysmal conditions and the high mortality rate among young whales and dolphins. The park also has a long history of obtaining wild-caught beluga whales, dolphins, and orcas, including Keiko, aka "Willy" from the movie Free Willy, whom Marineland sold to an even more depressing park in Mexico, where he languished for years before being rescued and rehabilitated. This summer, Demers and seven other former trainers came forward to report numerous instances of neglect and abuse, including serious damage to animals' skin and eyes because of filthy, tainted water.
Alarmingly, Ontario is Canada's only province that does not regulate the keeping and displaying of exotic animals or conduct public-safety inspections. Parks like Marineland are allowed to "police" themselves, and Marineland's mass graves are silent testimony to how good—or bad—of a job it's doing.
You Can Help
Refuse to patronize any marine park, including SeaWorld, which also has a tragic track record. Please voice your objections about the lack of adequate captive-animal protection laws in Ontario to Premier Kathleen Wynne:
Kathleen Wynne, Premier
Legislative Building
Queen's Park
Toronto ON M7A 1A1
E-mail: [email protected]
Phone:  416-325-1941