Update: In deference to the wishes of Manti Te'o and his representatives, PETA is abandoning its plans to erect a billboard featuring an image of the Notre Dame standout next to the slogan "Sometimes Faking It Is Better. Score Faux-Chicken Super Bowl Recipes at PETA.org." Hopefully, people will still defer to the wishes of chickens and not rip their wings off.
Originally posted on January 28th, 2013:
Manti Te'o may have been buffaloed by a fake girlfriend, but he shouldn't feel too bad: Sometimes fake is actually better. That's why PETA created a billboard urging football fans to avoid unnecessary roughness to chickens on Super Bowl Sunday by intentionally grounding real chicken wings and opting for play-action fake fowl instead.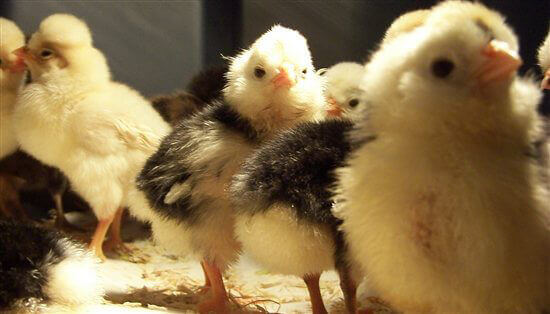 Those animals in PETA's "Glass Walls" video? Unlike Manti's make-believe girlfriend, their deaths are real. Birds slaughtered for their wings and other body parts are often dropped into tanks of scalding-hot water while they are still conscious and aren't covered by even the meager protections of the Humane Slaughter Act.  
The price of chicken wings is currently skyrocketing because of higher feed costs caused by this summer's drought, which makes now the perfect time to try vegan wings, such as Gardein Classic Style Buffalo Wings, a favorite of vegetarian and former Miami Dolphins running back Ricky Williams. 
This Super Bowl Sunday, opt for healthy and humane faux wings (find recipes at PETA's Living page). That way, nobody gets hurt.