Sure, Steve Carell is funny and everything, but being British and all, I've always held a special place in my heart for the cast of the original version of The Office. I absolutely love it. So imagine my delight when I found out that PETA UK just released an ad with Lucy Davis, who starred in Britain's The Office and stateside, Studio 60. Now imagine my delight to find out that it was a naked ad urging the Ministry of Defense to stop using bear skins for the traditional caps the Queen's Guards wear. Double wow.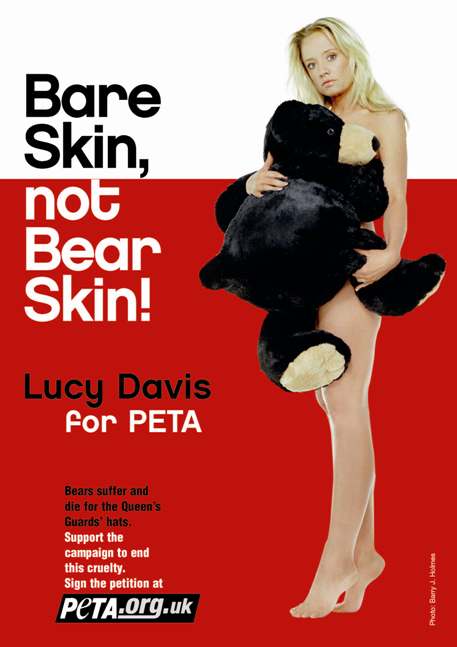 Here's what Davis had to say about it, "So much money is spent, and so much cruelty is spent, on what at the end of the day is a hat—and that is it. Not only was I horrified to find that it was one bear to make one hat, but also it's not really just one bear—in a way it can be one whole family. … That whole family dies, and again, it's just for a hat." Well put, indeed.
You can join Lucy in pressuring the Ministry of Defense to switch to cruelty-free headgear by clicking here. And be sure to catch her in the much anticipated David Duchovny series Californication on Showtime.