We always say there are "no wrong turns" in PETA's Community Animal Project (CAP). While trying to locate the home of an indigent North Carolina family that had requested free flea medication for their dogs, a CAP fieldworker turned into the wrong driveway. But it turned out to be the right driveway for Jackie the cat.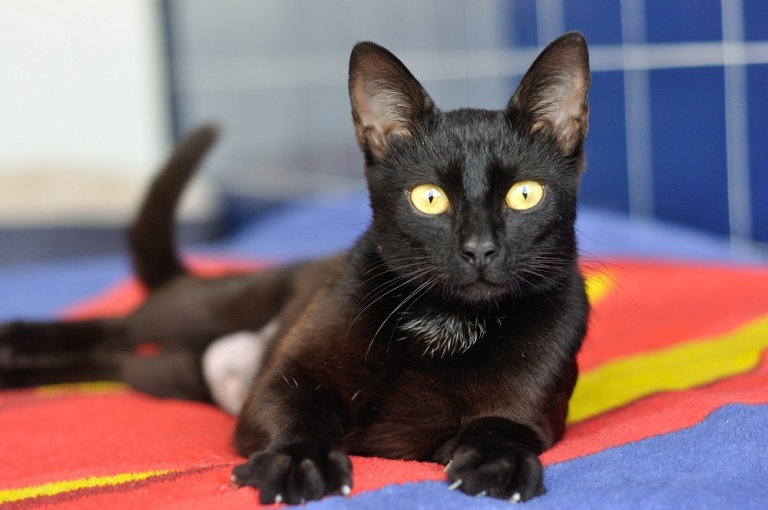 It just so happened that the family at the "wrong" address needed our help as well. They, too, needed flea medication for their animals—and they also needed help finding a home for Jackie, a beautiful young black cat they had been feeding.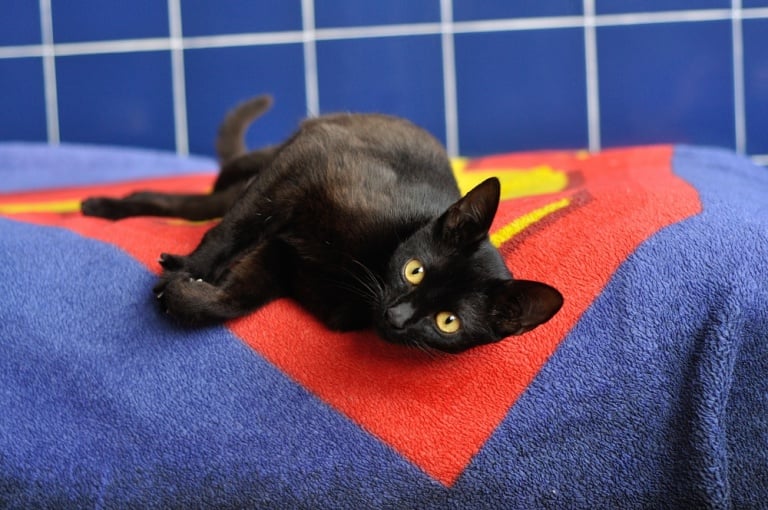 Jackie is only about a year old, but she had already given birth to one litter, and it was only a matter of time before she got pregnant again. At 3 months old, her two kittens were quickly approaching reproductive age themselves—female cats can come into their first heat at the tender age of 4 months—so PETA's fieldworker had arrived just in the nick of time.
Our fieldworker took Jackie's kittens to a high-traffic open-admission shelter, knowing that because the kittens were highly adorable, they were also highly adoptable. But adult cats like Jackie are harder to place, so the fieldworker brought her back to the Sam Simon Center, PETA's Norfolk, Virginia, headquarters, where she could be spayed and hang out until finding the perfect forever lap on which to showcase her well-honed "biscuit-making" skills.
Feeling lucky? Drop us a line at [email protected] to find out if you're lucky enough to get to take home this charming good-luck charm.