Update: Amy's has generously agreed to donate another 1,000 cans of lentil soup, which PETA is sending to the soup kitchens of St. Vincent DePaul Catholic Church in St. Louis, Missouri, and Samaritan House in Denver, Colorado, along with information on how Christians can honor Christ's message of love by choosing cruelty-free food.
The following was originally published on February 19, 2013:
PETA is celebrating the Lenten season with appropriately named legumes: lentils!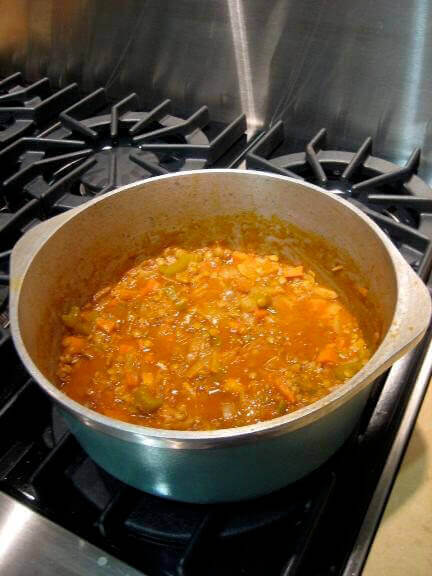 We've selected two faith-based soup kitchens to which we will give 500 cans of lentil soup apiece, generously donated by Amy's: Boston's Haley House and Newark's Saint John's Soup Kitchen. We're hoping to encourage the congregations that operate the soup kitchens to use this season of spiritual renewal to think about Scriptures that instruct us to show compassion to all of God's creation, including animals—verses such as "Be merciful, just as your Father is merciful" (Luke 6:36), "They will neither harm nor destroy on all my holy mountain" (Isaiah 11:9), and "A new command I give you: Love one another" (John 13:34).
The prolonged and painful deaths that animals face in slaughterhouses couldn't be further from what God would deem loving or merciful. For Lent, those of us who are fortunate enough to choose our meals three times a day should pick healthy vegan foods and prevent God's creation from suffering.
To learn more, visit JesusVeg.com. And perhaps you would like to reach out to Christians at Lent with an offering of soup?