Update: March 7, 2022
Thanks to the PETA Foundation's successful class-action lawsuits against Nellie's Free Range Eggs and Vital Farms, self-proclaimed "free-range" and "pasture-raised" egg sellers have a big target on their backs. A federal judge has allowed another New York class-action suit against Nellie's to move forward based on the legal precedents established by PETA Foundation lawyers.
In the previous lawsuits, PETA Foundation lawyers argued that Nellie's and Vital Farms misled customers with false depictions of hens in idyllic green pastures. A PETA investigation into one of Nellie's egg suppliers revealed that, in reality, the hens were so tightly cramped they could barely move. This stocking density is allowed by the third party that deceptively certifies both Nellie's and Vital Farms as "humane." Conditions like these are so stressful that the tips of hens' beaks are cut off to prevent cannibalism.
If you are a consumer who purchased Nellie's Free Range Eggs and believe that you were misled about the true nature of these items, we want to hear from you. Please contact us to share your concerns by using the form on this page.
Update: February 24, 2020
In a historic decision, a federal court judge has established that a marketing campaign showing hens frolicking outdoors—when they're actually confined in filthy, cramped conditions—is misleading to consumers.
This ruling comes in PETA Foundation lawyers' class-action lawsuit against Pete and Gerry's Organics—the owner of Nellie's Free Range Eggs—on behalf of several consumers based in New York City and Nassau County, New York, who are upset over being misled into buying eggs sold alongside false depictions of what the court described as "hens frolicking in elysian pastures." The companies attempted to dismiss the lawsuit, and the court has rejected their request.
Originally posted on March 7, 2019
PETA Foundation attorneys filed a class-action lawsuit in New York federal court today against Pete and Gerry's Organic Eggs and Nellie's Free Range Eggs on behalf of consumers who were misled into buying eggs sold under Pete and Gerry's Nellie's Free Range Eggs label.
The lawsuit details how Nellie's cartons depict hens enjoying vast, lush grassy fields and include claims such as "We love our hens, you'll love our eggs." The brand makes similar claims on its website. Yet PETA eyewitness video footage from a Nellie's egg supplier (watch above) reveals that around 20,000 hens were crammed into a single crowded shed with severely restricted access to the outdoors—which they could reach only by fighting their way to hatchways. This is what Nellie's wants you to think is the norm …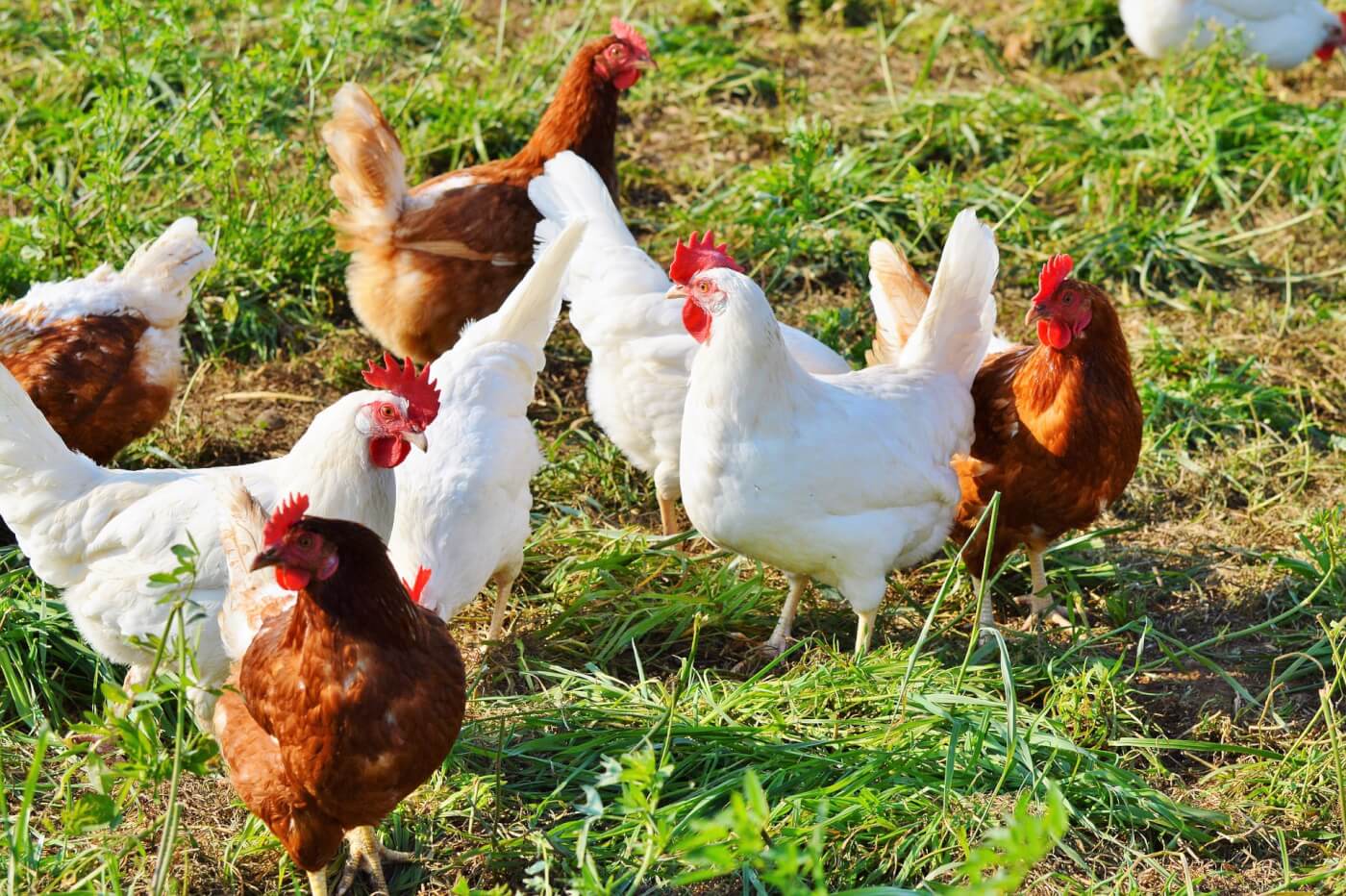 … but this is the way the hens actually live: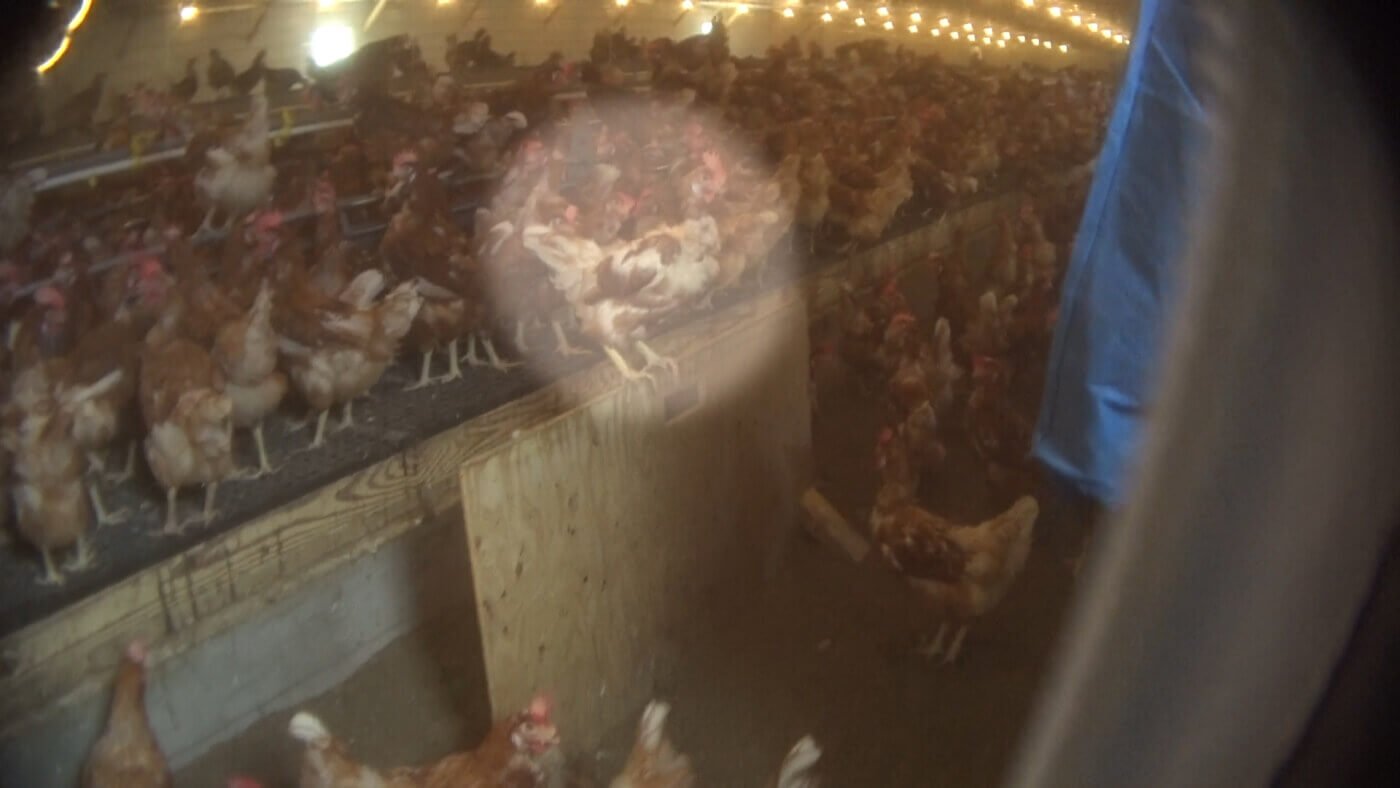 The birds shown in PETA's eyewitness video footage had just 1.2 square feet of floor space each—which is barely larger than their bodies—and the tips of their beaks were seared or cut off to prevent aggressive behavior and cannibalism caused by the stress of living in such crowded conditions.
Nellie's also condones its suppliers' practice of killing all male newborn chicks.
After the scared hens have been prematurely depleted of calcium—after only 13 months of laying eggs—they're sold to be killed at slaughterhouses and live markets alongside their supposedly less fortunate factory-farmed peers.
"Well-intentioned consumers are being duped by pictures of hens in open green fields into taking home the very products of crowding and misery that they paid higher prices to avoid. The only truly cruelty-free label is 'vegan,' and PETA and compassionate consumers hope to see an end to Nellie's 'happy hens' deception," says PETA Foundation Deputy General Counsel for Animal Law Jared Goodman.
In the fall, PETA released a reaction video (watch below) in which Whole Foods shoppers who'd bought Nellie's eggs watched PETA's eyewitness video footage. The viewers responded by saying that they felt "betrayed" and that the company's marketing claims were "false advertising," "really deceptive," "really f*cked up," "disgusting," and "another big lie."
The plaintiffs are also represented by Jeanne M. Christensen and Julia L. Elmaleh-Sachs, attorneys at Wigdor LLP, a New York–based law firm that has won landmark victories for victims of false advertising, racial and gender-based discrimination, and harassment.
Join Us—Help Stop the Suffering of Chickens
When animals are used by a business for profit, they always suffer. The best way to help chickens is to stop eating their eggs and flesh. And thanks to delicious vegan alternatives, it's never been easier to replace eggs and chicken flesh in everyday cooking. Click the button below to join PETA's 3-week vegan challenge: