From the looks of the trailer, Jigsaw—the eighth installment of the Saw horror movie franchise—is going to be terrifying. Laura Vandervoort, who plays the film's protagonist, has worked with PETA to show people that the horror her character experiences in the film is nothing compared to that endured by animals used for food, clothing, laboratory tests, or entertainment. She's a devoted animal advocate and longtime vegan—and she's helped PETA spread the word on a number of campaigns.
Here, we celebrate Laura's dedication to animal rights:
She starred in a sexy ad with her body painted to look like a lizard's in order to urge others to leave wildlife out of their wardrobes.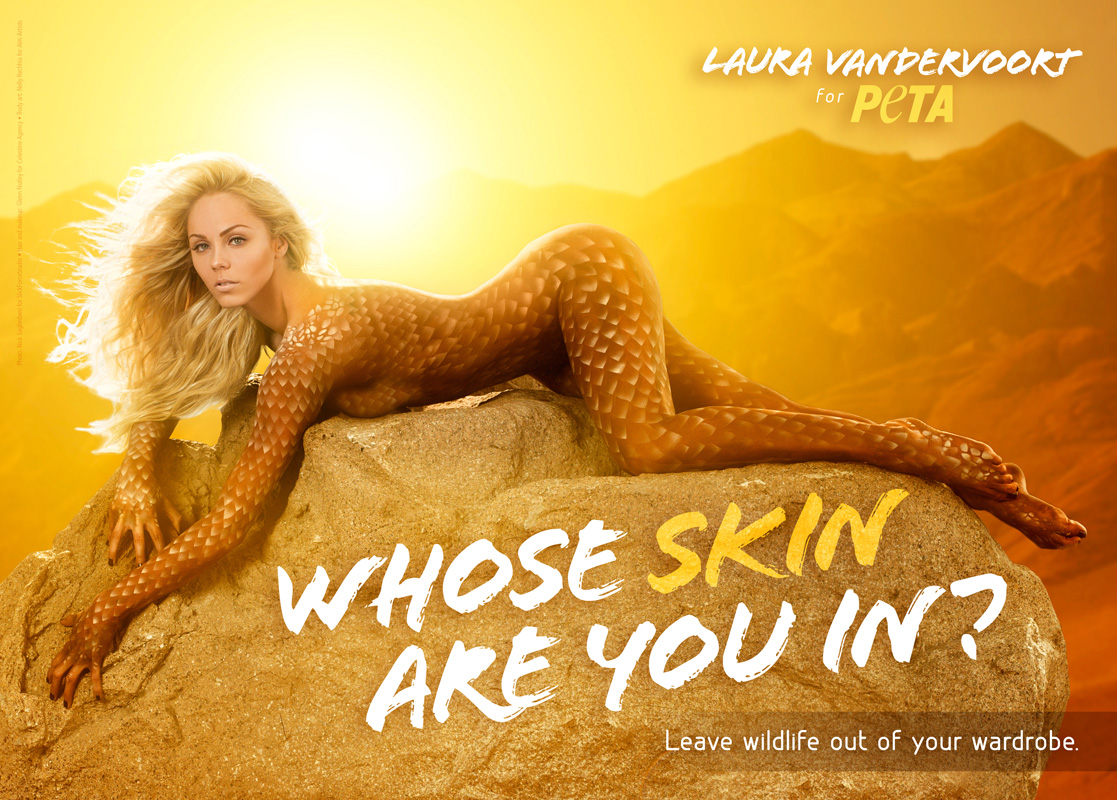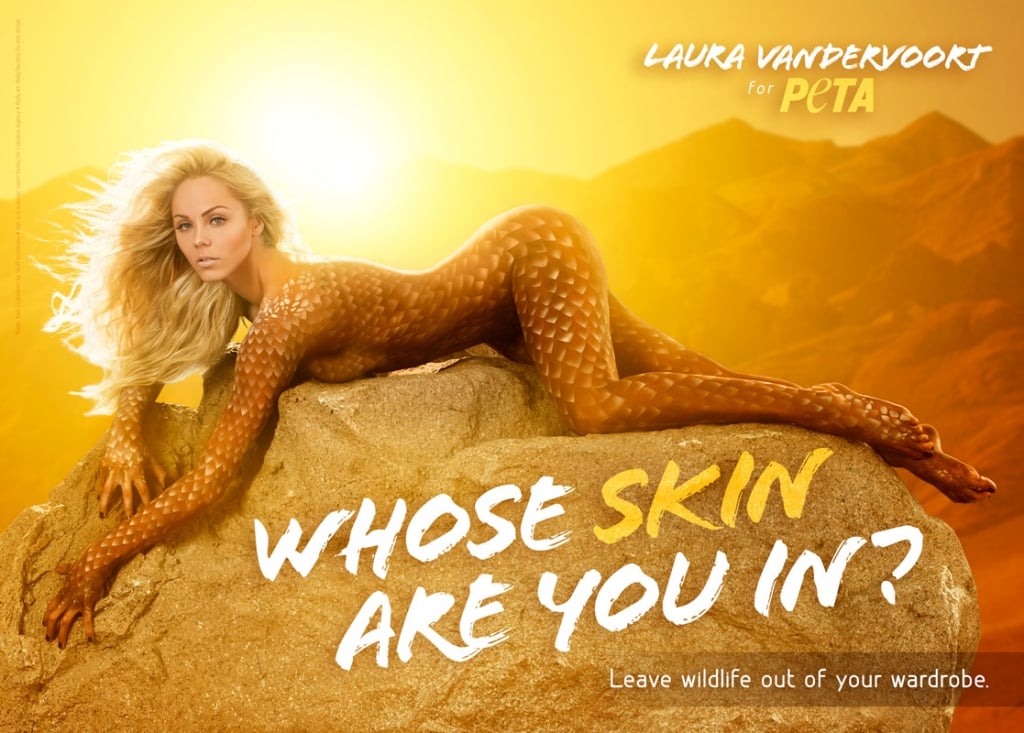 Laura is well versed in the heartbreaking reality of life for orcas in captivity, so she teamed up with PETA again to campaign in behalf of animals.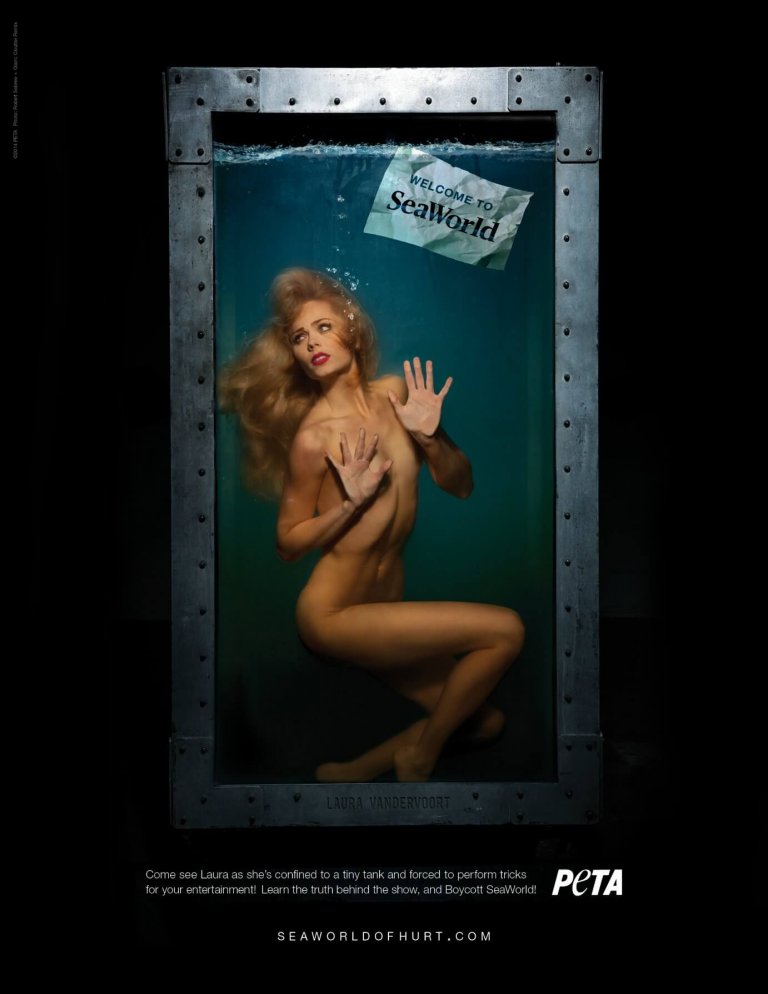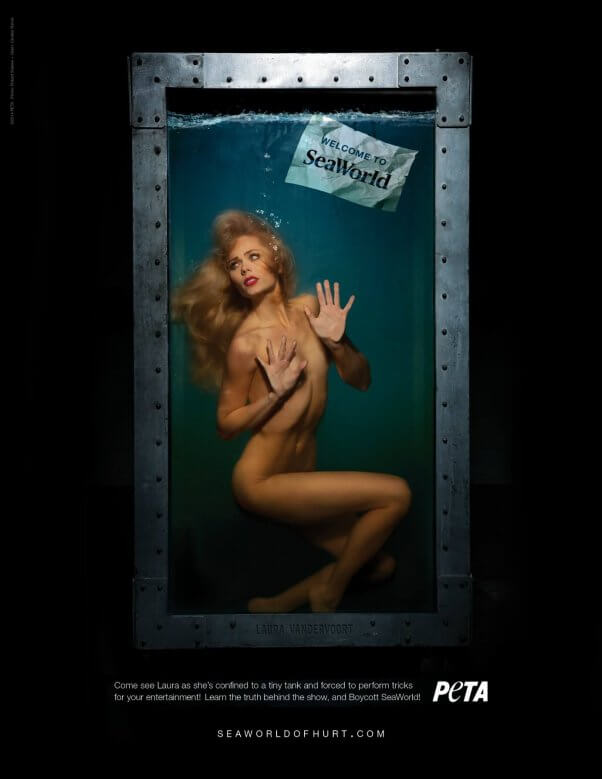 To raise awareness of the suffering of "backyard dogs" during the winter months, she entered an industrial freezer to simulate their life in frigid temperatures.
She often posts on social media about vegan goodies, meals, and fashion as well as her love and respect for animals.
As a longtime vegan, Laura made the connection: Faux is the only way to go.
@HuffPostCaStyle THANK YOU! Also just wanted to note i was wearing a vegan leather and vegan jacket

— Laura Vandervoort (@Vandiekins22) January 9, 2014
Smart lady! Mint chocolate chip is classic yumminess.
Lots of people asking about the #Vegan #CrueltyFree Mint Choco Chip Ice Cream I made. This is where I found the recipe! https://t.co/bbZPG4Dyjt

— Laura Vandervoort (@Vandiekins22) May 15, 2017
https://www.instagram.com/p/BYGsgwXn9Qx/
Laura loves to love animals, and they love her right back—we can't get enough of those smiles on the pigs' faces.
https://www.instagram.com/p/BWNkDsgnltk/
Join Laura, and do your part to help animals by signing up for PETA's Action Team.