When a woman driving along a muddy rural Virginia road stopped at an intersection, she spotted a soggy, disintegrating cardboard box sitting on the shoulder. Curious, she got out to investigate. Imagine her surprise when she opened the box and saw nine pairs of eyes staring back at her.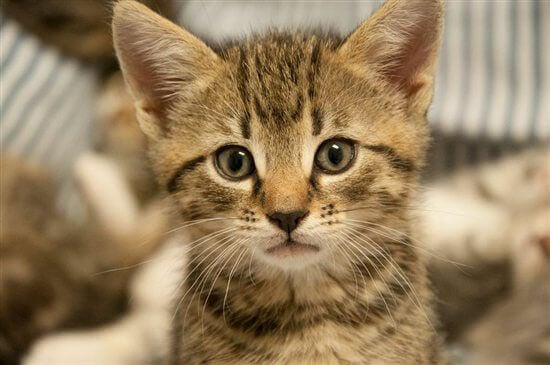 She called animal control officers to report the abandoned kittens but was told that they "don't handle cats," an appalling but not uncommon policy among rural animal control agencies (and also among a growing number of "no-kill" facilities).
She then called PETA to alert us to the kittens' plight, and one of our stellar volunteers immediately rushed to the scene an hour and a half away. Miraculously, the kittens had not escaped from the box and been hit by a car.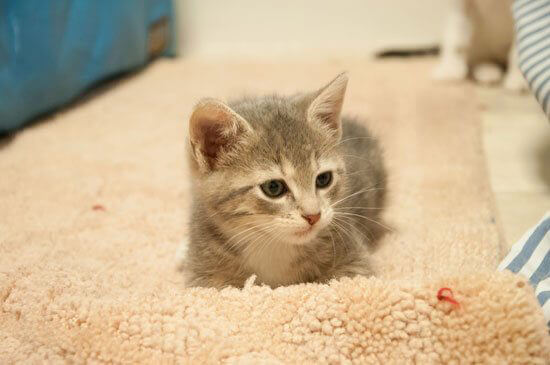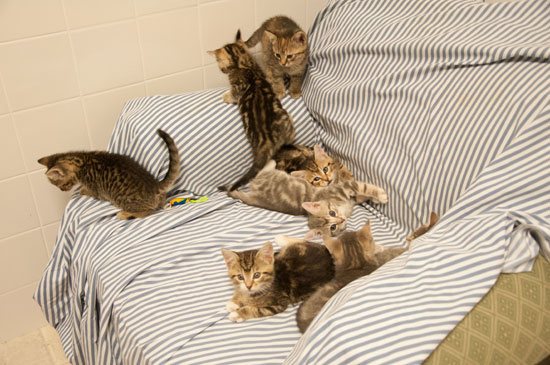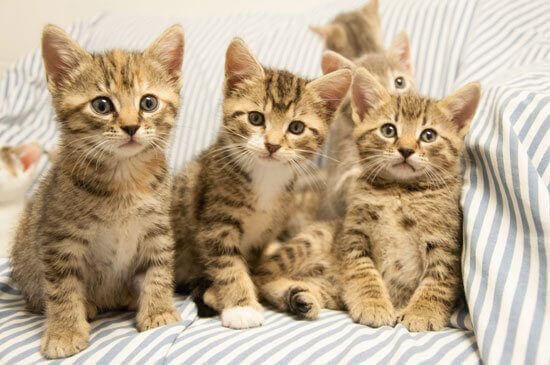 The kittens are now safely ensconced at PETA's Sam Simon Center in Norfolk, Virginia, and stealing hearts right and left. They are about 6 weeks old and, despite everything that they've been through, are friendly and playful and appear to be in good health. They are mostly brown and gray tabbies and are all 100 percent adorable.
Live on or near the East Coast and want to adopt one (or two)? Drop us a line at [email protected]. The $75 adoption fee includes spay/neuter surgery, vaccines, testing for feline immunodeficiency virus and feline leukemia virus, and microchipping.
What You Can Do
If you ever see a box or bag on the side of the road, stop! You never know what—or who—may be inside. And of course, stop to help any strays you see running alongside the road as well. Keep a rescue kit—including a cardboard carrier, leash, towel, and treats—in your car for just such an emergency.
And always, always, always spay and neuter your animal companions, and urge everyone you know to do the same. Cat homelessness is at crisis levels, so it is vital that all cats be spayed and neutered, even kittens (females can come into heat at just 4 months old) and cats who never go outside (they can slip out accidentally). If a friend can't afford the surgery or has no car, offer to help with the cost and transportation. Cats need you—don't let them down!