When Amar'e Stoudemire shot his anti-fur ad for PETA, he said, "I wouldn't want to see anything cruel happen to any animals just for fashion." Now the New York Knicks' star forward is showing that he doesn't want to see anything cruel happen to animals just for food, either. Amar'e says his new vegetarian diet is helping him stay healthy after he had to have a third surgery on his knees.
Amar'e didn't go vegetarian in time to make Shape's list of the 25 Sexiest Vegan and Vegetarian Celebrities, but there's always next year. The mag did give a shout-out to PETA's reigning Sexiest Male Vegetarian Celebrity, Woody Harrelson, as well as our buds Mickey Madden, Casey Affleck, Russell Brand, Steve-O, and Mac Danzig. 
Maybe Chicago's Rahm Emanuel will  make Shape's list next year. "America's Fittest Mayor" is endorsing Rip Esselstyn's vegan Engine 2 Diet. 
And these sexy stars made PETA's list of our favorite animal tweethearts: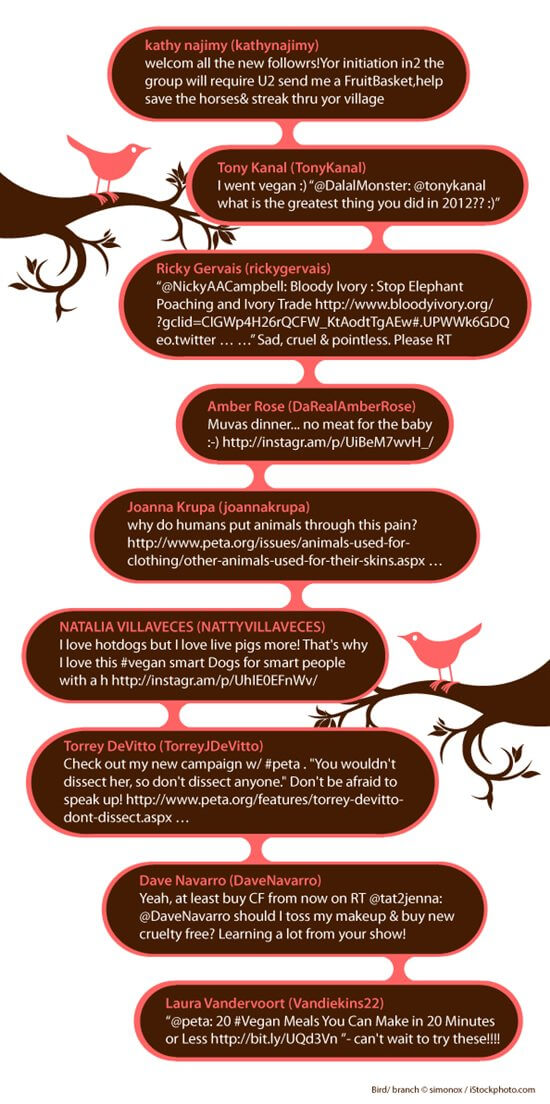 To keep up with what all your favorite stars are doing for animals, follow @PETA on Twitter.