After Japanese designer Jun Takahashi—creative director of Undercover—used live butterflies while showing his line of terrarium dresses during Paris Fashion Week, PETA urged the designer to respect—not exploit—these intelligent insects.
Our letter to the designer clearly didn't fly under the radar, because in response, he promised never to use butterflies or any other living beings in his shows again.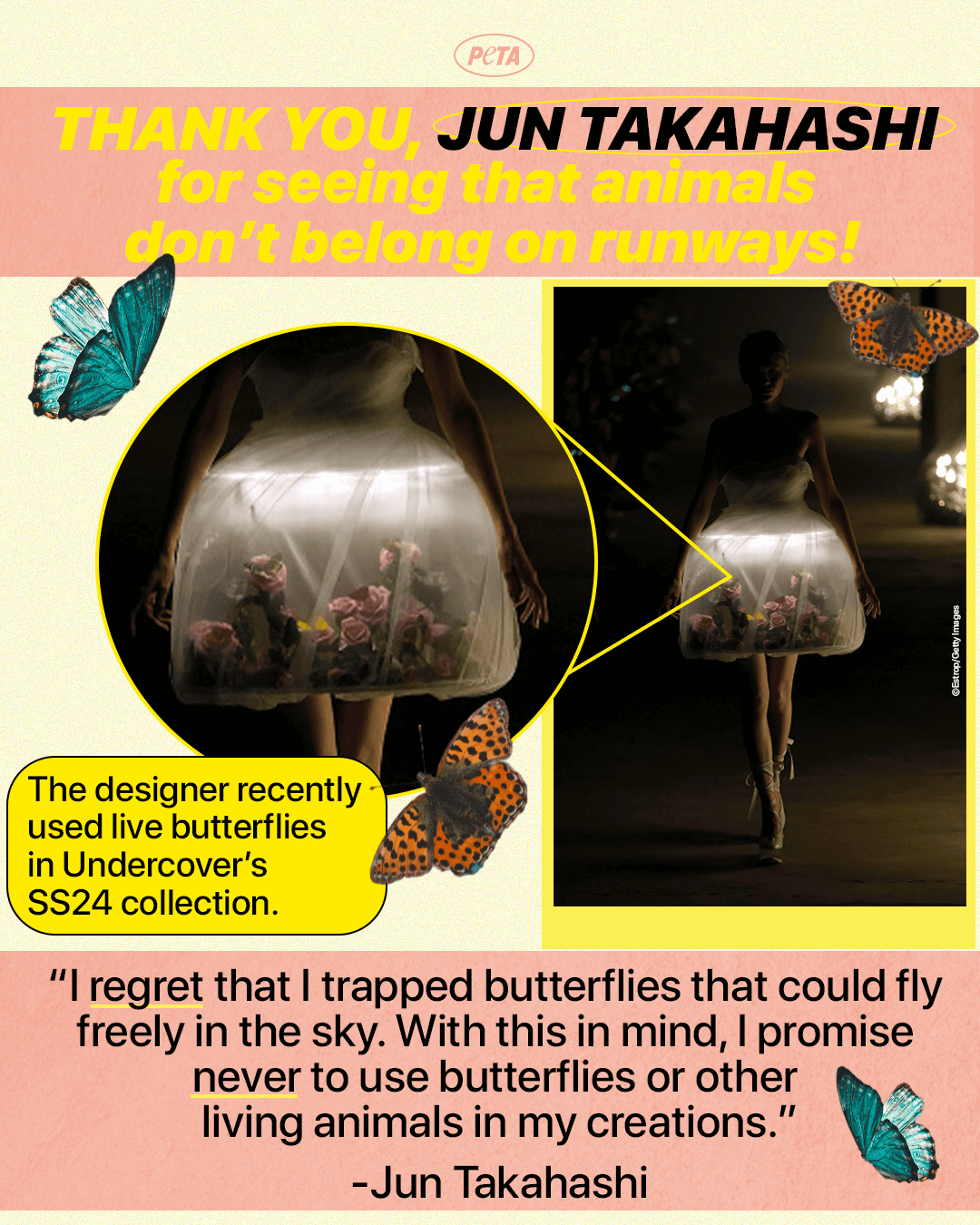 ©Estrop/Getty Images
Jun will no longer send the message that our fellow living beings are props or decorations for us to use for amusement and profit—nor is he supporting an industry that exploits delicate, sensitive butterflies. Suppliers often ship butterflies long distances, during which they may be crushed or killed from exposure before they even reach their destination. Those who are turned loose or escape can spread disease to local insect populations and often struggle to survive, sometimes starving.
This decision sets an admirable example for the fashion industry, which routinely uses live animals in runway shows. In 2018, after PETA condemned Barneys for using live butterflies to promote its jewelry collection, the brand agreed to stop using live insects in any of its future displays.
Butterflies are gentle, curious beings who are vital to our ecosystem. Research shows that they can remember past experiences and anticipate danger. They have colorful, patterned wings to protect them from predators—not for humans to exploit.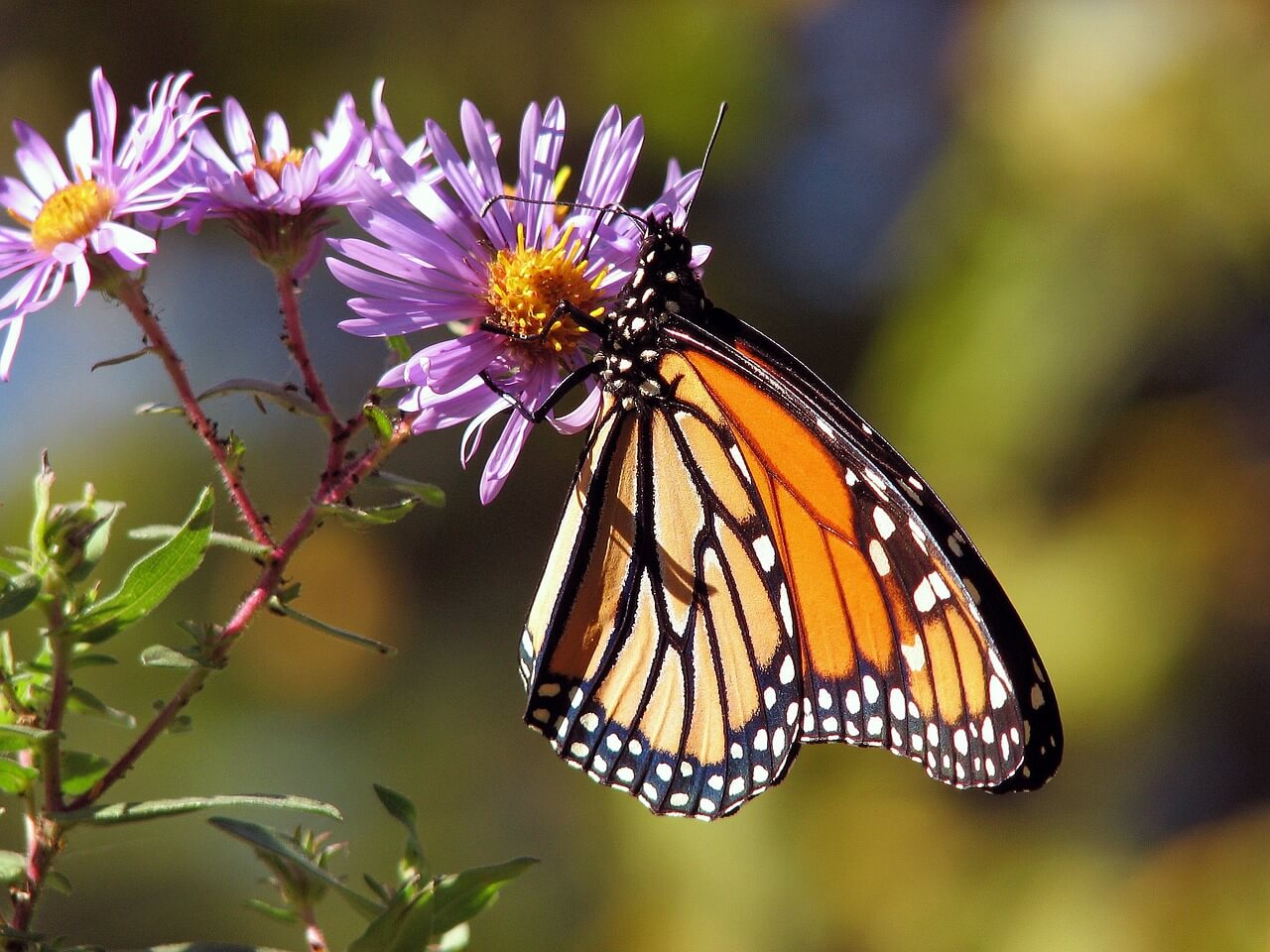 Help Butterflies and Other Insects
Butterflies and many other insects are in danger, due in large part to human urbanization and pollution. Researchers have found that some insect populations could decrease by a third over just a few decades. But you can take action to help them.
Click the button below to learn more about how you can advocate for insects: