Just mention that there are perfectly workable research methods that don't involve experimenting on animals and you'll see many members of the biomedical community turn their skepticism dials up to 11.
That's called "animal methods bias," and it's a problem that potentially prevents significant scientific research from ever getting off the ground, blocks funding of grant applications, and results in skewed peer review of papers that are submitted for publication. It can cause severe consequences for early-career researchers, who may abandon non-animal methods due to the impression that using animals is the only way to get ahead in their careers and advance science.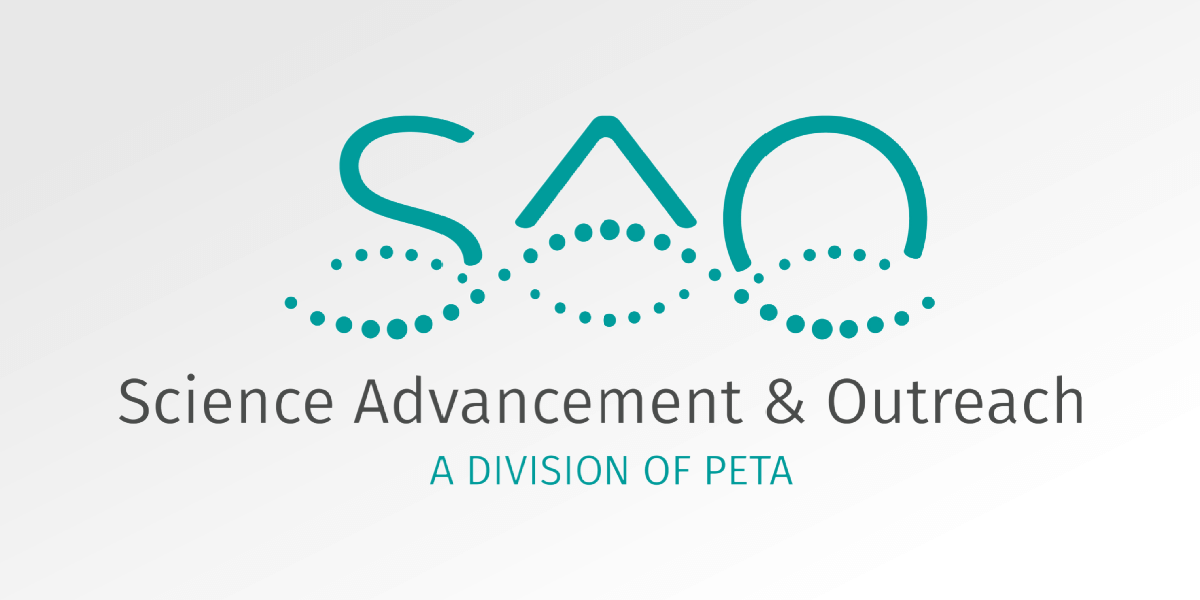 In response to this untenable situation, PETA's Science Advancement and Outreach (SAO) division is a proud partner in the Coalition to Illuminate and Address Animal Methods Bias (COLAAB). It's a multiple-organization group of advocates and researchers pushing to eradicate animal methods bias in order to free non-animal research from the prevailing constraints of animal experimentation.
The SAO is a member of COLAAB's Mitigation Working Group, helping to develop the newly published Author Guide for Addressing Animal Methods Bias in Publishing, which can help researchers who use non-animal methods avoid and respond to animal methods bias when trying to publish their work. SAO members are also helping to organize an upcoming event at which they will present the guide.
PETA's previous work with COLAAB includes organizing a workshop in April 2022 to address animal methods bias in scientific publishing. SAO members also helped write and publish the workshop proceedings.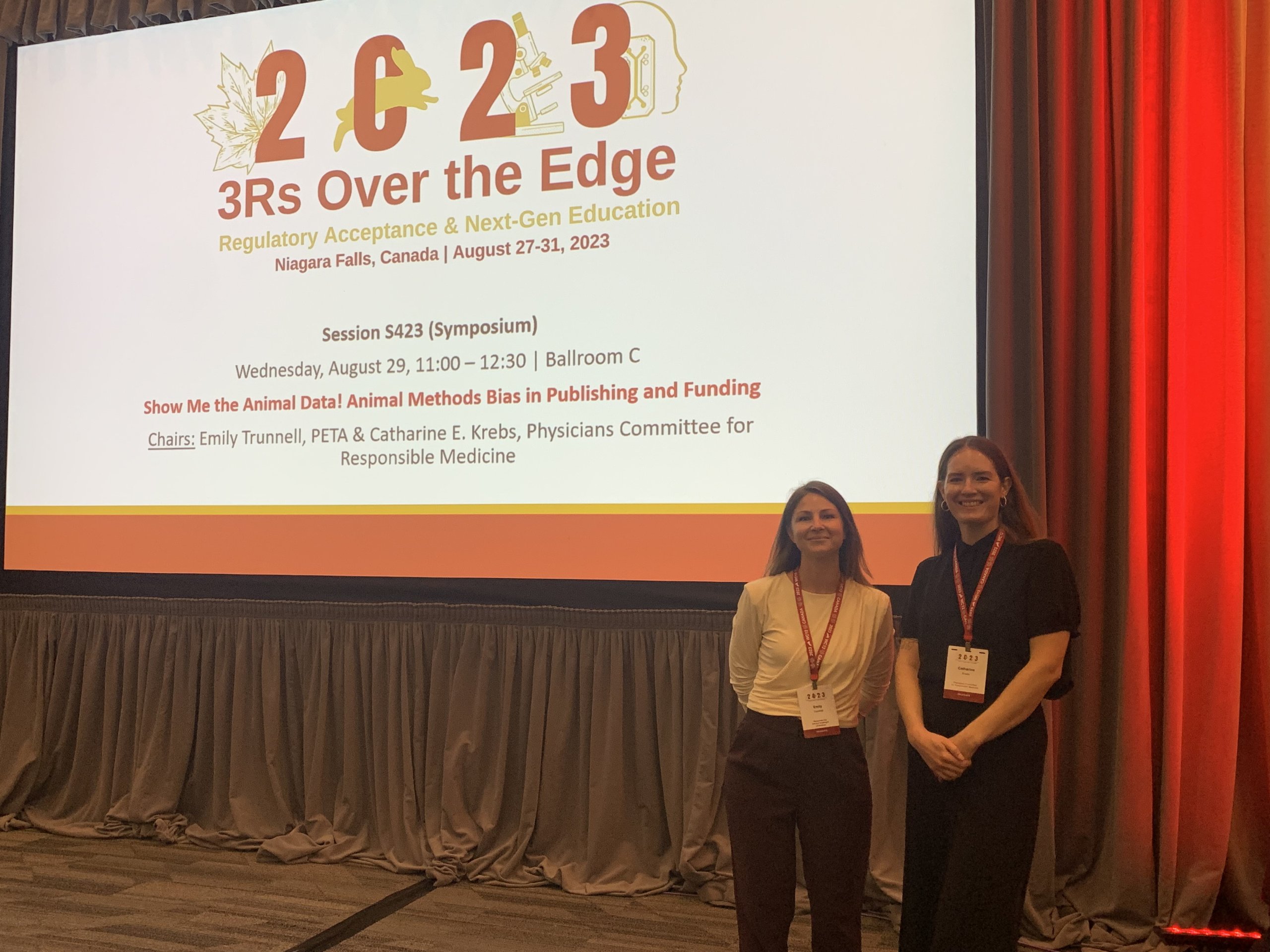 PETA scientists presented their own data on animal methods bias in National Institutes of Health grant funding at the 12th World Congress on Alternatives and Animal Use in the Life Sciences in August 2022.
To learn more about the important work being done by COLAAB, please follow the group on X (formerly Twitter) and LinkedIn.
What You Can Do
Please take action for animals abused in laboratories and champion good science by supporting PETA's Research Modernization Deal, which outlines a comprehensive strategy for replacing animal experiments with modern, human-relevant research methods: