Rock icon and animal advocate Joan Jett's version of "I Love Rock 'n' Roll" topped the charts, but one thing Joan doesn't love is the Edmonton Valley Zoo's refusal to release its lone elephant, Lucy, to a sanctuary. Ahead of her performance in Alberta on Saturday, Joan sent a letter to Edmonton Mayor Stephen Mandel and the zoo's director, Denise Prefontaine, reminding them that every moment that Lucy remains in Edmonton is a misery. Joan writes, "This animal is basically being tortured. I urge you to please release Lucy to a sanctuary before the unbearably cold Canadian winter weather returns this year."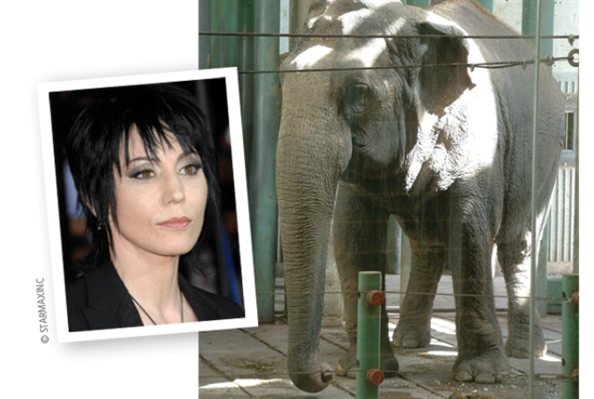 Edmonton officials should follow the lead of their colleagues in Toronto, who overwhelmingly voted by a 31-4 majority to send the zoo's three elephants to sanctuary.
Elephant experts agree that if elephants are not with others of their kind, these highly intelligent and social animals experience psychological distress, and Lucy has been the only elephant at the Edmonton Valley Zoo for more than four years. The cold climate and confinement to a small barn have also contributed to Lucy's poor health. She suffers from arthritis, obesity, chronic foot ailments, and respiratory problems, all of which would likely improve if she were able to join other elephants at a sanctuary with a more appropriate climate and miles of open space to roam.
Please join Joan, Bob Barker, William Shatner, George Laraque, PETA, Zoocheck, and the thousands of compassionate Canadians who are campaigning for Lucy's freedom by clicking here to contact Mayor Mandel and the Edmonton City Council right now.
Written by Heather Faraid Drennan