Toka, Thika, and Iringa—the three elephants at the Toronto Zoo—will soon be on their way to paradise. By a vote of 31 to 4, the Toronto City Council overwhelmingly agreed that California's Performing Animal Welfare Society (PAWS) sanctuary is a much more appropriate home for these elephants. Earlier, there had been a push to send the three to another zoo.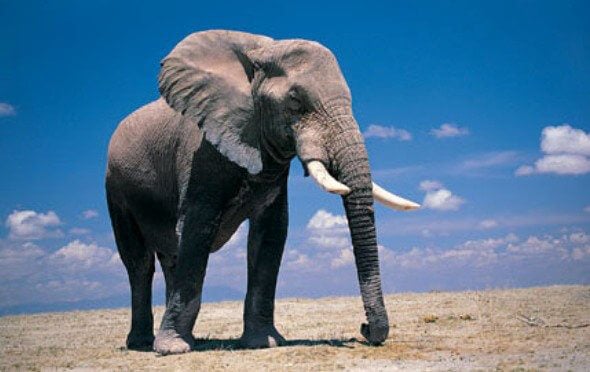 © Digital Vision | Just Elephants | Getty Images
PETA and our colleagues at Zoocheck Canada kept up the pressure, writing to councilmembers and mobilizing Canadians to make their opinions known. Now, these three elephants will know the joys of roaming freely, swimming in ponds, taking dust baths, and socializing with other elephants. PAWS has a history of healing and restoring quality of life to elephants who have become debilitated from years in captivity.
TV icon and animal defender Bob Barker has offered to pay for the elephants' relocation to the sanctuary at a cost estimated to be between $100,000 and $300,000.
As an unrelated bonus, the City Council received a standing ovation when it also voted to ban the possession, sale, and consumption of shark fins, with hefty fines for violators.
Now, it's Lucy's turn. Please click here to ask Edmonton officials to follow their Toronto colleagues' lead and send this ailing and lonely elephant to PAWS, and click here to urge the Toronto Zoo and City Council to send Iringa, Toka, and Thika to the sanctuary without delay.
Written by Jennifer O'Connor