Visiting Washington, D.C., to give a motivational speech, the dynamic Jillian Michaels—one of the nation's top fitness gurus and star of NBC's The Biggest Loser—gave another motivational speech, this one in behalf of horses. Jillian visited Capitol Hill while on her tour Maximize Your Life and secured pledges from Sens. Barbara Boxer (seen below, with Jillian) and Dianne Feinstein of California to cosponsor a bill to ban the slaughter of tens of thousands of U.S. horses (including prize-winning former thoroughbreds) by the shameless horse-meat industry. Jillian's meeting with Sen. Boxer was in a hallway near where the legislator had to rush to the floor for a vote, but so many Hill visitors (including teen tourists, interns, and lobbyists) mobbed Jillian that she and PETA Vice President Dan Mathews had to retreat to Sen. Boxer's office to discuss the issues.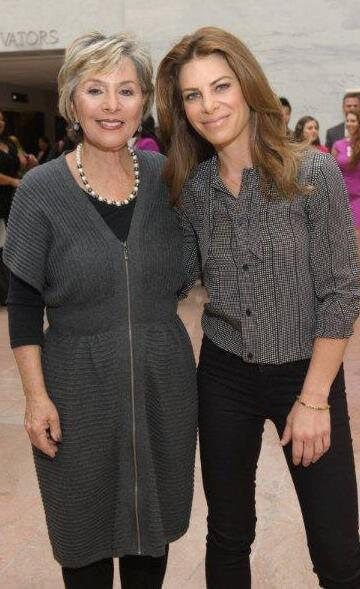 Besides saving horses, the Safeguard American Food Exports (SAFE) Act, would also prevent toxic horse meat—it's routinely treated with a carcinogenic drug that can cause liver failure in humans—from entering the food supply. The bill, which would ban horse slaughter in the U.S. as well as the grotesquely cruel live export of horses for meat, has gained momentum following the proposed White House budget that would pull federal funding from inspections for U.S. horse-slaughter plants at a time when some states, including New Mexico, are trying to start up horse slaughterhouses again.
How You Can Help
Please join Jillian Michaels in urging your legislators to cosponsor and support the SAFE Act.