As malls across the country remain shuttered because of COVID-19, J.Crew Group—which operates the J.Crew and Madewell brands—has filed for bankruptcy. But PETA has a vital solution to help the retail giant reinvigorate itself.
J. Crew files for bankruptcy, the first national retail casualty of the coronavirus pandemic https://t.co/YpCb0swEl2

— The Washington Post (@washingtonpost) May 4, 2020
PETA urges the company to use this opportunity to reposition its brands so they are truly in line with today's socially conscious consumers' values by sourcing only vegan materials. As a first step, it must eliminate cruelly obtained wool and cashmere.
Banning wool and cashmere would bring a kind new set of customers to J.Crew and Madewell stores.
Analysts point to the company's pattern of missing out on huge trends as one of the reasons for its financial problems. J.Crew could do itself a world of good by finally supporting the fashion statement that's here to stay: compassion.
Vegan clothing, accessories, and footwear saw a 54% sales increase at U.S. retail stores in the first half of 2019. And Vogue Business reported a 180% increase in vegan apparel sales in the U.K. since 2017.
Gen Z and Millennials—the largest shopping demographic—no longer want clothing made by an industry in which sensitive sheep are punched, stomped on, mutilated, and even skinned alive.
PETA's exposé of the cashmere industry revealed that workers pinned crying goats to the ground, bound their legs, and tore out their hair with sharp metal combs. When goats are no longer profitable, they're sent to the slaughterhouse, where workers hit them on the head with a hammer and slit their throats.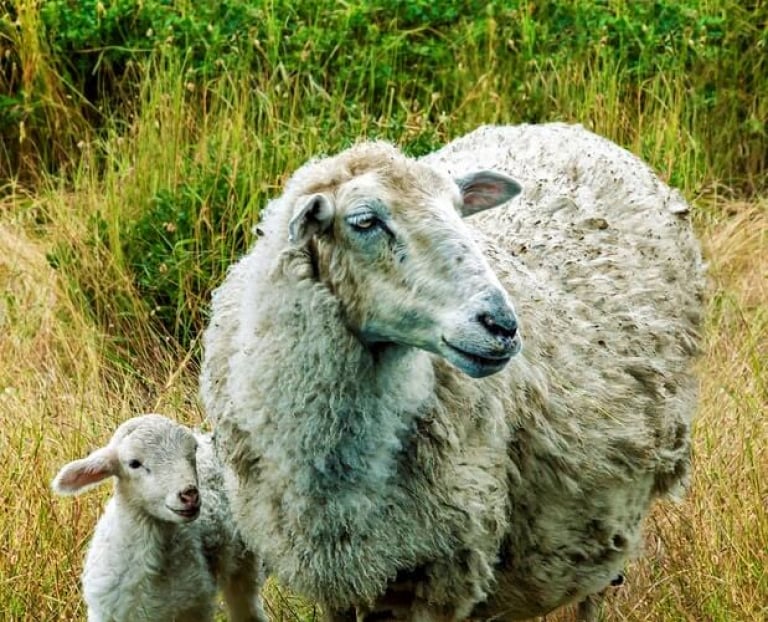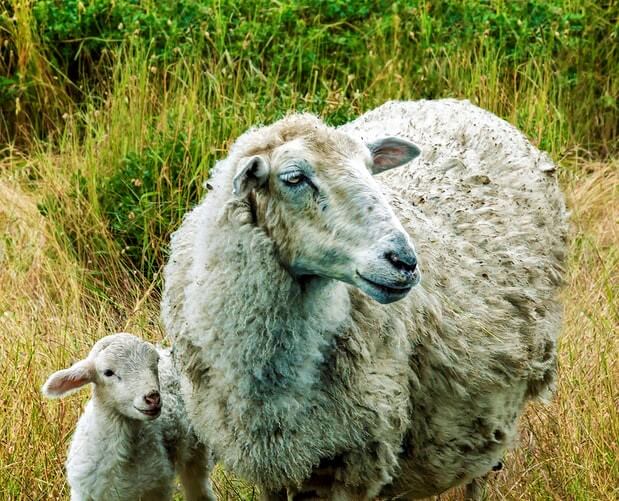 Sheep remember faces for years, and even a photograph of a good friend (yes, animals have friends, too!) can calm them. When depressed, sheep hang their heads and avoid company, but when they're content, they socialize and wag their tails like dogs.
Goats also recognize their friends, and they rival dogs in their ability to read human emotions. Like bunnies, goats "binky" when they're happy.
Consumers, now more than ever before, are expecting brands to do the right thing, and that includes acting responsibly toward animals and the planet.
Wool production emits extremely high levels of greenhouse gases. Compared to the majority of synthetic and plant-based materials, wool contributes to more environmental destruction and climate change.
Cashmere is also environmentally destructive, because goats raised for it must consume 10% of their bodyweight in food each day and they eat the roots of grasses, which prevents regrowth. The industry is a significant contributor to soil degradation and desertification, having led to some of the world's worst dust storms on record.
Save Goats and Sheep by Wearing Only Vegan Fashion
PETA is super-excited about the surge in vegan fashion, which combines scientific innovation, sustainability, and compassion. There are vegan wool knits made from plastic bottles, wood pulp, and even seaweed. Cool, right? Of course, there are always tried-and-true materials like organic cotton, bamboo, hemp, and acrylic. The point is that it's never been easier to wear vegan.
Please help PETA urge Madewell to stop selling cashmere by clicking on the button below.
Learn more about the wool industry and pledge never to wear wool: