An eyewitness sent PETA photo and video evidence that a female beluga whale held in captivity at the Georgia Aquarium is being attacked by a much larger male—and she can't escape him in her tiny tank.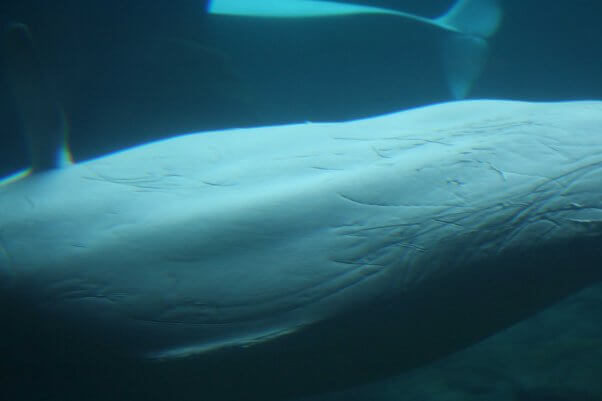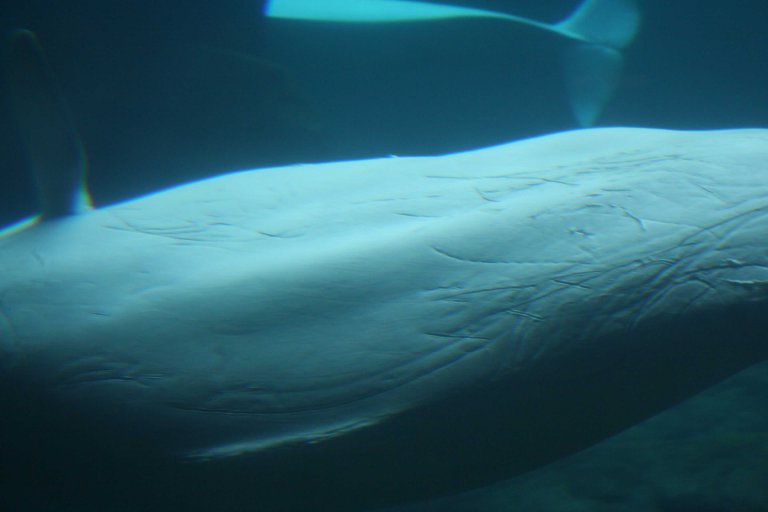 © Georgia Animal Rights and Protection
The female has extensive rake marks all over her body as a result of the male's aggressive sexual behaviors, which include biting her head, neck, and body. She constantly tries to get away from him by flipping around and swimming away.
Their actions are starkly different from common consensual beluga courtship or mating behaviors in nature, which include touching heads, touching pectoral fins, swimming side by side in close contact, and nodding their heads.
The federal Animal Welfare Act (AWA) prohibits housing incompatible marine mammals in the same enclosure—as well as housing marine mammals "near other animals [who] cause them unreasonable stress or discomfort or interfere with their good health."
By forcing this female beluga to live with an aggressive male, the Georgia Aquarium is subjecting her to unnecessary stress and putting her at continued risk of injury.
Despite the aquarium's failed attempt to import wild-caught belugas from Russia as well as mountains of evidence that belugas suffer in captivity, the Georgia Aquarium is determined to spend millions of dollars to put more whales in its tanks.
But PETA is just as determined to stop the suffering. PETA is filing a complaint with the U.S. Department of Agriculture and requesting that officials inspect the Georgia Aquarium and take appropriate disciplinary action for apparent ongoing violations of the AWA.