An illegal turtle dealer in Hampton, Virginia, has had his operation shut down, pleaded guilty to crimes against wildlife, and been punished by a judge.
Leon Vinston pleaded guilty to two counts of offering wild animals for sale, and a circuit court judge sentenced him to 30 days in jail (which was suspended) and two years of probation should he try to deal in protected wild animals again. The conviction followed an investigation by the Virginia Department of Game & Inland Fisheries. PETA eyewitnesses visited Vinston's operation in August 2018, after discovering an ad posted on Craigslist indicating that he was selling "Large Painted Turtles for a pond or large aquarium" for $300, and we provided authorities with the eyewitness video.
Vinston showed the eyewitnesses more than 40 turtles he was holding captive to sell, including painted and musk turtles as well as red-eared and yellow-bellied sliders. They were crammed into crowded tanks in his home, and many had only a tiny amount of filthy water to try to swim in and drink. He admitted that the tank water was "not doing so well" and that he had "too many of them."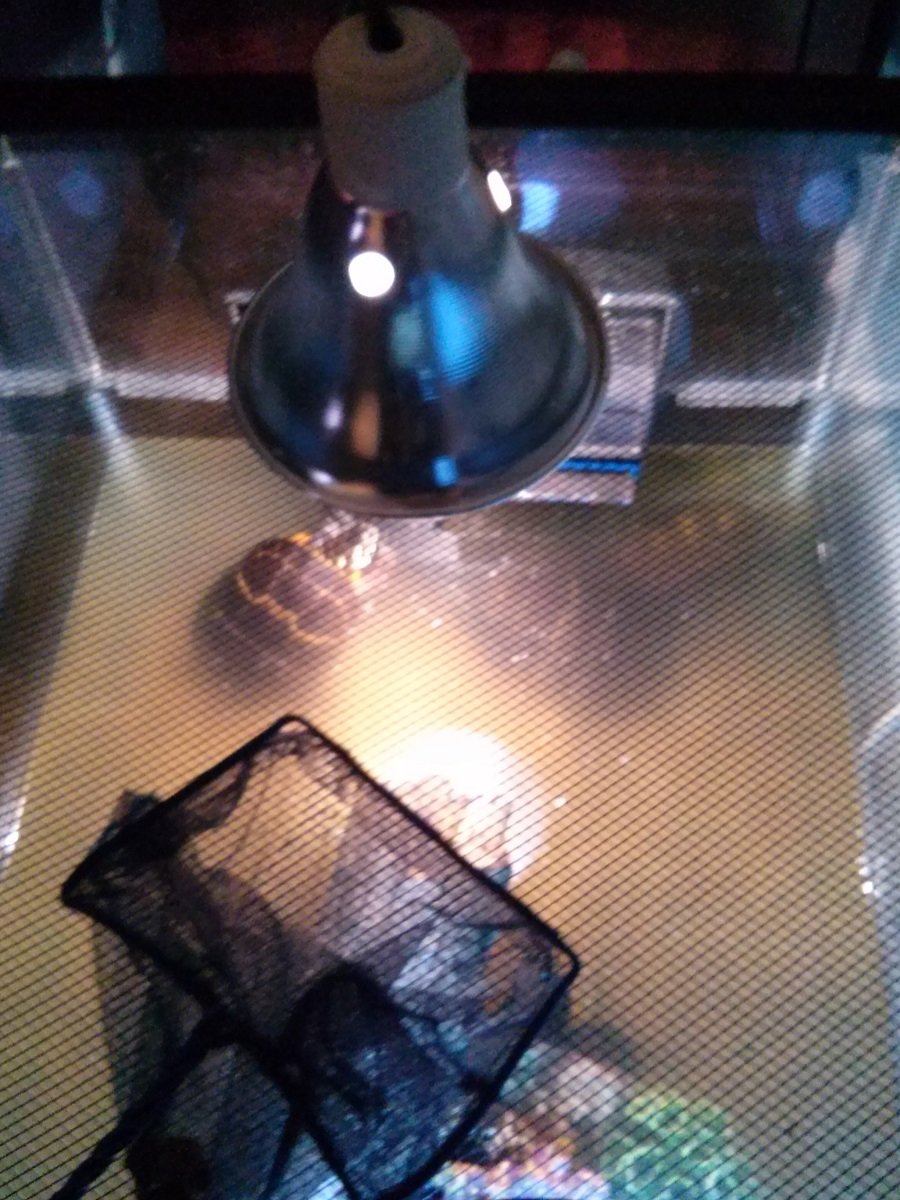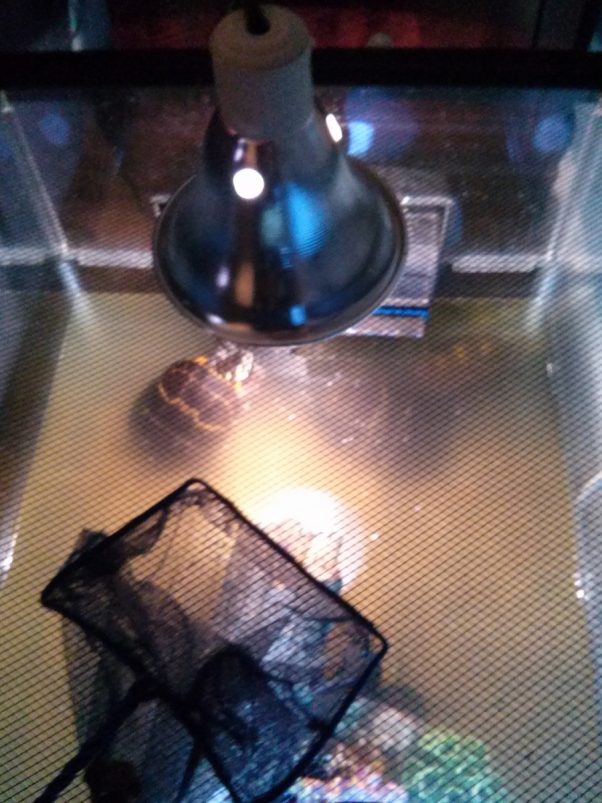 Vinston incorrectly told the visitors that the water temperature "really doesn't matter," when it can actually mean the difference between life and death for turtles. While removing the animals from their tanks, he noted, "They're mostly aquatic, so pulling them out [of] the water agitates them." Yet he continued pulling them out anyway, even holding one upside down.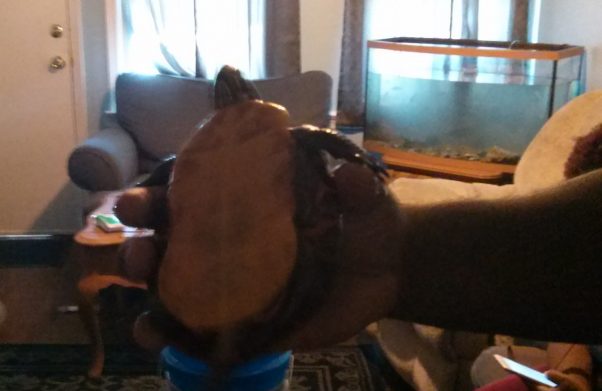 The dealer acknowledged that he'd "lost a couple of them" and then later "found them randomly," saying, "You'd be surprised how easy it is to actually lose one."
Catching wild turtles in nets, as Vinston admitted doing, puts their health and safety at risk, and trying to sell them is a crime in Virginia. In addition, turtles can carry potentially deadly salmonella, which is easily transmitted to humans. With his enterprise now shut down, many animal lives have certainly been saved—and human lives may have been as well.
In the wild, turtles swim, sunbathe, and forage for their food. In captivity, these animals, whose life expectancy can reach decades, may only live for a few months because of the stress. PETA investigations have uncovered rampant abuse of turtles and all other small animals used by the pet industry. If you decide to adopt a turtle as a companion, please rescue one in need from your local shelter, and never buy from a breeder, dealer, or pet store.