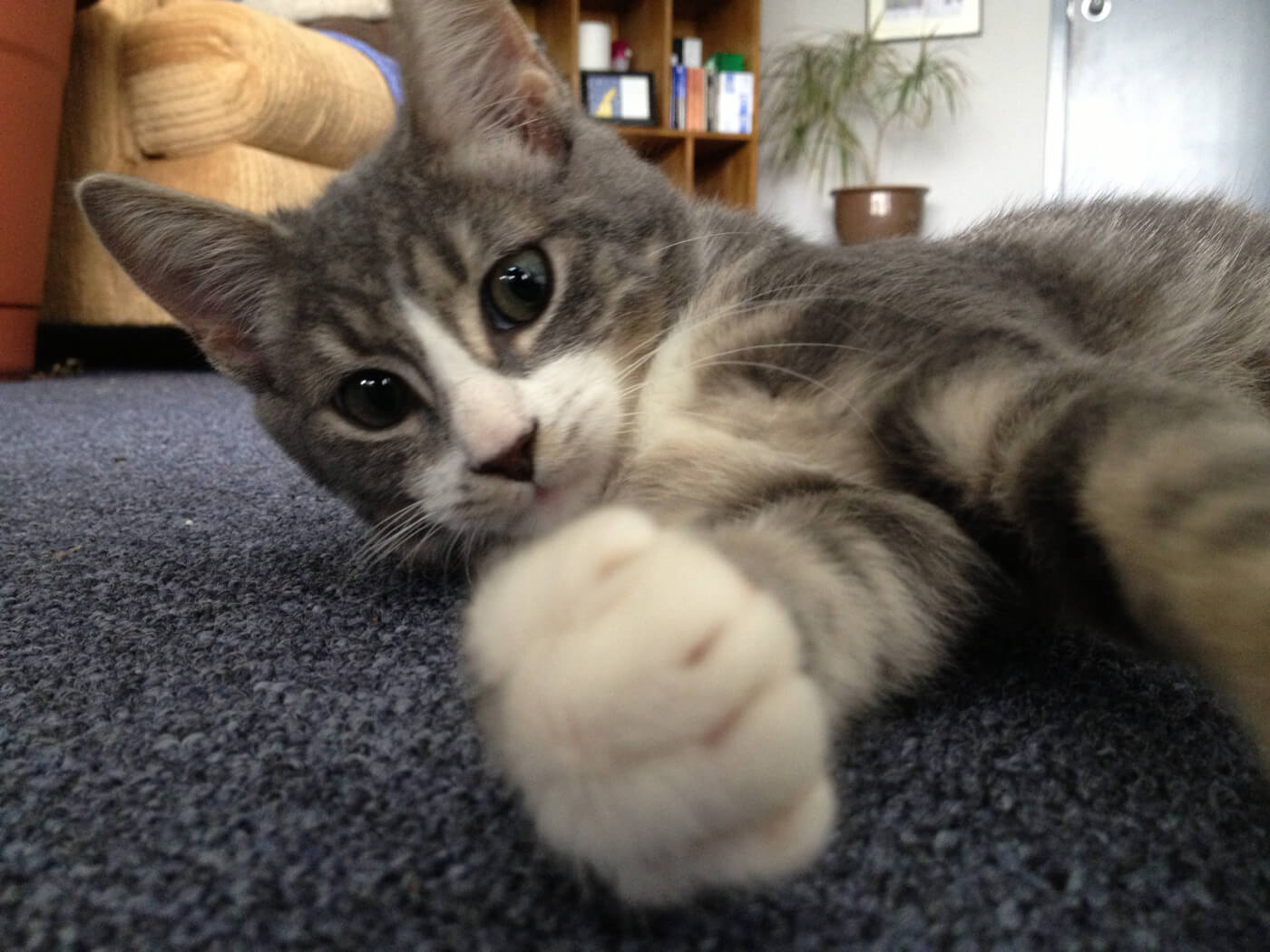 Phineas was in a pickle. The 3-month-old stray kitten had been trapped 120 feet up a tree for at least two days and nights. Neighbors had tried to get him to turn around and start backward down the trunk, but while going up is easy, doing things in reverse from that height just didn't seem possible for him. They called animal control, which suggested that they call PETA. After assessing the situation, we realized that we were going to need to bring in the "big guns," so we enlisted a professional tree climber to scale the tall tree and pluck Phineas from his precarious perch.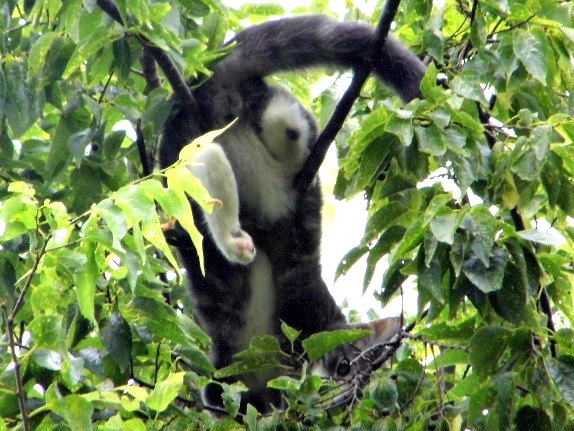 Was Phineas fazed by his close call? Pshaw! This irrepressible little guy struts around with an unmistakable swagger and is always up for any (indoor) adventure, including—according to his foster mom—taking showers, playing chase with foster sister Livia, and plotting his revenge on the birds and squirrels who tease him from outside his window. (Sorry, little man! Your days of chasing squirrels up trees are over.)
In addition to being devastatingly handsome, Phin is multitalented.
He can surf the Internet: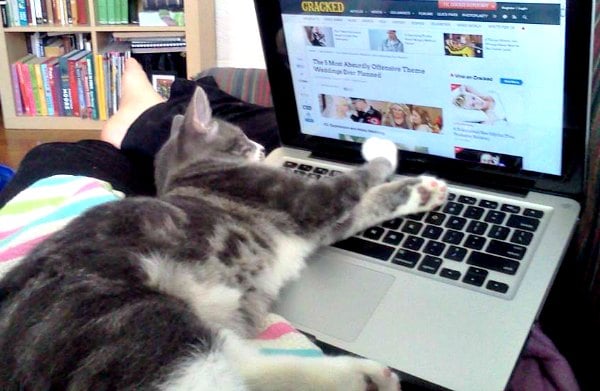 He can do magic tricks (where's the ball?):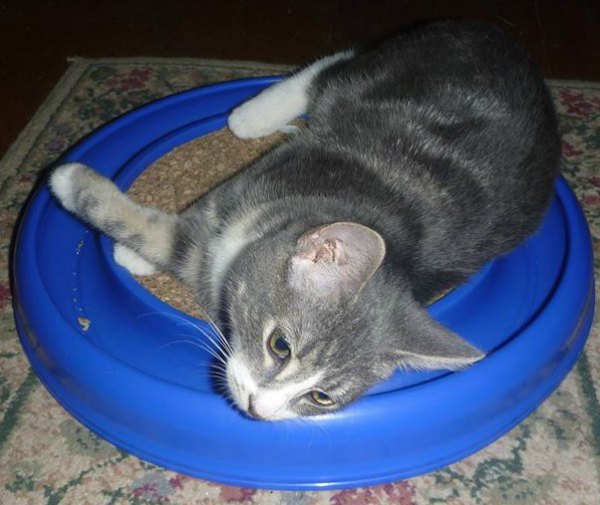 He can fall asleep anywhere (including inside tissue boxes):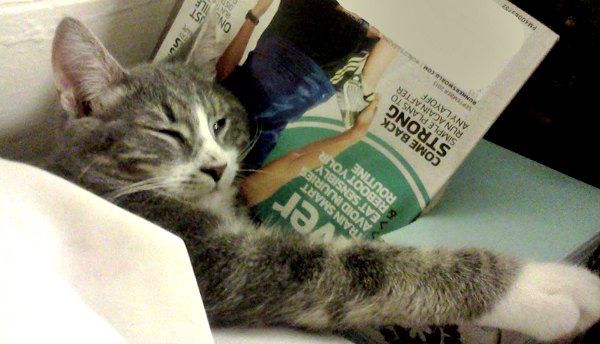 And he's an amateur flyweight boxer:
Phin is an irresistible combination of devil-may-care insouciance, brash confidence, and winning charm—with a dash of silliness thrown in for good measure. It all adds up to a pretty incomparable package.
Would you like to give yourself the gift of Phin? E-mail [email protected] for details. As with all of our rescues, he'll be neutered, microchipped, and vaccinated prior to adoption.