Of course, PETA loves cheering for Team Peeta, but Josh Hutcherson has really stepped up his game for animals. The Hunger Games hottie adopted a pit bull puppy from a California animal shelter, and now the dog's broken femur and broken heart are both on the mend.
Hollywood may be experiencing a second baby boom this year. Marie Osmond adopted a new dog, and Miranda Lambert tweeted that it was "being discussed" whether or not she and hubby Blake Shelton would keep a stray dog she had just rescued.
There were plenty of other discussions about animal issues going on elsewhere in the Twitterverse: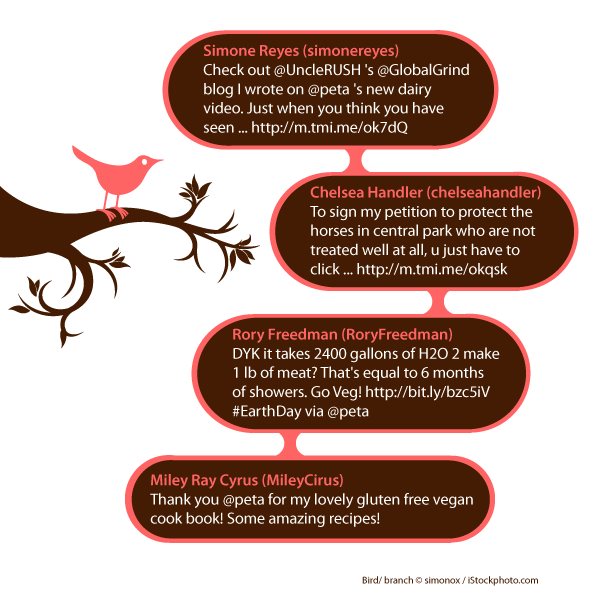 In her post for Global Grind, Simone Reyes wrote in depth about PETA's dairy farm investigation and made a great case for why milk is bad for our bodies and for animals.
Simone's boss, Russell Simmons, dissed milk, too, when he wrote to New York Gov. Andrew Cuomo explaining why milk shouldn't be the official state beverage.
Emily Deschanel and David Boreanaz noshed on cruelty-free vegan ice cream on Bones, and Gwen Stefani grabbed a healthy vegan lunch with her son Zuma.
To keep up with what your favorite celebs are doing for animals, follow @PETA on Twitter.